Website in App-era? 7 reasons on why your business needs a Trustworthy website
I understand. It's a world of apps!✌️
Still, even in the world of apps, we reach only to websites to know about a company and their products or services, in google search. 👩‍💻
Based on the level of satisfaction and opinion we have developed on going through the website lies the decision to download an app.
A website is like a business's resume with portfolio!🎯
In the world of apps, a website is indeed essential and every business will agree with it.
Reasons why Your Business needs a Website?
Owning a website for your business is your first key strategy towards your online presence.
A website increases credibility. To show that you are unique among your competitors, a website is the only best possible and faster path to reach users and customers.
Website helps you to establish who you are, what you do, what you represent, and how unique you are. This way, you are establishing your brand among the customers and also turning visitors into customers.
Owning a website increases the chance of getting leads as your website shows your potential, growth, and uniqueness.
Website, acts as a 24×7 online platform, to let people know about you and reach you. This also helps in increasing your organic traffic.
Website acts as the point of reach, for customers to reach you, at the time favorable for them. This way, you are providing 24×7 customer service, in many possible ways, say FAQs, chatbots, emails, and more.
Website is your affordable digital marketing platform where you can update about your new products, make announcements on new launches, deals and offers, seasonal discounts, and more.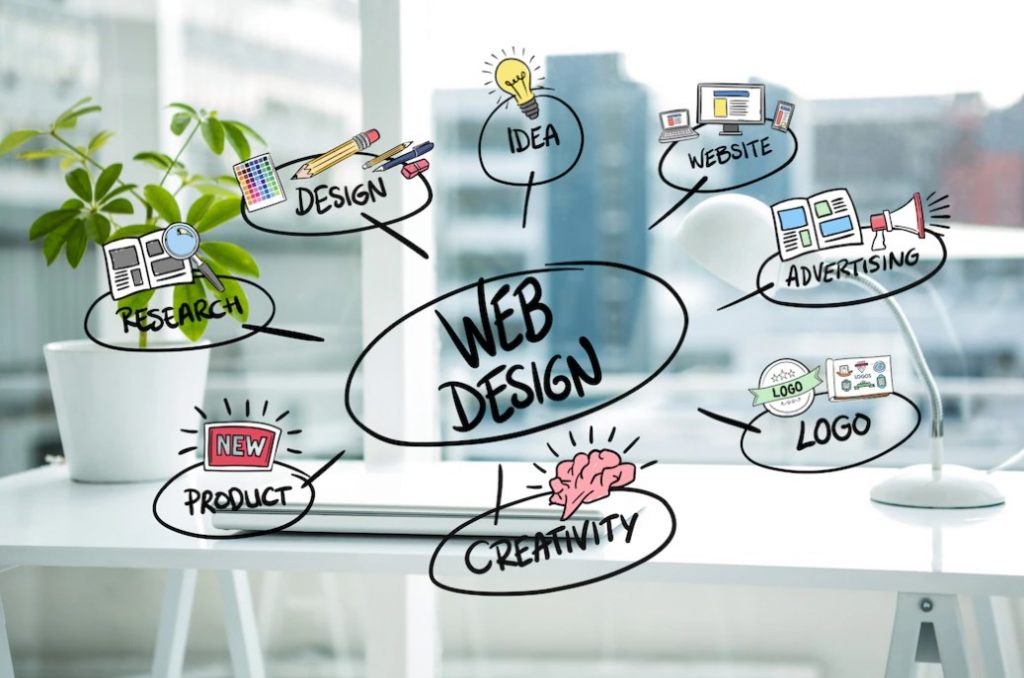 Reasons why Your Business needs a 'TRUSTWORTHY' Website?
Earning 'Trust' from customers is not easy these days, in the current competitive market. Earning a 5 star view from a customer can help company understand about a customer's satisfaction, 'for that particular product'. Sustaining the earned review for further purchases and in constant response for queries, in a long run is how businesses can earn trust from target customers. There's a social responsibility involved, beyond profit. Sustaining the trust built upon products, business, and fueling the loyalty takes years of loyal work and support. For every business, product is not only first impression but is also the stepping stone of trust and loyalty.
Trust reduces the time it takes to build your empire. Honesty paves path for customer retention.
A trustworthy website makes you, your business, and employees look more professional.
Owning a website increases your business visibility. Being trusted also means, your trusted customers will spread a good word about your business and products.
Being trustworthy increases customer loyalty. With increased loyalty comes increased sales and revenue.
Building a trustworthy business website provides visitors with assurance and confidence. Being honest is the short-cut to convert visitors to customers.
Building a trustworthy website provides a secured feeling for your customers and visitors to access your website when it includes payments. Earning THAT particular level of trust with customers in the current world of breaches, and hacks says the importance of trust explicitly.
In the world of eCommerce, building trust upon products and business is frightful. Being upfront by adding quality images or videos, sharing full details and even additional costs, policies, and space for customers to upload their experience and reviews, or responding to those reviews and queries helps in being transparent with the customers and this, builds an emotional connection. The emotional connection built in website with products builds a trust to new visitors.
Adding a physical address, contact number, and about company in the About Us page is a proof that your business is real and adds instant comfort.
In short, for any business, providing a friendly comfort in all pages with honest details of the business like, number of outlets or number of clients or customers, how long they have been in the business, sharing real-time update on business achievements, highlighting the must-to-be noted activities all add up to the reputation and helps in building the business's reputation and trust. The first step to become a 'Brand' is building trust through trustworthy website.
Ascent24 Technologies is a quickly growing software company, helping businesses and entrepreneurs discover software solutions to enhance their business.
Skilled and experienced in developing features enriched, UX supportive websites, we have a vast experience in developing stunning SaaS websites for businesses of all industries.
If you are interested in developing and owning an all-effective unique website or app for your business, reach us, today~
indu@ascent24.io