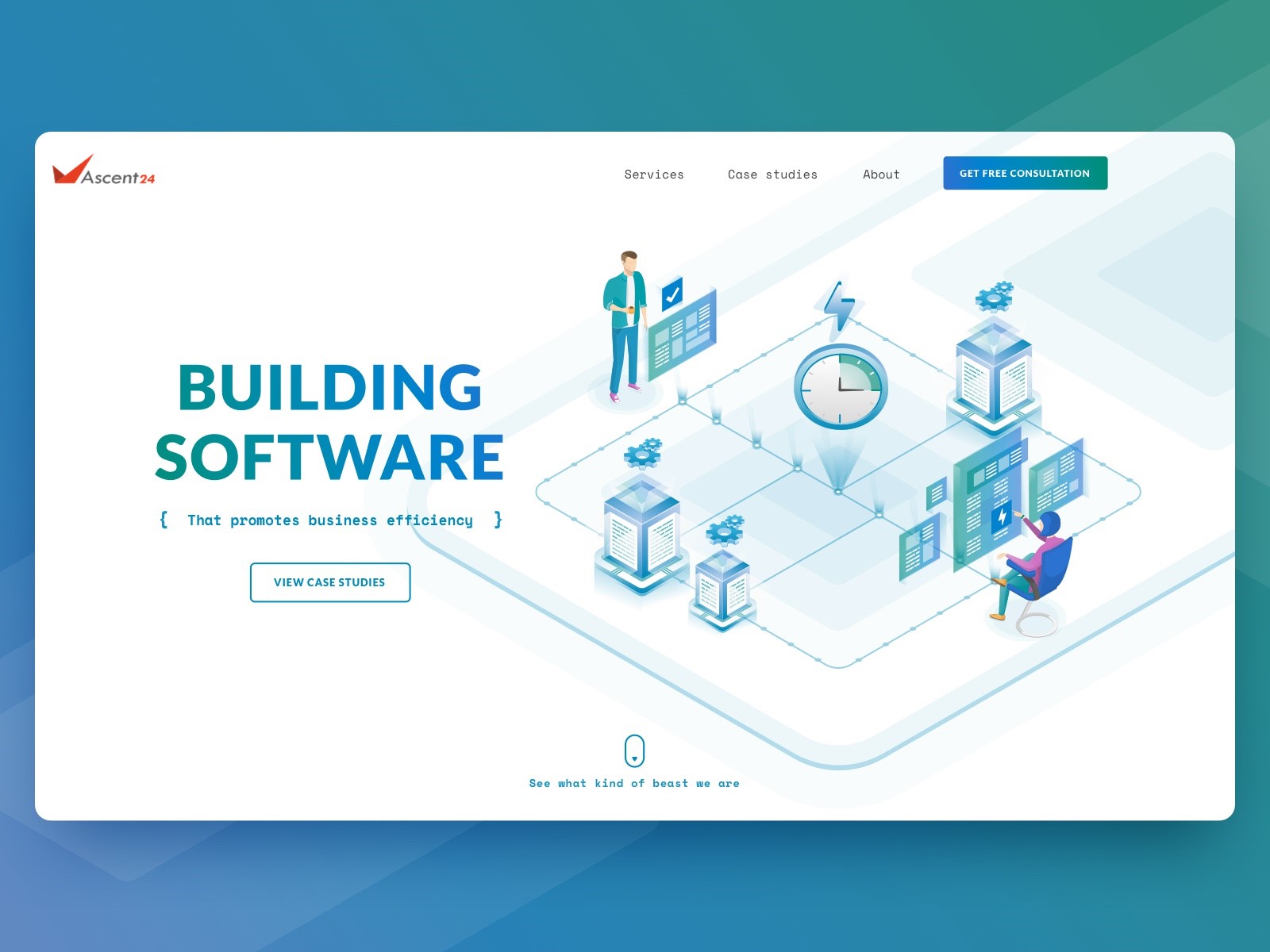 Software Development Partner : How to find a reliable Software Development Partner for your business?
Software Development Partner – A software developer or a firm who can support you, long-term, and maintain the digital platform that holds your success and growth.
Rapid growth was expected in the software industry after the pandemic. And, software played an unexpectedly greater-role at the time of pandemic making businesses realize their power and urged them to digitalize their business in every possible way, to thrive in the future and present.
As a result, as per statista, revenue in application development software segment alone is expected to show an annual growth rate (CAGR 2021-2026) of 8.81%, resulting in a market volume of US$219,176.5m by 2026.
Software has penetrated into every possible field in the digital era, be it both in business and in everyday lives of people. Enterprises are spending a lot on software, for they have realized that it's the best way to take their business into the customers' world.
Be it tech-based companies or non-tech companies, with the digitalization spreading widely, every company is probably looking for a way to digitally transform their business and enhance their business to thrive in the future.
So, for most of the companies, the first requirement of 2022 would be to build a strong, scalable, and advanced digital platform for their business.
And that's where a Software Development partner comes in!
Software Development Partner
Software Development Partner is a technical third-party, a software solutions provider company or a group of IT experts who are experienced in delivering software projects, just like you prefer it to be.
Depending on the requirement, software developing partner might differ. For a perfect digitalization of your business, in the advanced digital era, be it a startup, growing business, or enterprise, hiring an Software Development Partner, and outsourcing your project requirement to experts is the only solution for success at a low budget.
Hiring or signing a partnership with a trustworthy and at the same time expertise software development team is the basic foundation and primary requirement to own a strong digital platform for your business to grow successfully. As a result outsourcing projects requires detailed explaining on the project and equal level of understanding on the purpose and requirement.
Hiring the best software development partner who has got expertise, knowledge and skill in advanced next-gen software tools, and help you build the required software project in an affordable and reasonable price with a detailed understanding is all you need for a successful release of your software project and in turn success of your business.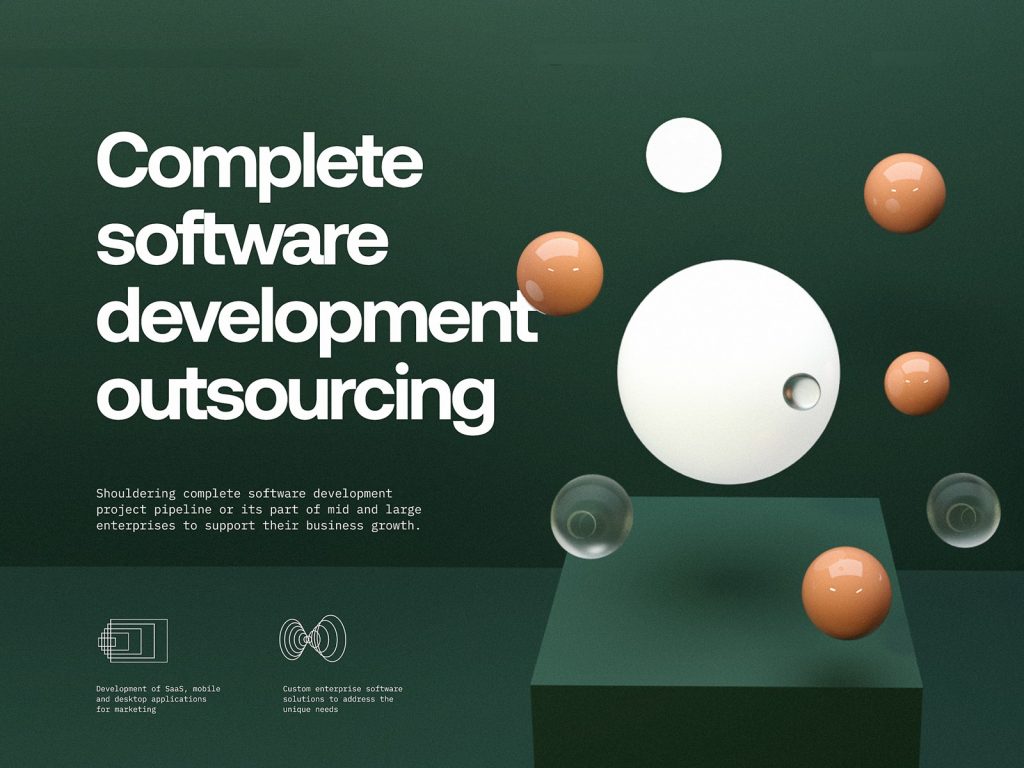 Things to know BEFORE hiring an Software Development Partner
Finding a Software Development Partner who can understand all your needs, goal, and vision and develop a software product, just like you dreamt it, or even better, is indeed a match made in heaven.
Searching "THE BEST" software development partner involves a strategic approach.
There are reasons why companies are outsourcing their software projects and are looking for the best software development partners for it.
Company might be trying a new digital platform they are unaware of.
Company might be expanding their digital platform, where the scaling requires digital knowledge and skill set or resources, beyond the digital team they own in their company.
The company might not own a team or person who is skilled in developing software that matches their requirement.
The software project could be a short-termed, one-time expense project and outsourcing could be the best option as it reduces cost.
Outsourcing software projects ensures project launch within the deadline and also in the mentioned budget, with minimal resource utilization.
Before hiring an software development partner,
Be assured of your requirement and goal.
Research on the recent and next-gen technologies trending. Stay up to date on the technology, software tools, and have a opinion on which you believe suits for your project requirement.
Prepare a flexible budget and timeline, for the development, testing and launch of the project. Always make sure to choose quality over price, for the best project that would enhance your business.
Consider the location of your software development partner. Nearshoring, Offshoring, or Onshoring.
Consider the longevity of the partnership.

FACTORS to focus on hiring an Software Development Partner
When it comes to software outsourcing projects, hiring the best and reliable software development firm or person involves a combination of multiple factors and decisions. Choosing the ideal software development involves learning, understanding, thinking, and revising on all the pros and cons of the multiple factors involved.
There are a whole lot of significant factors one should consider while looking for a software vendor.
Check on the salaries of software developers by types. How much nearshoring, offshoring, or onshoring costs, and decide on it as per your project requirement. Deciding on what type of outsourcing solves a crucial issue and helps you proceed accordingly.
In case of offshoring, consider issues like time-zone difference, lack of real-time and direct communications, unavailability at time of issues or after launch, and even the inability to attend issues and have a quick fix. Though technology has brought people together and facilitated in making the impossible possible, certain issues do prevail as a result of time-zone difference and it is indeed unavoidable. So, incase, if you are to go for offshoring, be prepared to meet the challenges and discuss with your software vendor beforehand.
Thanks to digitalization, talent is not confined to a region and the so called talent pool is now a talent ocean, facilitating companies to reach next-gen advanced software developers for their projects, from any part of the world. It's a boon indeed for you, as a business to decide on the type of talent you are looking for, in your affordable budget. Perform a thorough research on the trending technology and related talent pool that matches your requirement.
Decide on your Tech Stack, after consulting with experts in recent technology. Have a final frame decided on how your project output should be. Be open with flexibility to at least 3 tech stacks, before meeting a software vendor, rather than being naïve in front of them.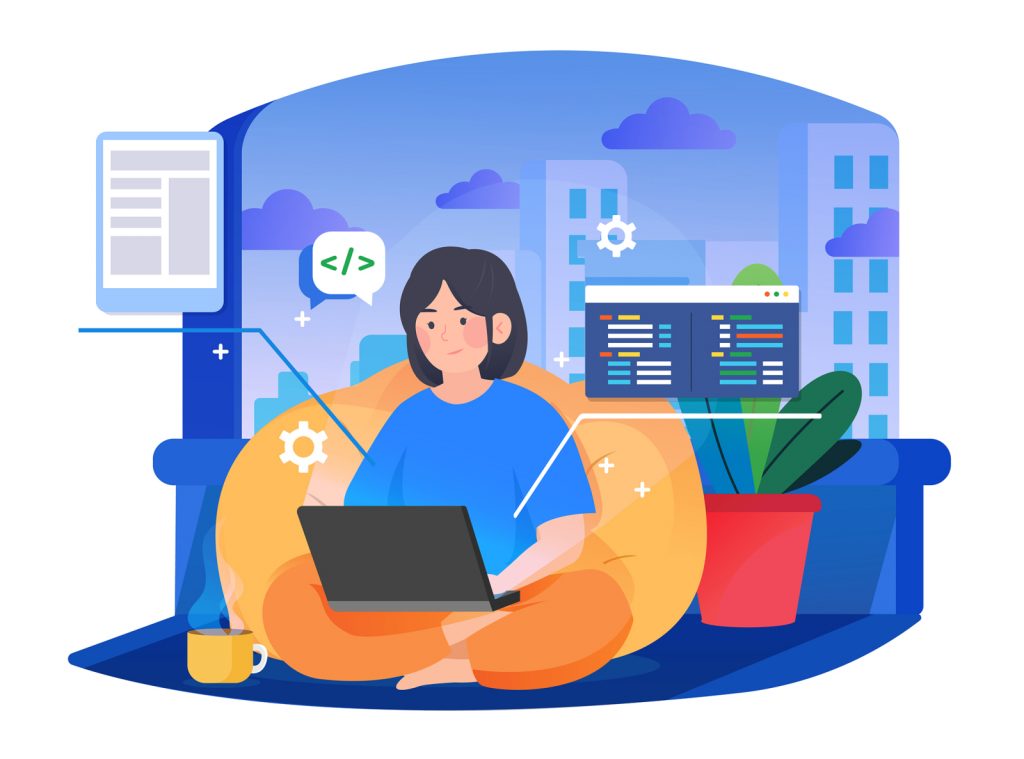 HOW to hire an Software Development Partner
Once you are confident on the decision that you are clear on your goal, project, budget, and have an idea on how to hire an Software Development Partner, it's time for you to start looking for an software vendor.
Here are the steps you have to cross to hire the best software developer or firm as your Software Development Partner.
Evaluate your project to identify what you expect from the project. Breakdown the project, features, requirement, resources, and see whether they match with your goal. Quantify every step to understand and be clear on the project and goal. Be precise on how you wish the final output of the project should look like. Sharing the final output to the software vendor at time of project proposal could also help them understand the requirement better.
Define resources required for the project. Get a detailed list on the required resources for development and launch of the project and plan accordingly. In case of onshore project, there would a need of space in the business premise and team support, in case of small project it would be fine to hire a professional than a firm, in case of a big project you need a firm and should be aware of the count of developers, tester, and designer working on the project.
Decide on the Tech Stack, but still be open to advanced opinions from the developer. Having a better knowledge on the tech stack could help in communicating better with the developer about the project.
Define timeframe and budget, with a little flexibility. With a clear decision on the project size and resources, it would be easy to estimate the type of outsourcing, work hours and budget it would take to develop the project. This would help in deepening the understanding of the project workflow and thus improve the standard of the project.
And, now comes the primary phase of hiring an software development partner.
Research online on the platforms that eases the process of hiring a reliable software developer or firm. There are many platforms available online, like Clutch, with a detailed list of best developers and firms, with their portfolio and reviews. The best part of looking for developers or firms in platform is that the platform eases our requirement and also would take care of the background check on the developers. Also, you can check with your people network for references on developers. Relying on them eases us with a easy way in, towards a reliable partner.
Check testimonials of the developer. With the platforms easing out in categorizing who provide services for which industry, it is easy to look for a reliable developer with the list of projects they have developed. Also, the testimonials from their clients help us gain a clear idea on how they work, team up, and serve. This will help you understand whether the developer will be a right choice for your project development. Even at times, getting on phone with those clients could help you gain a deeper understanding on the developer.
Explore Expertise level of the developer. Be it firm or a developer, regardless of how skilled they are, it is important they should have a level of expertise in understanding the industry for which they are are developing the project. The projects listed could give a clear opinion on their experience, industry of expertise and business understanding skills. The cases studies listed, will give you a clear idea on the challenges they were given and how they solved it into an opportunity to succeed. Case studies also let us know how they manage larger or complex projects.
Evaluate about the developer and their work culture. In case of firms, it would be easy to know about the company, their team, the projects they have worked, their work culture, and their environment. Insight on a firm's work ethics, company values, and behavior helps you in knowing how serious they are about the project, teamwork, and clients.
Interview or Communicate the list of developers and firms you have. Hold an effective communication to know more about them, explain them about your business and project, and more. Be more specific in asking about the details you are looking for. Pay more attention to their words, talents, communicating skills, and try to understand whether you would be compatible. Comparing their potentials, after multiple meetings and transparent communication helps in narrowing down the list.
Hire a Partner, once you are satisfied with the frequent meetings and the discussions. Make sure to sign a contract and stay in constant touch with them frequently, to develop a friendly platform for easy understanding, opinion sharing, and transparent communication in the future.
Reading seems bit easier, isn't it?
Well, beyond all these common steps, there's one fear that comes in at the time of communicating with a developer. Are we asking the right questions? What more should we ask? What did I forget to ask?
Fear not, for we are here to help you on that!
Before having your first meeting with a developer, make sure to have a list of questions you feel to ask, in the allotted time.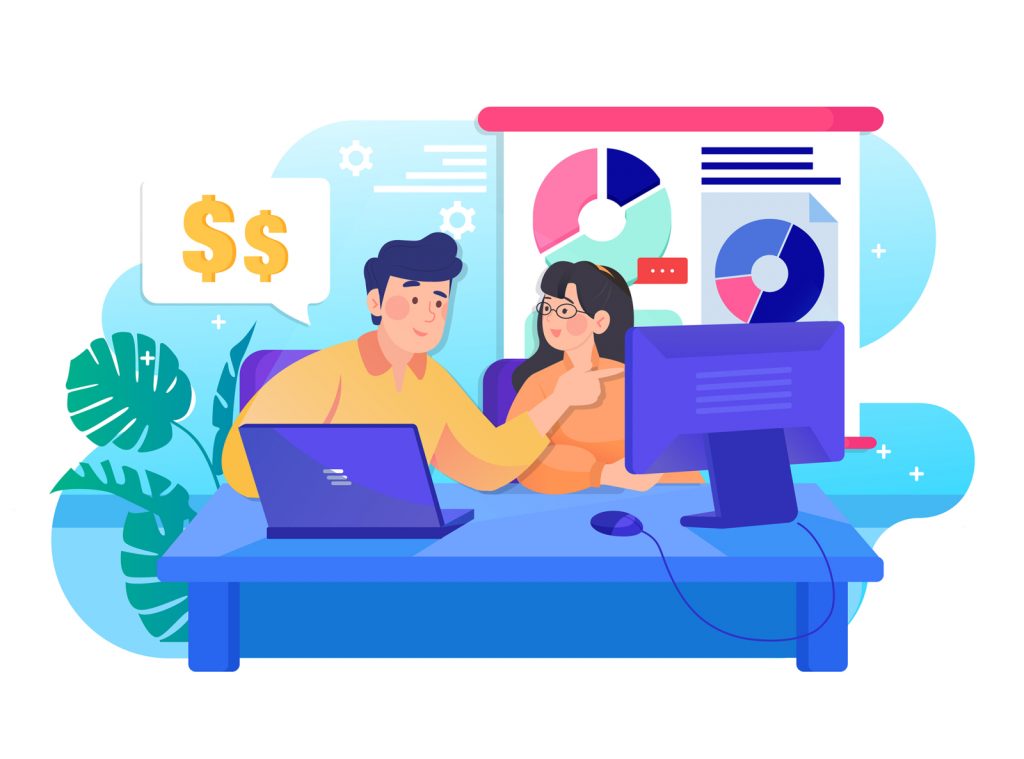 Pivotal questions to discuss in first meeting with developer
Finding the right software development partner is in asking the right questions. An open conversation is all needed to avoid a future of conflicts. Though there's many to enquire, here, we have included few pivotal questions.
What is the efficient communication process to reach and discuss with you, as it is offshore outsourcing?
How many projects have you worked offshore, so far?
What technologies are you confident in working at?
What industry are you confident in working at? For which industries have you developed projects so far?
Could you provide us the case studies that proves your expertise?
How did you resolve unexpected issues of previous projects, after launch?
Which was the most challenging project for your team to work at and why?
Could you provide the exact time and cost estimate for our project?
How many will be working on the project and could you provide me their details?
Was there ever a situation in the past where the project work exceeded allotted resource or budget? How did you resolve them?
Are you open to sign a NDA?
Do you provide maintenance and support services, after the project completion?
What is your opinion of our project and how do you envision it's performance in the future?
What is the best mode of communication to reach you, in case of issues?
How well do you understand our product and requirement?
There are more questions one should ask to know in detail. These are the set of few questions, one should know before moving on for next meeting or discussion.

Wrap
Regardless of all the researches, efforts and resources you input into finding the best software development partner, the final step is purely a leap of faith. Trusting in all the efforts you have put in, all the time you have invested in knowing about the partner, and, especially in your decision that you have selected a customer- friendly and product-focused partner, if all the phases in finding a suitable software development partner was done right, then you have found the right partner for you!
A software solutions provider firm skilled in all trending and next-gen tech tools and understand the requirement of the client clearly, to provide a quality output at an affordable price, is the solution for companies looking for a software development partner.
Hope our guide assists you in getting to know a little about the process and assist you in making the right choice.

Pondering alone on how to hire an app developer?
No worries! We have it covered for you.

P S: At Ascent24 Technologies, we are skilled in listening to our client's requirement, discuss with them more, decide and develop the requirement. We are experts in design, develop, test, deploy, and launch of custom-tailored desktop, mobile, and web software solutions and applications, for projects of all sizes, and for businesses of all sizes and industries.
Our approach has helped us in collaborating with some great and innovative minds of the industry who have given us the privilege to develop their software projects and inspired us to inspire them.
What are you waiting for? Book a call or reach us, and let's discuss to inspire!