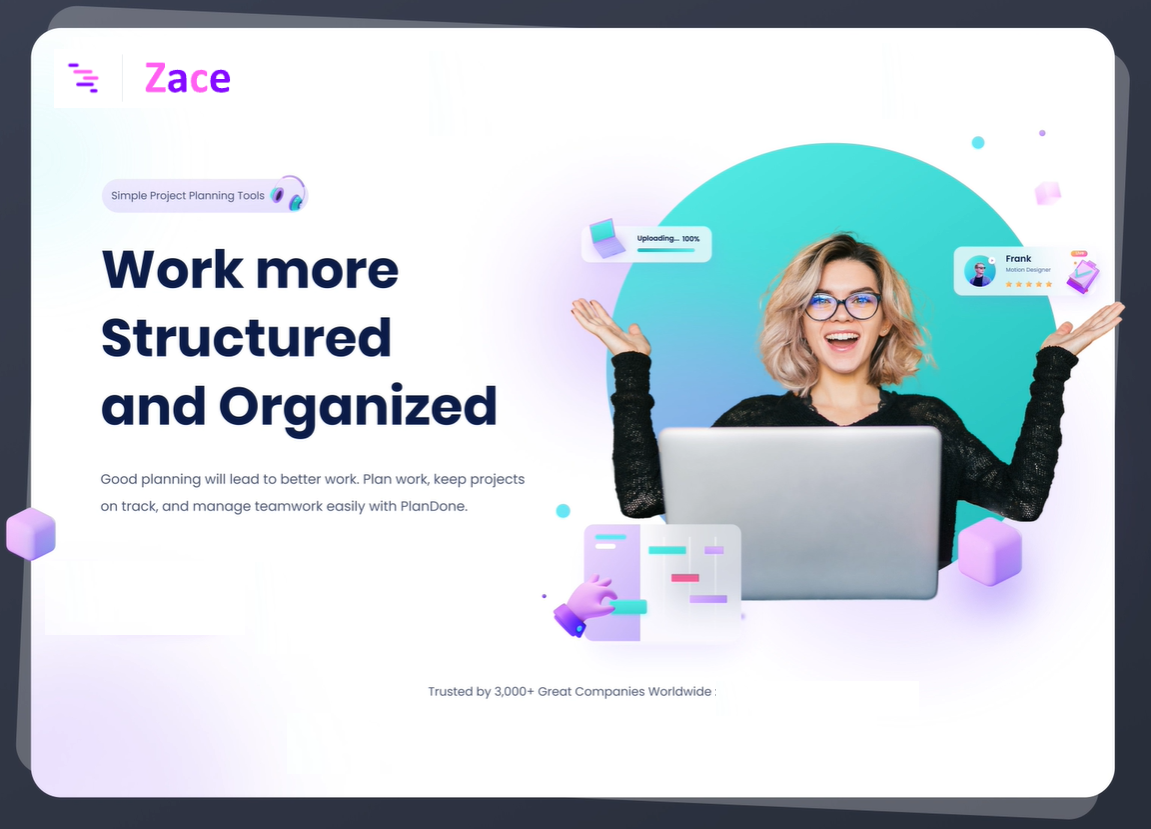 Zace: Project Planner App's amazing Templates – II
Zace app and its Gantt Chart Templates are a vital tool for project planners and project managers in managing multiple projects smooth and easy.
Zace is being widely used for project management, in industries and businesses of all types. The simple and easy to use Zace Gantt chart templates allows you to manage overlapping processes, project status, and assist you in estimating the project completion time.
In the previous blog post, we explored few of our templates which helps project managers and team leaders to plan and execute a project smartly and be the leader the team loves.

Zace Templates for Projects of any complexity!
Are you new to Zace?
Hearty Welcome!🤗  Download for free from Google Play!👍

Zace for effortless Project Management!
Website Launch Template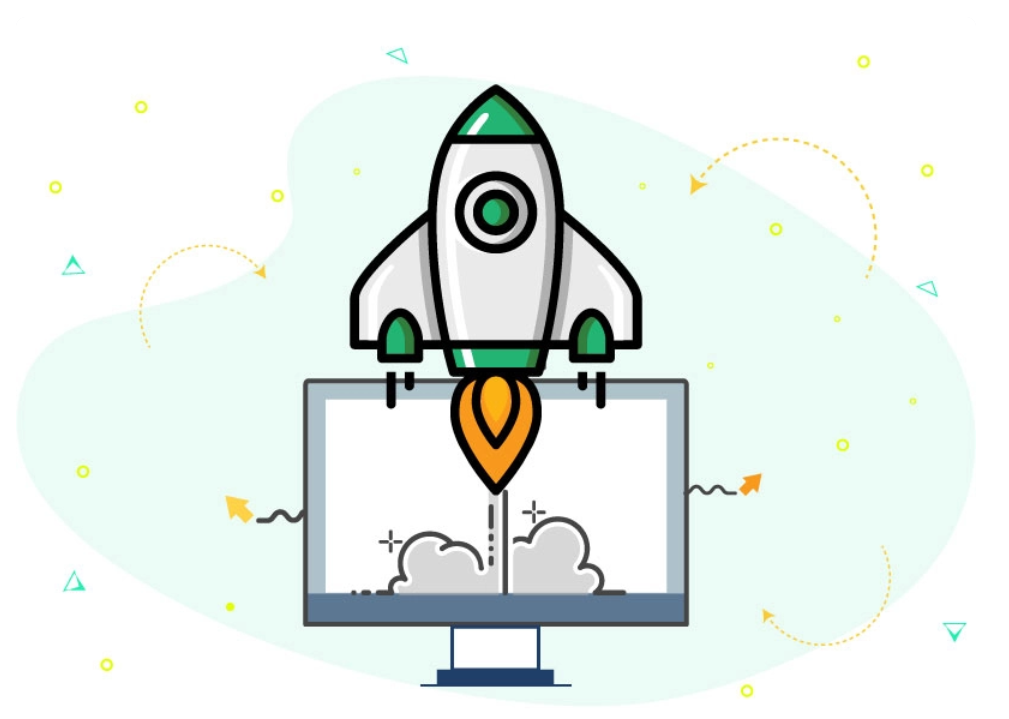 Going from ideas to action involves more complex steps. When it comes to launching a new website or redesigning an existing website as your company's new web design project requires more plans, phases, requirements, design ideas, suggestions, requirements, opinions, and parallel coding. Getting the work done through all this complexities, in a smother way, is where Zace comes in!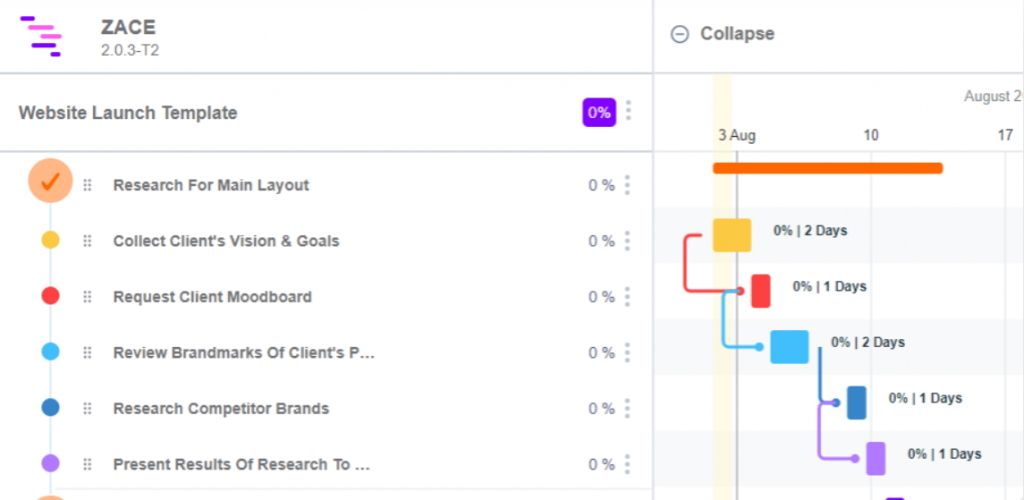 Zace's predefined Website Launch Project Plan Template :
Provides a pre-defined yet customizable website launching project planner template along with timeline.
Helps you in determining the budget of the whole project, in every phase: Development, Testing, Launch.
Supports you to own a clearly defined steps on website development and a neatly assigned responsibility workflow, for everyone's future references.
Lets you to add, share, and store all referral materials, documents, and related media files of all types, shapes and sizes.
Assists you in owning a detailed project planner in your mobile, to provide the desired best outcome of the website's UI/UX.
Helps in keeping different teams, people, plan, and progress connected and communicated.
Supports in keeping the workflow organized and structured.
Own a result-driven Template to schedule and proceed with your software or web design or website launch projects.
Learning Planner Template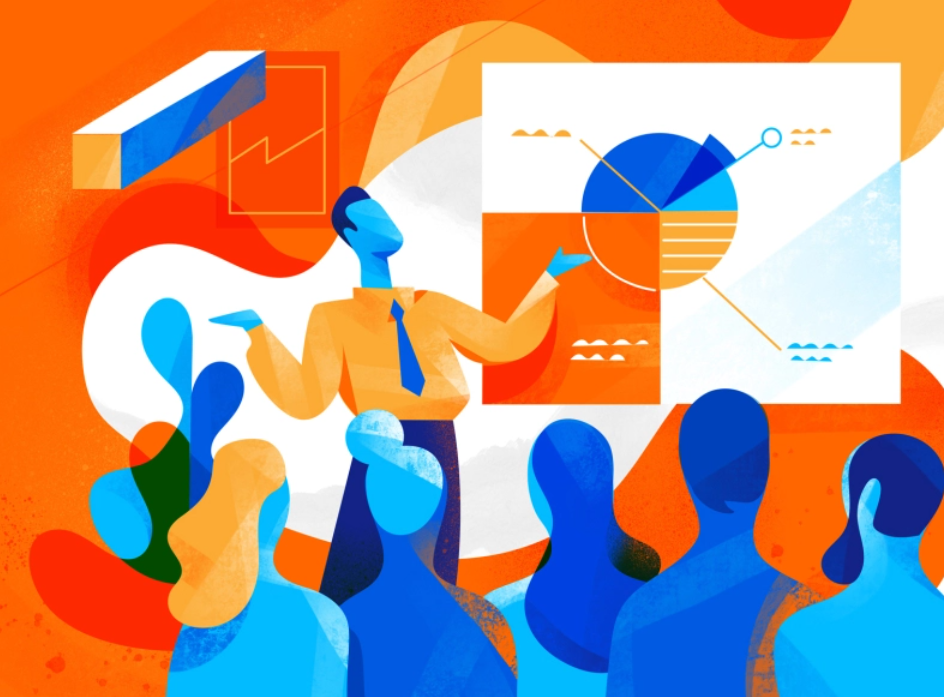 Learning or eLearning, a day isn't enough to schedule, prepare, and get things done. Automating routine works and keeping track of everything pre-planned helps in improving your potential. A perfect, pre-planned, organized workflow for the tedious works you have scheduled for your training or coaching, be it online or offline, makes everything easier.
Zace helps trainers in managing their tasks and day-to-day routines and activities related to learning field.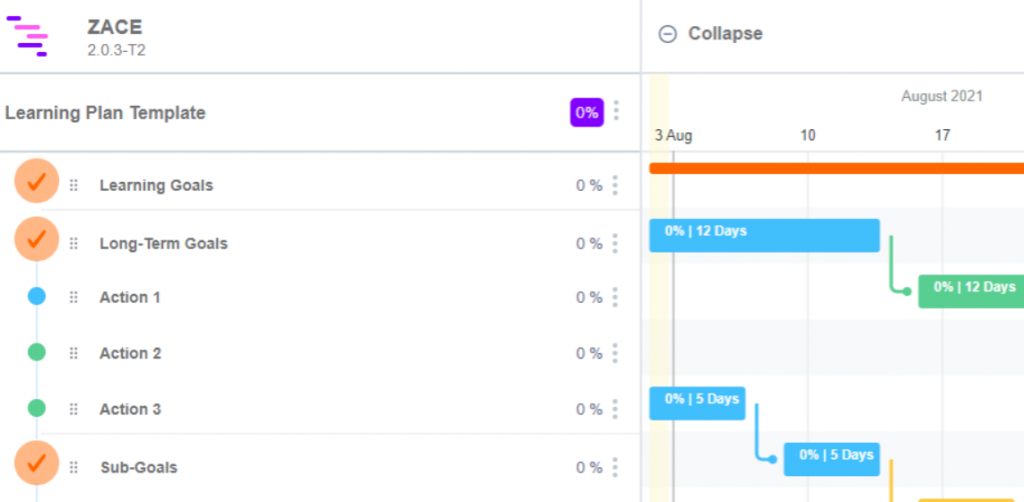 Zace's Learning Planner Template:
Helps in building a detailed day-to-day plan implementation.
Supports in assigning strategic planning tasks and activities for different groups or students.
Visualize the timeline and deadline for your plan and the activities related to it.
Include students to the Gantt Chart and convey ideas or opinions, respond to their queries, and assist them in their projects and activities, via app.
Guide students with a step-by-step tutorial, with related documents and files.
Marketing Template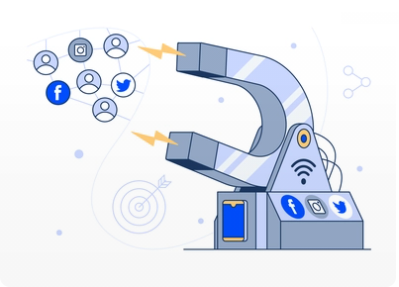 A well-crafted successful marketing plan requires well-defined steps along the timeline. In a competitive world, perfectly marketing a product through different channels requires individually planned phases and progress. Be it social media marketing, digital marketing, content marketing, video marketing, Email marketing, or the traditional marketing involving posters, banners, stickers, and other forms of online and offline marketing, managing different marketing plans for all forms marketing takes time. Staying on the top of all the progress which runs simultaneously isn't an easy task either.
Zace's Marketing Template is professionally developed for busy, smart and swift marketers to save time!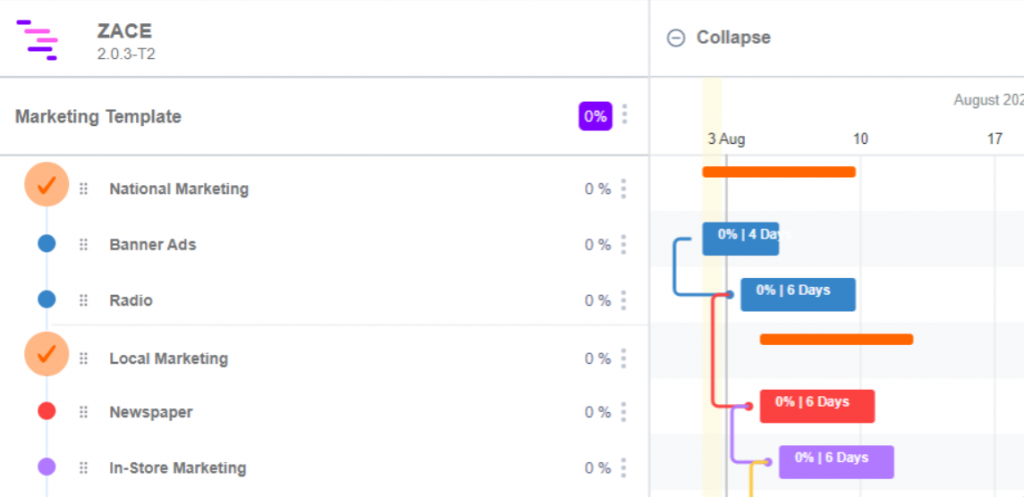 Zace's marketing template:
Helps marketers to plan, schedule, build, organize, and manage all types of marketing plans. The Template covers all forms of marketing categories and the pre-defined template can be modified as per your marketing plan, requirement, and projects.
Helps you to efficiently stay on track of multiple plans for different products all the time.
Supports a streamlined marketing plan and own a big-picture for every project or plan you think of, schedule, and bring into action.
Assists you to build your own social media or traditional marketing template by modifying the existing marketing template, save it and use for future marketing purposes. The easy-to-edit and easy-to-use template saves time and helps you jumpstart work.
Consulting Template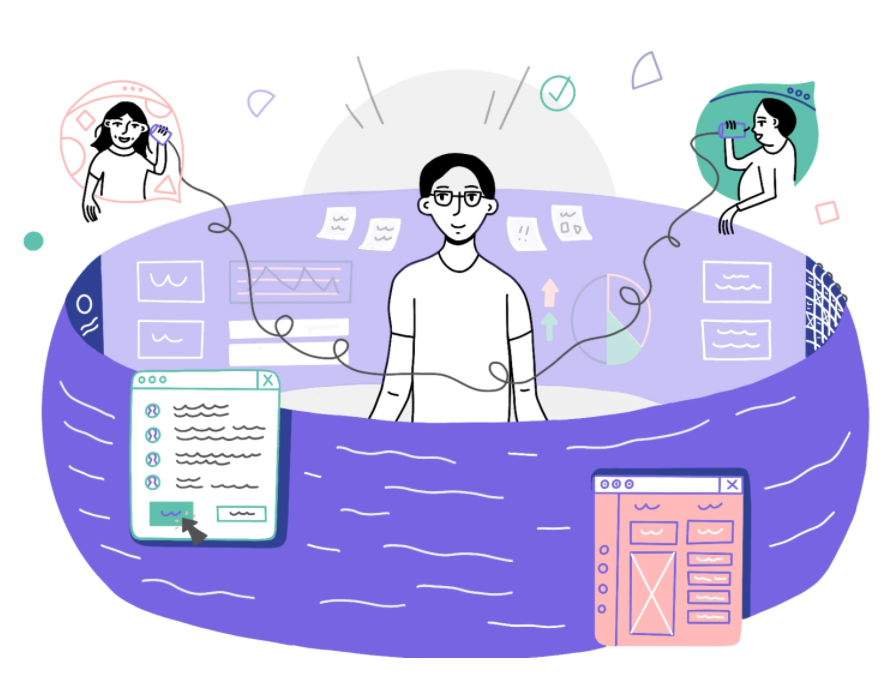 Consultants handling multiple projects of different types and different clients, wish not to be confused and still stay on track of every project. Proving the client that you are clear and staying on track of their project is the most powerful way to develop trust for any consultant. Communicating visually, from anywhere, with the clients saves time and also makes you appear smart in front of the clients. A well detailed project management ensures trust, and in turn, business growth and profit.
Zace's Template for consultants is designed exclusively with their business growth and development in the mind.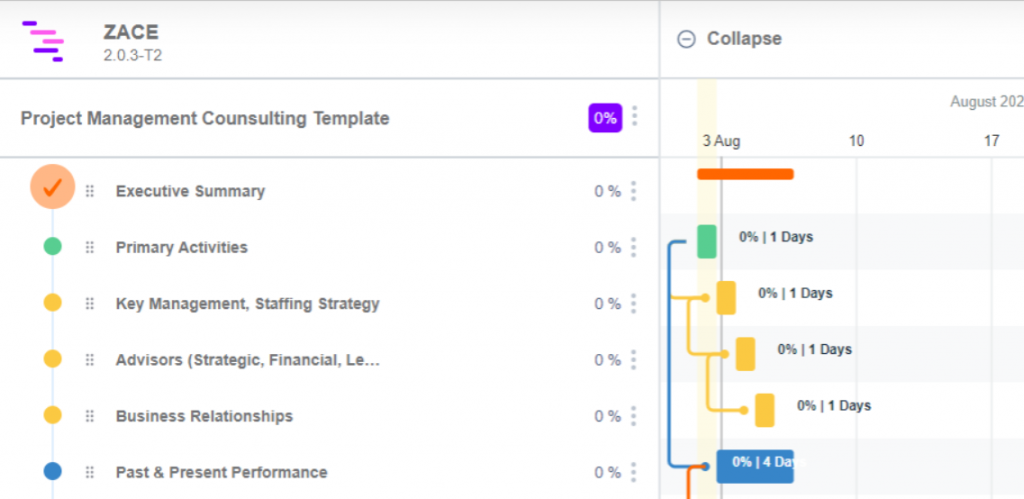 Zace's Project Management Consulting template developed for consultants:
Supports in dividing all plans and discussions into phases, activities, discussions, and more.
Helps in owning the past and present performances under the same roof, making it easy to refer and provide strategic idea or solution to the client.
Helps in owning a detailed entry of plans, discussions, opinions, and conversations, to assist in providing the best suitable plan for implementation, and to track the progress.
Supports to manage multiple projects of multiple clients at a time, from anywhere, from your Zace app!
Is a powerhouse to store and share all kinds of documents used and referred for consulting and sharing ideas.
Maintenance Schedule Template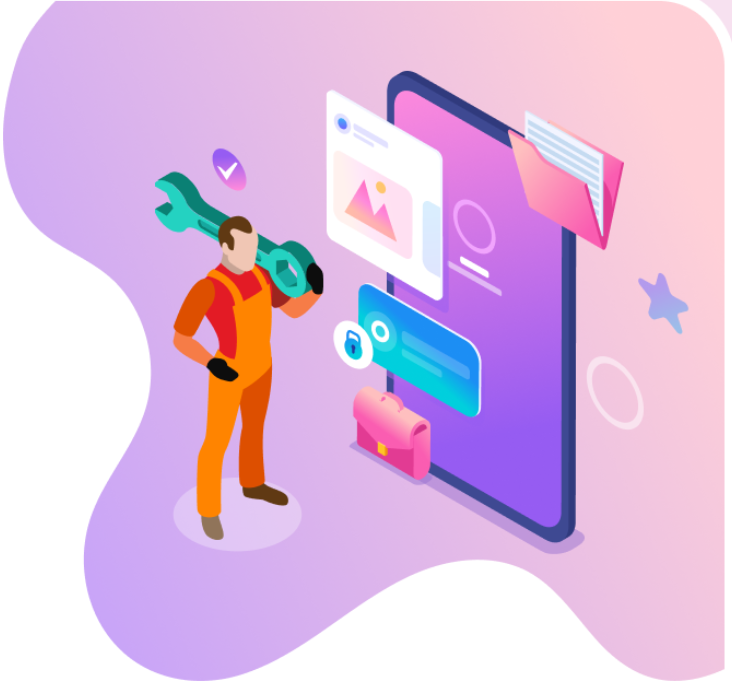 For people into designing or repair and maintenance, the whose phase of planning, monitoring, and delivering results without any adjustments is the prime factor to earn client's trust and success. Remembering today's appointments, the exact time of delivery of upcoming tasks, and invoices of different clients is as tedious as the details itself.
And, that's where Zace's Maintenance Schedule planner Template is happy to assist!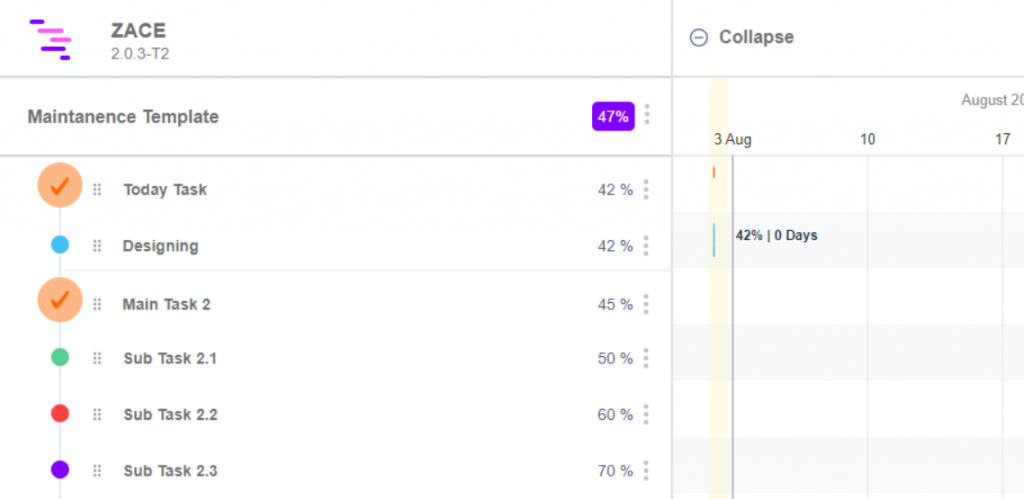 Zace's Maintenance Schedule Template:
Is a powerful template designed professionally for professional service providers, viz., repair and maintenance field teams, of all industry.
Assists in building timelines and daily tasks for team members, easier than ever.
Plan, schedule, organize, manage, and track all your team members' daily tasks, weekly plans, and simplify the process of managing team from anywhere.
Connect with your team members or re-assign the task to another team member instantly, and hone your team's progress.
Zace, a product of Ascent24 Technologies, is the World's first mobile supported Gantt Chart maker app, developed to support project managers, team leaders, and people to schedule, manage, organize, monitor, and track projects via app, from anywhere, and stay connected with their team, at any time!
Feel like there aren't enough templates or are you in need of a template to fit your requirement?

If you are new to Gantt chart and wondering how to use Zace?
No worries, we have it covered for you!