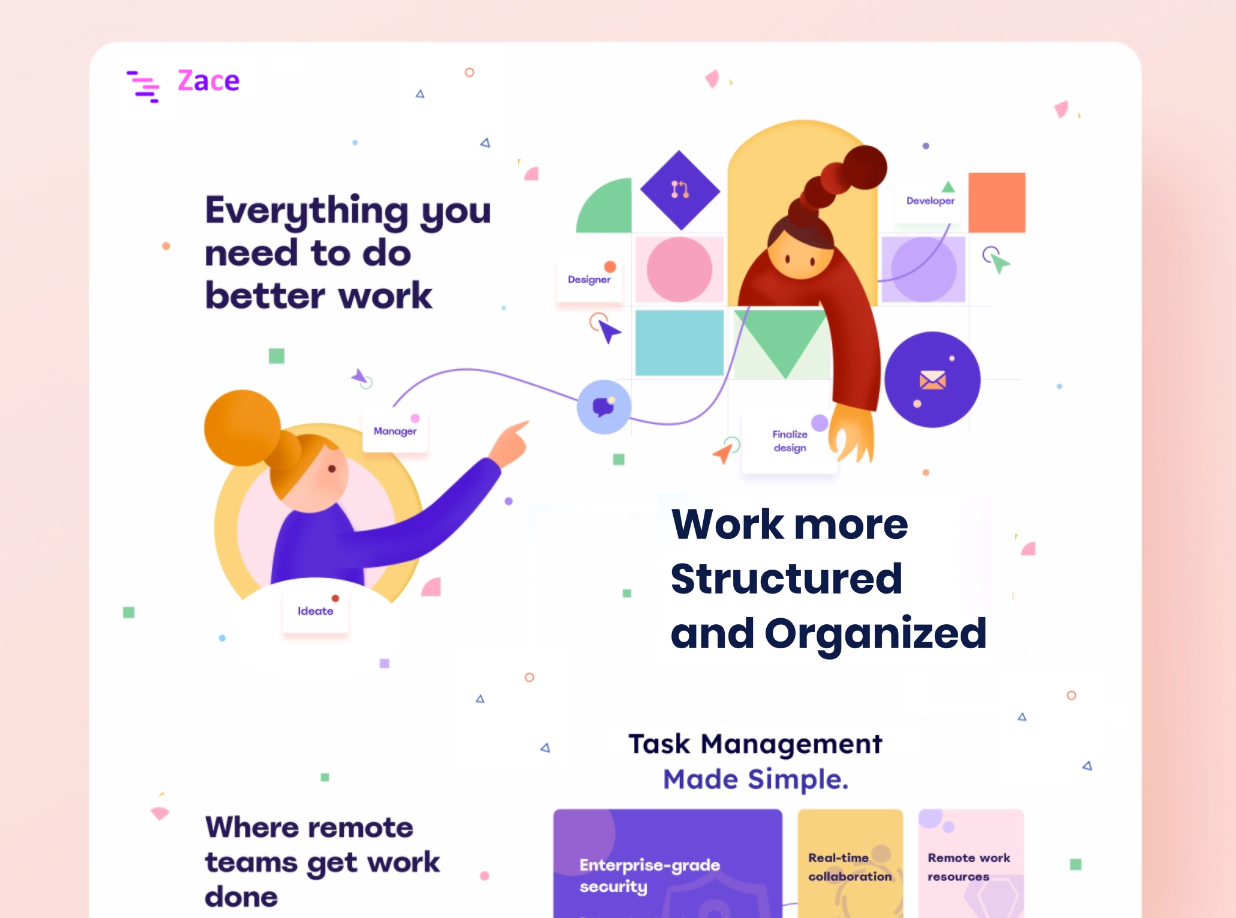 Zace: The Ultimate Guide to Zace's smart features list!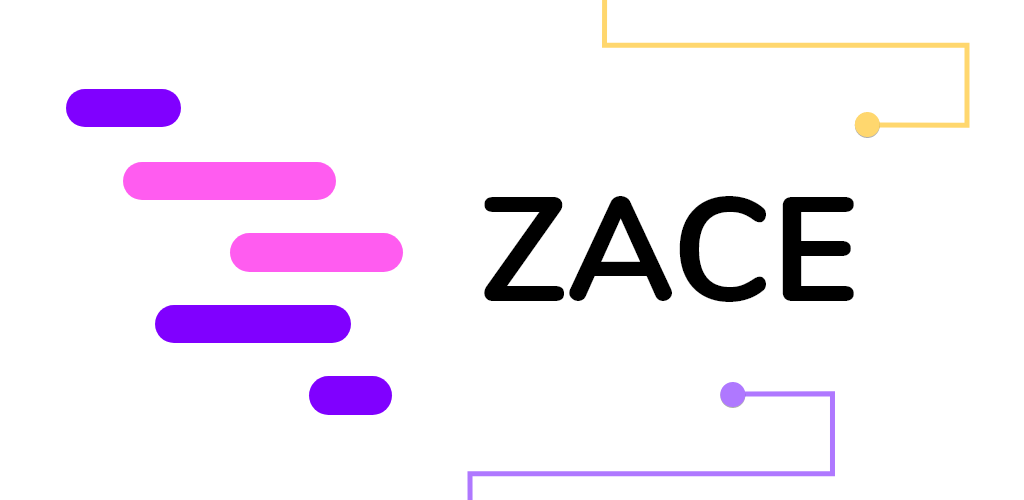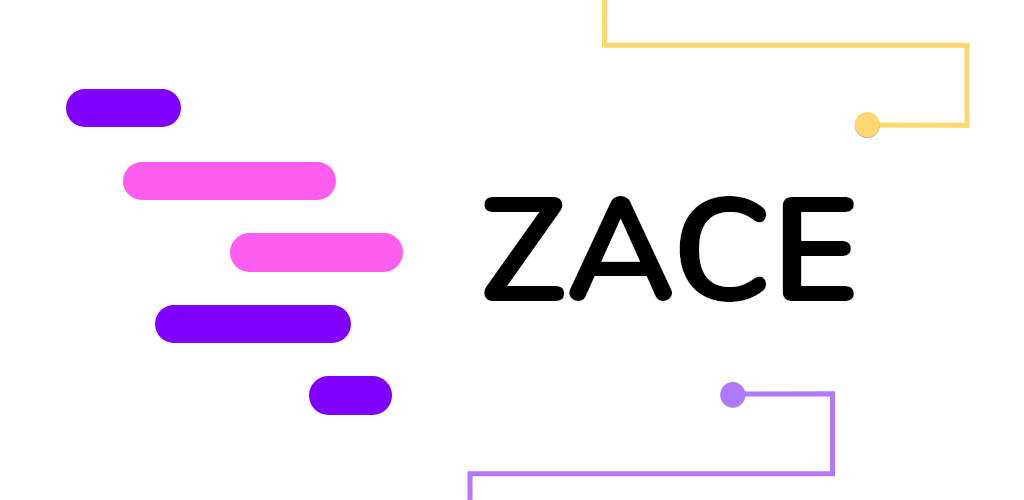 ZACE: Best Project Planner & Management Platform for your Projects & Teams!
Zace app is the World's First Gantt chart maker app which supports scheduling and managing projects and tasks, via Gantt chart.
Zace app is the smart way to schedule, organize, track, and manage complex projects online, in a simpler and easier way!
Zace Project Planner app integrated with tools and features supports easier, simpler, smarter, and quicker project and task management, for teams of any size, from any business.
Are you new to Zace? Download for free from Google Play!

Features supporting teams to finish projects easier!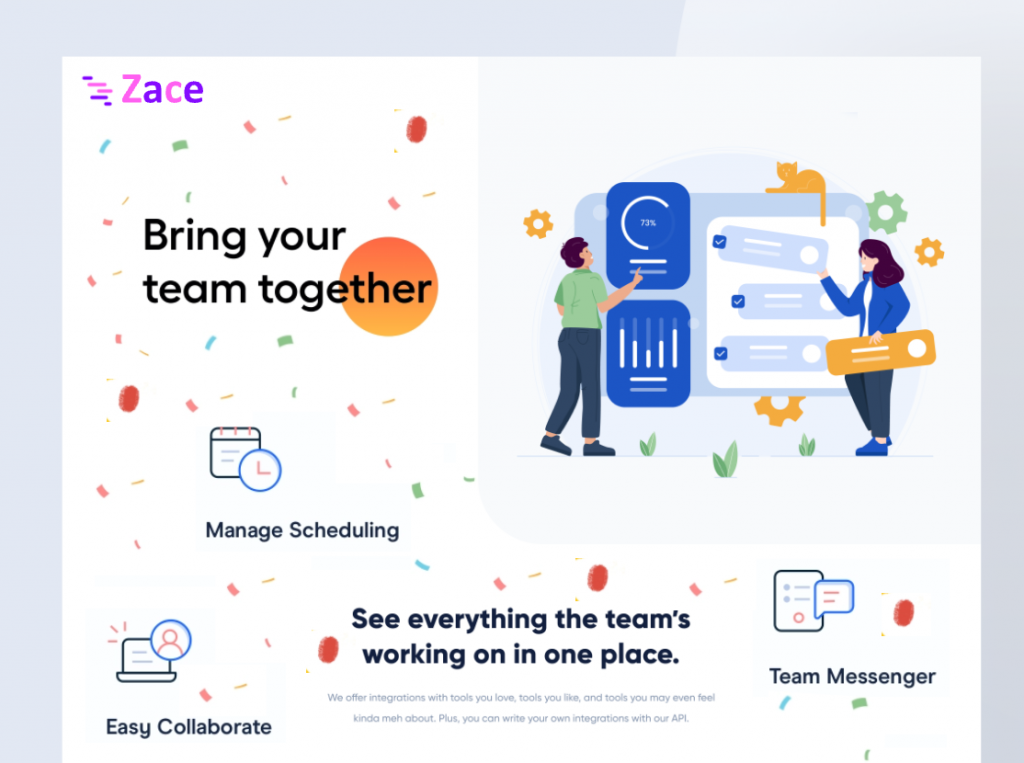 Zace is providing a wide spectrum of features, for smarter and proper project management. Zace app is attractive and intuitive enough to depend on the app blindly to manage projects and stay relaxed.
Would you like to know how Zace's features are making it the "on-demand app" to manage projects much easier?
Gantt Chart
A visually appealing, professionally designed Gantt chart, displaying a detailed presentation of your project flow, with color-mapped tasks, easy-to-grasp in a second. Get a full view of the entire project in one look.
Close-up View
Team members and others related to the projects or tasks can take a closer look at the sub-tasks and the documents attached. Check all the required information regarding the task, members assigned, timeline, priorities, and progress, in one click!
Dependency
Set the order of task completion and update via app to the team. Attach required documents regarding the tasks and view real-time updates. A transparent way to keep the team communicated, indeed!
Team Members
Easily collaborate team members, clients, top management, and other departments working for the project or task by adding them to the Project Planner in one click!
Manage Scheduling
No more miscommunications. Put the schedule of the whole project and also of the individual, in their pocket. Drive the team to work as per the schedule and make sure the project is completed on time!
Multiple Assignee
Assign a member to multiple projects or tasks! Assign multiple team members to a task! Unlimited assignee option to support your team handling multiple projects at a time!
Portfolio View
Real-time updated portfolio view to check and manage all projects and their progress.
Task Hierarchy
Divide the project into groups, subgroups, tasks, and nest tasks, as many as required, and set dependencies to let the team members be aware of the project flow and maintain the workflow hierarchy.
Cloud Sync
A secured cloud file sync to keep files, project details, attached documents, and every inch of data added to the app, up to date, making it accessible from different locations.
Mobile App
Zace, a mobile app, works perfectly on mobiles of all screen sizes and resolutions.
Mac & PC
Zace, a Gantt chart maker app, can also be opened and accessed on tablets, laptops, or PCs.
Maximize teamwork, save time, and make the most out of team collaboration!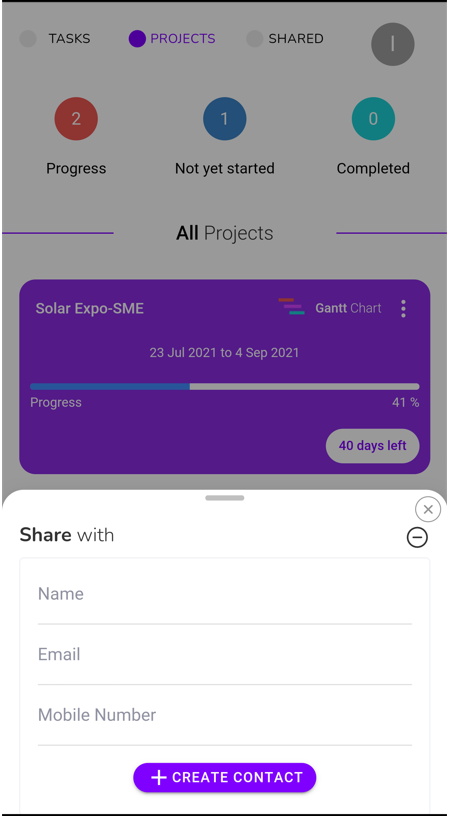 Professional Templates
Elevate the quality of your professional side by using our professionally designed templates for businesses of all industries. Optimize your workflow by sharing the neat, clear, and detailed Gantt chart project planner with everyone!
Subgroups & Nest tasks
Create any number of tasks, groups, subgroups, and nest tasks as much as the project requires, and Zace can handle them smoother and easier!
Drag & Drop
Drag and reorder tasks, edit dates and details, and finish scheduling tasks and projects in less time!
Swipe
Simplify works with the 'swipe' option. No more clicks.
Filters
Multiple advanced filters options in all possible places to help you and your team to get the desired detail of tasks, dates, deadlines, or documents attached from a pool of projects.
Milestones
Zace allows you to add milestones to the Gantt chart to visually remind you of the flow of the project or the task you wish to have a second check.
Project Calendar
Bored of Gantt chart view? One click is all it takes to view the project in calendar view!
Sticky Notes
Stay interactive with the team and add sticky notes to a project or task, regarding the priorities or immediate updates.
Reminders & Notifications
Set in-app, email, or mobile notifications and reminders to you and to the team, regarding updates, priorities, and deadlines.
Project History
Manage all the previously worked projects and tasks. Quickly edit an existing project for an upcoming project with the same plan and process! Save Time!
Features for Smart and Efficient Project Planning & Management!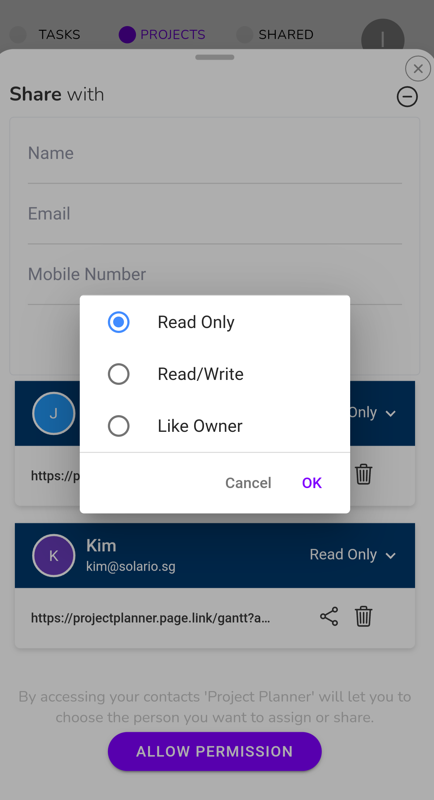 Task Tracker
Track time spent on a task by a team member or by the whole team.
Project Tracker
Track the progress and status of the team's time spent on the project.
Deadline
Set deadlines for priorities and immediate tasks or subtasks and set deadlines for the person working on it, as a reminder.
Estimated Timeline
Set a timeline while scheduling the project, based on your expectations, and let the team be aware of the allotted duration for each task.
Timeline (real-time duration)
Track real-time progress of the project and the team's work. Compare the real-time timeline with the estimated timeline and track the progress and speed.
Share
Share the Gantt Chart view of the project planner with teammates, clients, team leaders, managers, and people connected to the project. It's easier now with one click from the app!
Data Privacy
Proper handling of all user details, project details, and documents attached to the projects. The Gantt chart creator holds the responsibility of who should have access to the projects and determine the level of access.
Collaborate with Team and Manage Projects from your smartphone with Zace!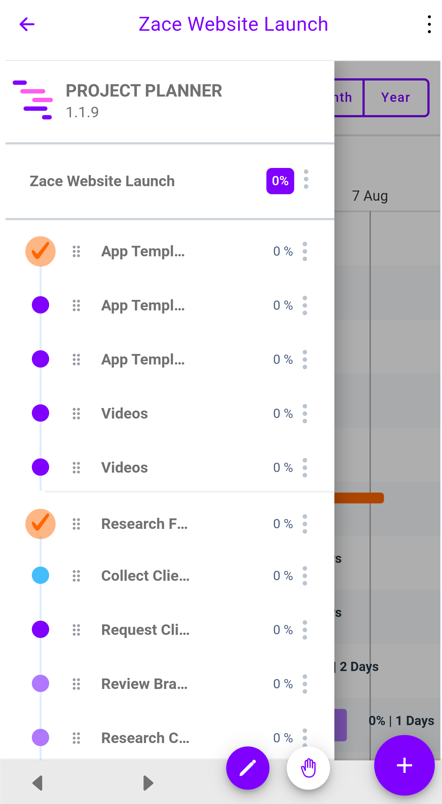 Multiple Gantt Chart
Switch between your saved multiple Gantt charts easily to manage different projects, at a time, in a single click.
Real-time Data Synchronization
Speedy synchronization of the app supports the convenient update of additions, and modifications done to the project or task, by anyone, from anywhere.
Menu View
Side menu view of the whole project to let the user get a detailed look and conveniently move to a required task.
Comments
Let users add comments to a task or subtask and keep the team informed on updates and issues.
Permissions
Provide different sets of action level permissions to different users. Read-only, Write, Like Owner.
Import
Upload and attach files related to the project, or to an individual task and share with the team or to a particular person!
Export
Download or share files attached to the project. Download, Share, or Print Gantt chart Planner from the app.
Your Perfect & Professional Visual Platform for Projects!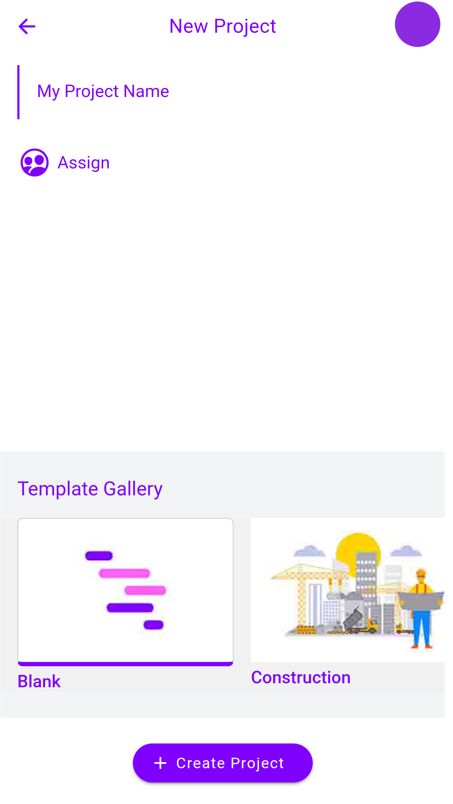 Custom Templates
Customize a professionally designed template as per your project requirement adding any number of groups, tasks, and other required aspects.
Pre-configured template
Save time with the "ready-to-use" templates designed by our team. Choose the template that matches your business or project requirement.
Reusable Template
An easy, quicker, and smarter way to organize the team for any projects with minor changes. Saves time and it's fun to get around! Make it your own!
Regular Backup
Real-time backup to save project details, schedule details, team members, and documents. Safe and secured storage of data to provide you a stress-free project planning and management.
One conversation at a time to keep everyone informed.
Auto Update
Automatically update the app to recent versions and let the users stay up-to-date with recent features.
Wondering how to use Zace? No worries, we have it covered for you!