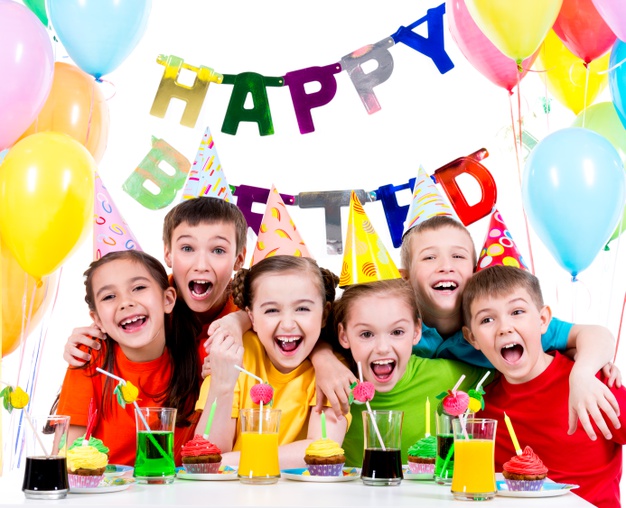 Uber Eats Clone App – How to develop a Food Ordering & Delivery App in 2021?
Lockdown and COVID restrictions have made us add "A year with normal and ordinary days!" to our New Year's Bucket List. Still, they failed to stop us from enjoying our favorite dishes from our favorite restaurant, which we crave for.
Thanks to great companies like Uber Eats, Swiggy, Food Panda, Zomato, and other food delivery apps helping us get our favorite dish from our favorite restaurant, delivered at our doorstep!
Even before COVID curfews, the food delivery apps were on-demand to help students, friends, unexpected office meetings, trips, and parties get their food delivered, anytime, anywhere!
COVID has propelled the need and demand for food delivery apps
The growing need for online food delivery apps is defined by the changing trends in lifestyle and increasing safety precautions in people, day by day. Though only the giants like Uber Eats, Swiggy, Zomato, Food Panda, are currently running the game, the industry is set to see many more new, fresh and energetic faces with trending technologies and features in the nearer future.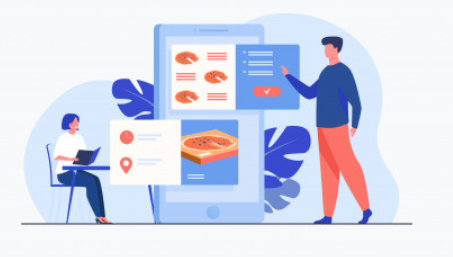 Uber Eats
Uber Eats is an American online food ordering and delivery platform launched by Uber in 2014.
Help restaurants deliver in style & with ease!
More than the purpose they serve, the app is enriched with more cool features, which gives more reason to love Uber Eats.
Uber Eats has been the main reason for many local people and tourists to enjoy local foods from various amazing local restaurants.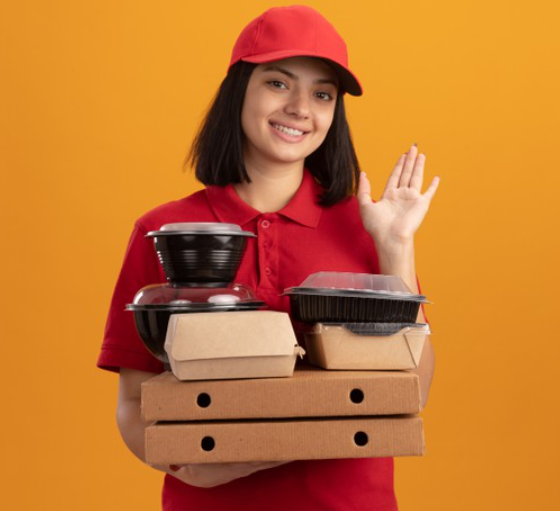 What do we offer?
If a person is hungry and if he/she picks out their smartphone, they're in the right place!!!
On-demand, 100% customizable Food Delivery App!
As an entrepreneur, if you are looking for opportunities with Food Delivery App like Uber Eats, then you understand very well and you are aware of what lies ahead in the future of the Food Industry and app market.
The business model of any Food Delivery App, like Uber Eats, comprises of :
Owner / Admin App
Restaurant App
Delivery Executive App
User App
User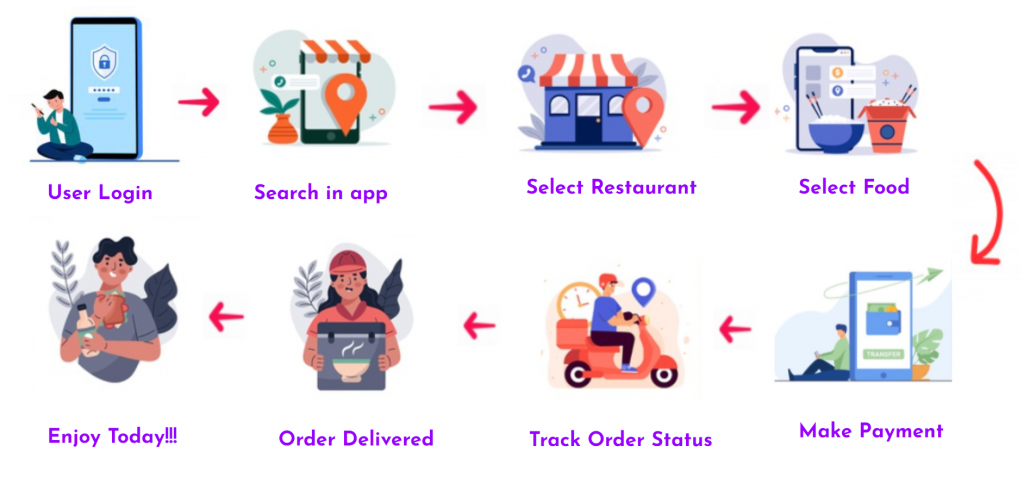 What the users see when they login to your app and the type of experience they get in using the app is the topmost priority for the success of the app.
This includes the basic features of a user app for a seamless workflow.
Login The user will login to the food delivery app using their phone number or email address, or even social media credentials.
Profile Management Customer can manage their profile details and at the same time, also see the restaurant profile, before placing an order. The restaurant can also view the customer's profile while checking the order and the customer gets to decide what details the restaurant can view.
Search for a restaurant /eatery User can search for the food they would like to order or look for their restaurant they like to place the order, with the help of multiple filters and categories.
Cart User's preferred choices of food will be moved to the cart and from there, the user can place the order online.
Payment Make the payment, online, through available payment integrations for a cashless transaction. The app also assists the user to make payments at the time of delivery.
Track Order Status A delivery executive will pick up the order from the restaurant and deliver it to the customer along with a digital invoice.
Reviews & Ratings Customer can share his/her experience with the food delivery app, the restaurant, the delivery executive, and the food, under reviews and ratings.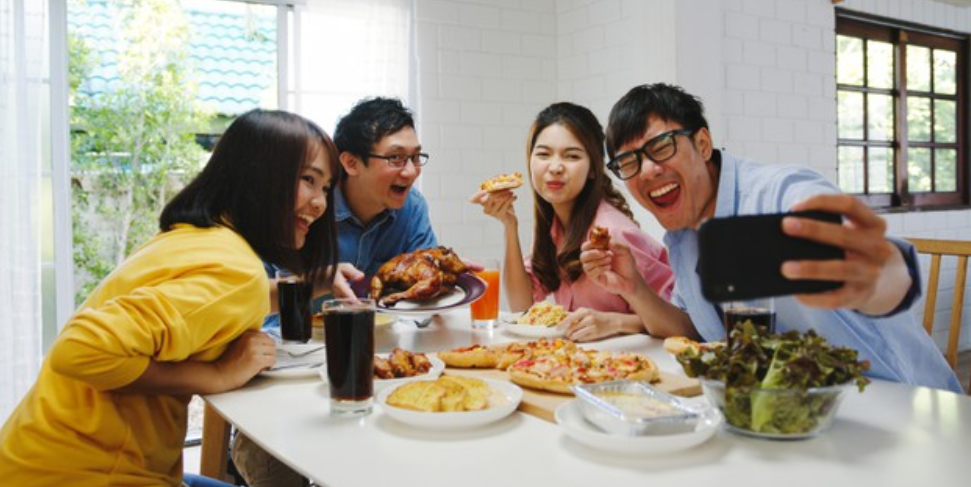 To outshine like Uber Eats, more than the basic features, the food delivery app requires an advanced features list.
Better UI/UX Design Staying attractive and trendy is a priority to attract customers. A good-looking, smooth-to-handle UI to provide a better UX helps in attracting more customers through word of mouth from users. Gaining new users requires a better and unique approach. Staying different from the ordinary is how you stay ahead in the world of food delivery apps.
AI-backed smart search & filters Ultra-fast search engine backed to assist users by returning accurate restaurant or eatery or detail the user has searched for. AI-backed real-time analytics to recommend restaurants, diners, and foods based on their search and previous order history, ensuring users a speedy and comfortable space to search and place orders.
User-friendly flow Food delivery apps like Uber Eats, Zomato, FoodPanda are successful in the market for years which shows their user base. Being user-friendly, not just to users but also to restaurants and delivery executives is how a food delivery app can succeed.
Secured Login Secured Login using email or phone number or social media logins like Facebook along with personalized general and profile settings.
Secured Multiple Payment Options Supporting customers with secured, simpler, and easy online payment by integrating all possible online payment sources like credit/debit cards, net banking, e-wallets, cash, m-wallets, amazon pay, and many more, to support contactless delivery!
Order Management Placing an order, order details, and order cancellation, the order management of the app is like a library to look up for previous orders and restaurants.
Table Reservation Taking one extra step to serve the customers better, the app also supports customers to reserve a table in their favorite restaurant.
GPS Tracking of order Let customers track the status of their order and also track the delivery executive who is carrying their order, along with the executive's details and contact number.
Scheduled Delivery Understanding customers is the first concern of a restaurant. Our food delivery app lets customers choose a time or time range to schedule when the order has to be delivered, ensuring customers enjoy the order fresh.
Personalized Push Notifications Be it Uber Eats or Food Panda or any food delivery app, sending personalized push notifications from restaurants to customers has always been a successful marketing strategy and at the same time, helping customers stay on track with deals and discounts of their favorite restaurant and eatery.
Social media Integration & in-app chat Listening to your customers is as much as important as acknowledging their requests. The app helps users to rate separately about the food, about the restaurant or diner or cafeteria they have ordered the food from, about the delivery executive, and also about the app. Better Quality service starts from listening to your customers and the app paves the path for a better quality experience and service.
Multiple Delivery Address for an account The purpose of a Food Delivery App like Uber Eats is to assist users to order from anywhere. To ensure that, apps support multiple address delivery within the locality. We support users to place orders for office, friends, and family, or even for themselves!
Restaurant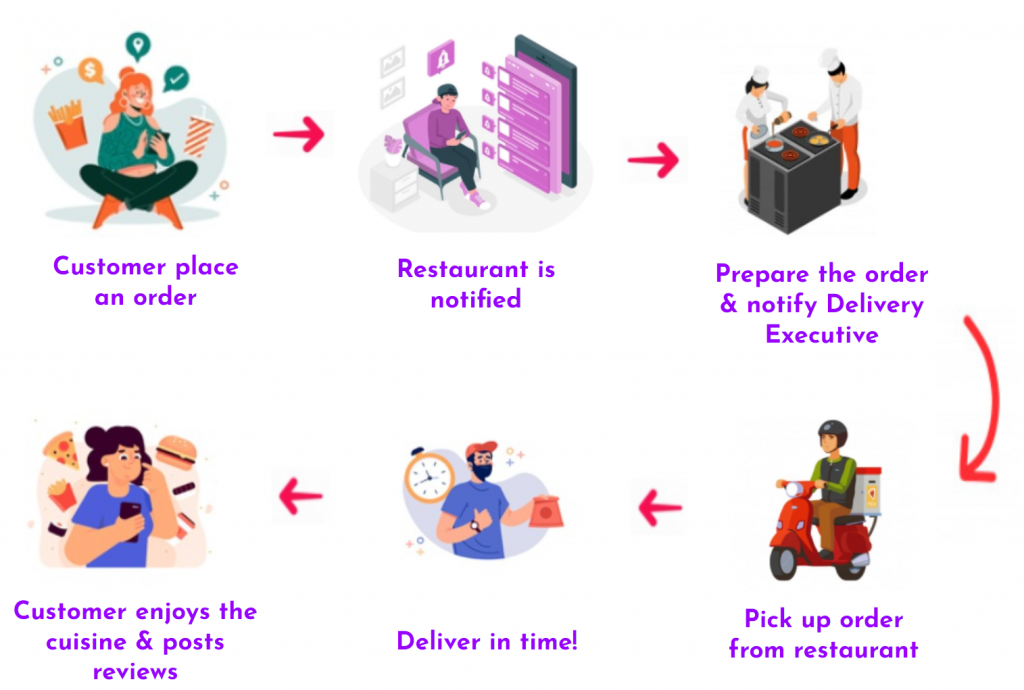 Restaurants and eateries business is fast-growing and expanding, helping foodies explore different cuisines. Food delivery apps like Uber Eats are at the center of the current trend in taking the new restaurants, diners, street foods, and eateries to the doorstep of the foodies.
Manage your business on your smartphone!
The restaurant user app is where the restaurant owners prepare their menu, add it to the app, and receive orders. Like customers, restaurant owners do share basic features like:
Login
General Settings
Profile Management
Order Management
Delivery Management
Table Reservation
Secured Multiple Payment Integration
GPS tracking
Check Customer Ratings & Reviews
Push Notifications
In-app chat services to provide 24×7 customer support
Social media interactions to promote their business and cuisines
The basic features are packed along with better UI/UX, AI-backed smart search, multiple categories & filters, user-friendly smart workflow, and easy maintenance of reports and orders.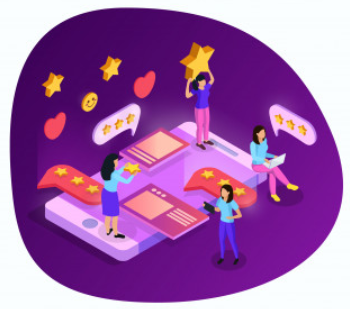 Like Uber Eats, every food delivery app makes sure the restaurant runs a smooth business through their app, for, the success of the app lies with the restaurants being customer-friendly and delivering orders in time.
Our advanced pool of tech includes features like :
Menu Management Even for Uber Eats to be successful, the primary reason for their success and reach is how they presented the restaurant's menu. "Letting customers know what they are ordering."Allowing restaurants to manage their day-to-day menu with clear, attractive, and quality images, updating the list every time there's a new dish, mention the day's special, and the minimum order that can be placed for a dish, to sum up, allowing the restaurant owners to manage their business in one place.
Pricing Management Running a restaurant requires managing of prices of cuisines. Special days require special deals and price changes. Creating new discounts for different occasions, special offers and deals for promotions, personalized rewards, and tokens to customers, managing all prices and details is easy with our food delivery app.
Reports Management Manage orders, cancellations, deliveries, and payment details, error-free. The reports supported by digital invoice assists restaurant owners to monitor expenses incurred.
Promotions & Deals Online presence in Food Delivery Apps like Uber Eats also means free and cheap marketing. As a decent and user-friendly platform, to assist you in reaching your target audience, the food delivery apps take you to your customers and let you promote your current and upcoming deals, discounts, and offers. An easier, convenient, and better way to reach customers in your delivery range.
Delivery Executive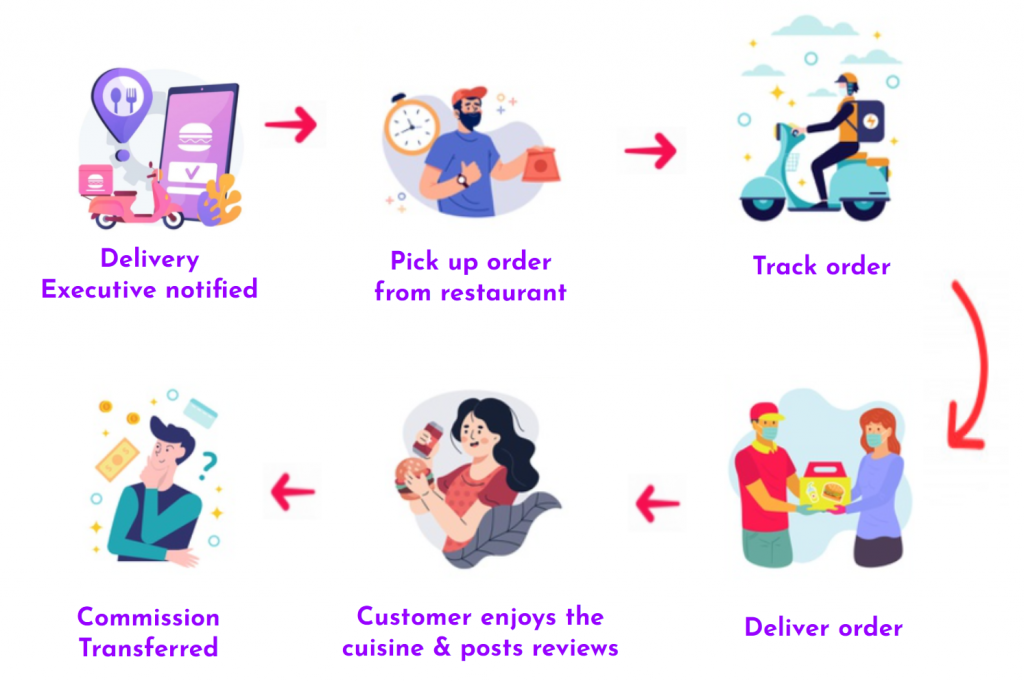 Delivery executives are the "indispensable" bridge in the entire business. Once an order is placed and the restaurant starts preparing for the order, a delivery executive in the vicinity is notified of the order and the restaurant. He/she picks up the order from the restaurant and makes sure the order is delivered to the customer within the time.
Though the process might sound simpler in words, the entire process requires a seamless workflow to make sure the flow is maintained. The basic features of a Delivery Executive app include:
Order Management
Profile Management
Delivery History
Geolocation & GPS Tracking
Call to customers
Payment
Digital confirmation receipt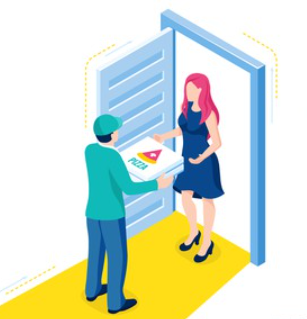 In order to make the process more stress-free, safe, and time-saving, our advanced tech-driven pool of features include :
Availability Toggle Bar Along with the basic order management requirements, a Toggle Bar in the delivery executive's app Dashboard is included, to accept or reject the order pick-up request, conveniently!
Refer a Delivery Executive Options for a Delivery executive to refer another delivery executive who is available nearby.
Speedy Notifications Speedy alerts and notifications on the new order. The executives can receive notifications anytime as the app will be running in the background, making sure he/she doesn't miss any requests for delivery.
Route Optimization The Delivery Executives will be provided with the best route optimization option towards the delivery address helping them drive safely, and deliver earlier.
Status Toggle Bar The Delivery Executives will be able to update their availability with a toggle bar.
Reports & Analytics Earnings report for the day and all the past earnings report to help them stay on track with their commissions received and earnings for the day.
Owner / Admin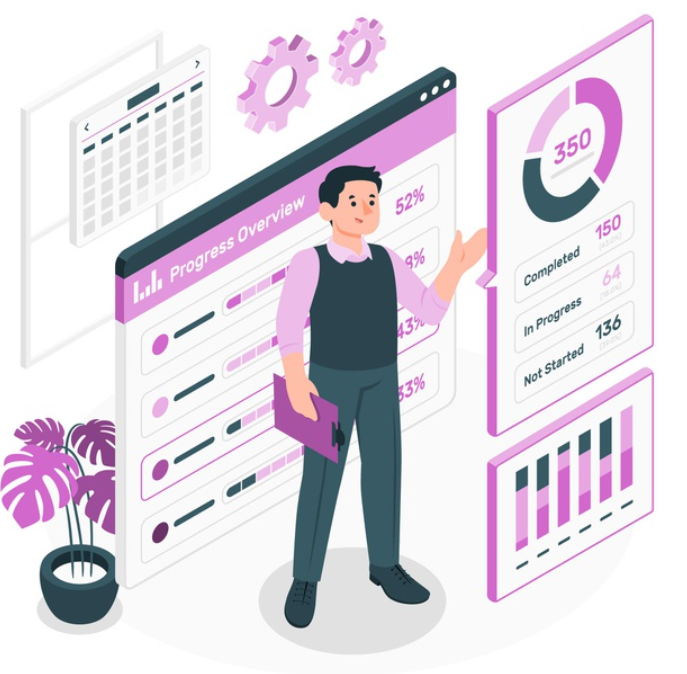 Channelizing the entire workflow seamlessly requires a tech-driven background, powerful enough to meet the requirements and update as per the expectations. To run the entire business smoothly, in the highly competitive world, we always have to look only for the best solutions available in the market.
The basic features of our Admin app include:
Restaurant Management Manage the restaurants, diners, cafeterias, and bars signed with the app. Adding, removing, updating, activating/ disabling restaurants from the app is now easier.
Delivery Executives Management Managing all the delivery executives based on locality and availability is easier now. Staying on track with delivery executives and their performance is a must for customer retention.
Category Management Organize based on place and cuisines to optimize business and app performance. Categorizing based on places like restaurants, bars, cafeterias, and diners, or based on cuisines like vegan, non-vegan, drinks, and alcohol helps in managing and organizing pricing details and performance monitoring.
Payment Management Set range and manage the limit for restaurant owners to set commissions and pricing and manage the permission levels from the Admin app.
Instant Updates & Notifications Send instant updates regarding the app and receive real-time notifications on restaurant and delivery executive updates and availability status.
Reports Management Manage paperless, error-free, real-time reports on app's performance and insights to strategize on new opportunities, challenges, and growth.
Performance Monitoring Monitor every restaurant and delivery executive connected to the app, receive real-time performance reports, reviews and ratings, and related information and details required to be noted for better performance and upgrading services.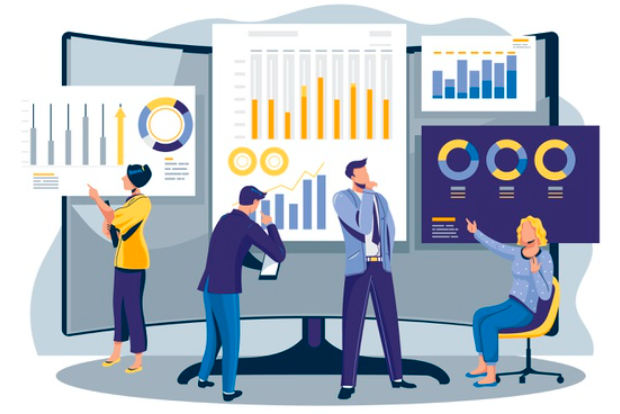 Managing the entire application requires more than the usual and regular tech support. Diving into the recent smart tech features, our Uber Eats clone Food Delivery App is the best you could find at a reasonable price in the market!
Our Advanced Features List
Customizable, end-2-end The app is a clone of Uber Eats, still, supports to be modified, as per your expectations and requirements, with ease!
Scalable App is scalable to help restaurants do business in accordance with the increase in the target audience and users. The app is also scalable to add any number of diners and restaurants.
App Platform Creating an app with one of the best advantages, viz., an app that can be used across multiple platforms. The app ensures prominent performance in platforms like Android, iOS, and Windows.
Multilingual Support Take your business global and app's here to make it easy! The best way to stay local even while doing business globally is by being multilingual!
Contactless Delivery Adhering to the COVID safety measures, the app ensures the ordered food is delivered without any contact.
Easy Registration Restaurant or users, unlimited registration along with speedy, comfortable, and secured registration supporting users to register with the food delivery app via social media accounts or phone number or email address.
Real-time Tracking Both, the restaurant and the customer can track the status of the order. A live location of the order can be viewed by the restaurant and the customer.
Digital Invoice Managing a paperless and at the same time, contactless invoice statement. Saving invoiced digitally also ensures a safe backup
Instant Notifications Irrespective of the size of the business, customer retention is possible by staying responsive to customers when they require your service. The app ensures restaurants respond with Instant Notifications by showering updates on orders, deals, and discounts. The app supports all forms of notifications.
Interactive Reviews & Ratings Let the users enjoy the freedom of sharing their experience with the app and their favorite restaurant they order food. Images, video uploads, star ratings, and words, to let the users pour their reviews.
Social Media Integration & Interactions Infused with the most frequented social media sites, the app allows users to add their experience with a restaurant in images and reviews and share it with social media sites like Facebook, Instagram, etc.
How our app will empower customers?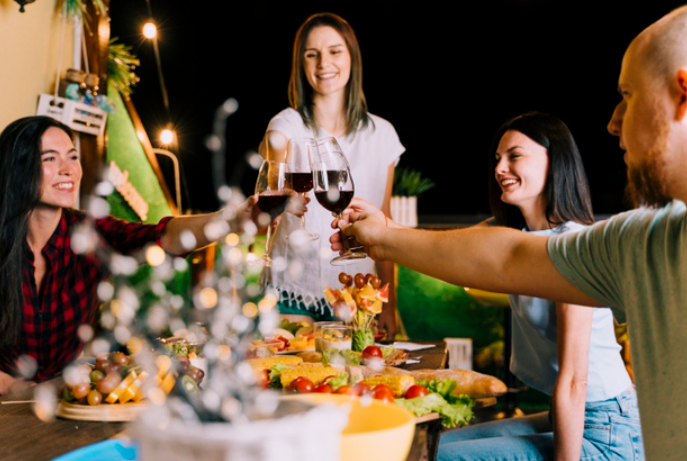 Ordering food on their phone and getting it delivered to where they are, saves time in a busy and packed schedule!
Advanced apps are filled with options where the customer can personalize the food he/she orders. As in, requesting for more spiciness or less salt or mention "no peanuts", as per their health conditions and taste requirements. Personalized preferences increase a better customer experience!
Available 24×7, food delivery apps are the only flexible option to get food at any time.
They can enjoy their dish from anywhere in few clicks!
Offering treats to colleagues or ordering food during a meeting in the office is easier and simpler now!
Convenient for diners to not wait at the restaurant table in today's busy and pressed lifestyle! Better Customer Experience!
Instant notifications favor users to be aware of deals and discounts from their favorite restaurant or diner or cafe!
The customers have a wide range of options to choose from and enjoy dishes from multiple restaurants at a time! Exploring menus!
A comfortable way to order and enjoy good food, without going out!
Placing instant group orders for unexpected guest visits or parties is easy now!
The customers have a better choice to choose and taste from different restaurants in their city!
Customers can book a table for lunch or dinner in their favorite restaurant, on the go!
How our app empowers Restaurants & Diners?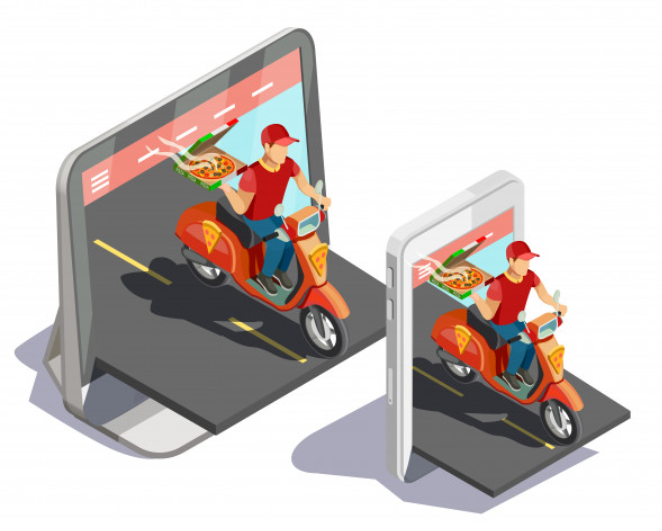 When people can order food from their favorite restaurant faster, easier, and at their convenience, they tend to come back again as they are aware that the restaurant meets their expectations. Food Delivery Apps encourages customer retention and new customers!
Automated flow, ease the process of managing every single move.
Add more revenue
Increased customer retention
Smoother customer interactions
More orders with reduced errors
Easy grasping of Target audience & their expectations
Big market reach, at a cheaper price!
Increase in conversion rate
Run business & stay safely active even during a pandemic
A steady increase in customers, and business.
Easy integration into the market with powerful marketing at a cheaper price in a third-party platform!
Build a brand at a cheaper price!
Increased Marketing Opportunities
Data-driven strategies to run an effective business!
Stay just "one-click "away from their target diners!
Efficient Order Management
Real-time monitoring of the entire business
Real-time monitoring of expenses
In fact, COVID has propelled the need and demand for food delivery apps as the apps assured many restaurants, diners, and cafeterias to be crisis-proof.
How our app empowers your business?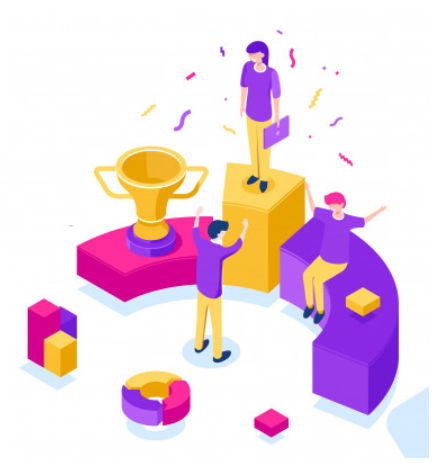 In the Digital Era, where every aspect of human life has turned digital, owning a Food Delivery App is a pro.
Food Delivery Apps, in this modern and fast-running world, are the easiest, comfortable, popular, and convenient option to enjoy a cuisine or a healthy dinner after an exhausting day's work or for an unexpected weekend party time with friends at home.
Owning a Food Delivery App like Uber Eats, Grubhub, or Food Panda, in this digital world is indeed a real business paving a path for success and growth in every step forward.
US Food Delivery Apps made 26.5 Billion USD revenue in 2020.
60% of restaurant owners have agreed that selling through Food Delivery Apps has increased their revenue.
Selling online spreads the brand of the restaurant and people who order online most likely visit the restaurant.
Weekends see an increase in 74% of orders than weekdays.
During COVID-19, 51% of Americans felt comfortable ordering delivery rather than visiting a restaurant or preparing a meal.
Revenue of the Online Food Delivery App sector is projected to reach 28,486 Million USD in 2021.
Food Delivery App revenue growth by segment in the USA is expected to grow by 7.4% in 2021.
In global comparison, most revenue is expected to be generated in China, with 56,936 Million USD in 2021.
Food Delivery App revenue growth by segment in China is expected to grow by 10.5 % in 2021.
Source: https://www.statista.com/outlook/dmo/eservices/online-food-delivery/united-states
With the Food Delivery App sector seeing growth in developed and developing countries, as an entrepreneur, owning a Food Delivery App like Uber Eats is "THE" smartest decision towards growth and profit.
Project Estimation – Time & Pricing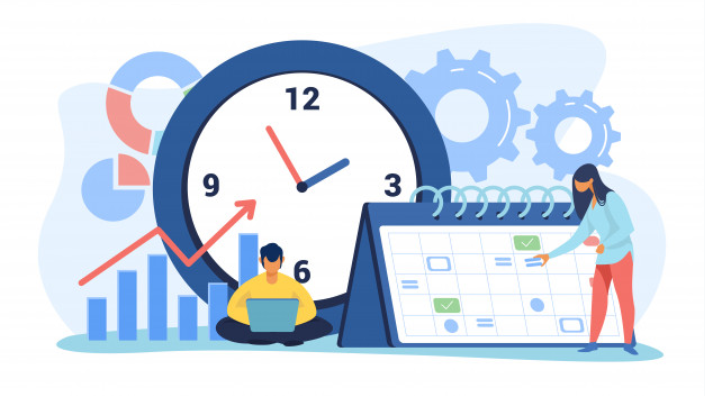 App development business runs on 2 major factors :
Owning a food delivery app? You're already a successful businessman!
How much does it cost to build an Uber Eats-like app?
With COVID restrictions, safety concerns, and busy life, gone are the days of visiting restaurants and waiting for the order. Food delivery apps came in to adjust with the necessary changes, conveniently! It's high time you uplift your business for your benefits!
Our pre-designed Uber Eats-like app is all ready to assist you to start your business or modernize your business right away and impress the users with advanced and utmost cool features!

Are you a businessman looking for options to scale your existing Food Delivery App, to prepare your business for the current and the future with "what's next?" Simple!

Are you an entrepreneur looking for an opportunity to have the app built just like how you dream it to be?

The time and cost of developing an app are based on :

Resource Availability
App size
App Platform(s)
App Features & Complexities
App Design UI/UX
User Securities & Privacy Policies
Irrespective of the complexities and challenges, we are always ready to help you provide the BEST solution for your business.
Would you like to know in brief about the Price Quotation for your app?

Wrap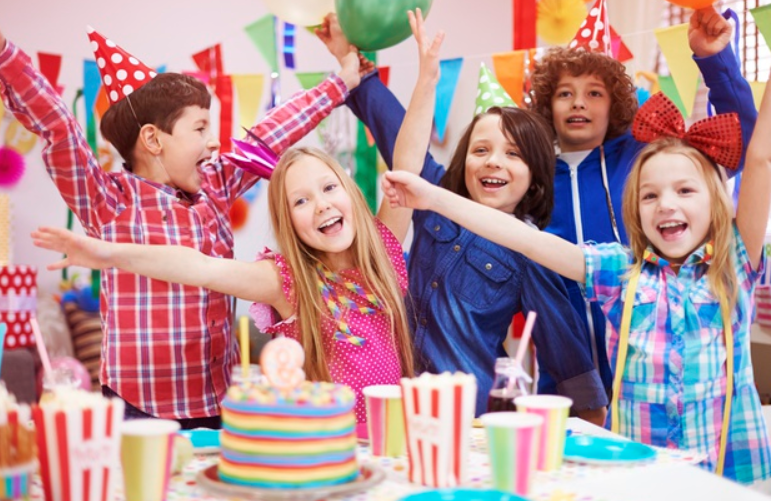 Have any unique way of food delivery app ideas? Like to discuss with our experts to develop your app and stay ahead among the giants?

Let us help you develop the most amazing and unique food delivery app and assist you in building a successful business!
Ascent24 Technologies, with vast experience in developing trending apps, with a team of experts skilled in developing food delivery apps has always satisfied clients by developing apps that meet their estimation and expectations! We assure to go forward as the same!
Visit us to know more at : https://www.ascent24.io/