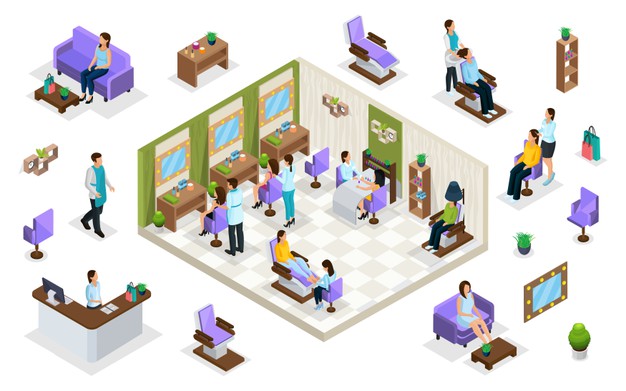 Salon Software & App: How to develop one for your business?
The Salon and Spa Industry is vast!
Salon, Spa, Beauty Parlor, Tattoo Parlor, you name it, Salon industry is robust with increased revenue and positive outcome!
With personal care and beauty gaining more importance among people, the Salon & Spa industry is growing and glowing with innumerable services like skincare, haircare, hairdressing, color & cosmetics, manicure, sun care, spa, and many more.
Seamless managing of Inventory & Appointments!
In the highly competitive world, positioning yourself as the "Best" in the services you provide and be successful needs the baby step: "Keep your customers be informed."
As per Statista, the global revenue of the Salon and Spa market was 128.59 billion US dollars in 2017 and is expected to be 190.81 billion US dollars in 2024.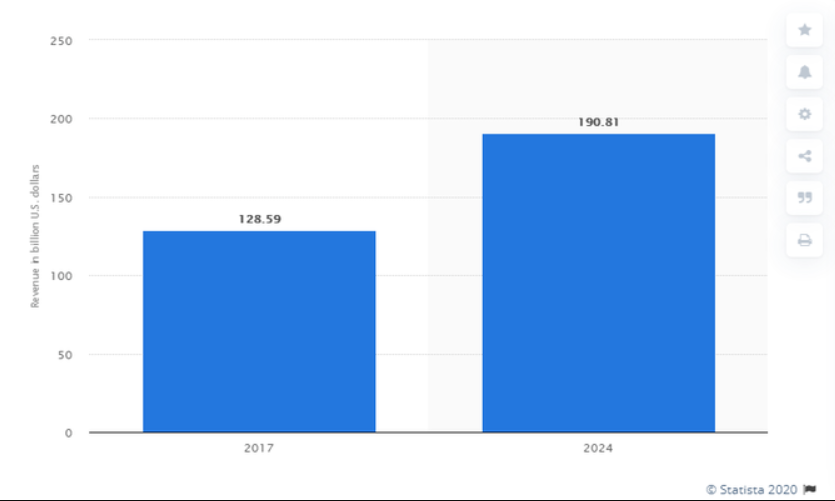 Opening a Salon & Spa and positioning yourself as the best in what you do starts with creating a more specialized marketing plan and taking your business to your customers, in a way that eases them. Running an effective business that supports you with easy customer retention and customer attraction, requires only one step forward!
To succeed in the business and be successful, you need to be take your business to next level. Always forward!
What we provide?
Our Salon & Spa Management Software is the most powerful software you could ever dream of to manage your business without any stress!
Suitable for businesses of all sizes.
Enriched with a diversified range of functions.
Supports Multi-language
Supports Multi- currency payment.
End-to-end business process, all-in-one!
Most Affordable Software & App to increase revenue and retain clients!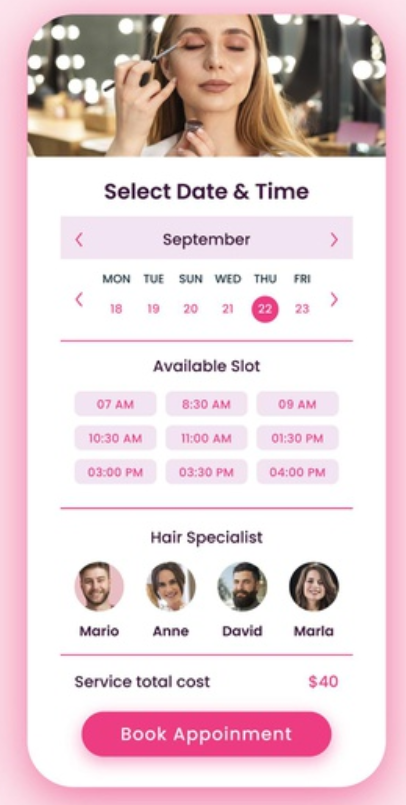 Online Appointment Booking
The App and website help you open your business 24×7 for your clients and new customers, and increase appointments. An easy and flexible way to manage appointments – Scheduling, service mapping, postponement, cancellation, and above all, easy to track the status of appointments and staff availability!
The fully customizable app and website which supports off-hours bookings can be fully integrated with social media sites, to make sure, you take your Salon business where customers can find you! Showing available or open slots to clients helps with crowd management for the time frame especially with COVID precautions, and also supports time management.
Membership & Package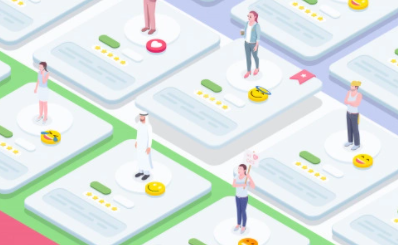 The app and website supported with admin login assist you in keeping track of membership packages, pricing, loyalty, and deals, to integrate alongside appointment aptly. Managing pre-paid details, deals details, and wallets and staying updated with all prices and offers were never this easy!
Giving clients access to the membership along with the whole beneficial package of personalized deals, loyalty cards, and discounts helps in customer retention. Customer retention helps in increased ROI and business growth, and, in turn, paves the path for new clients through word-of-mouth reviews from the clients.
Client Management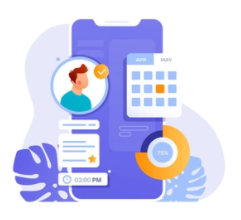 Managing new clients and tracking regular clients' visits, appointments, cancellations, postpones client history, staff service mapping and reviews, all-in-one-place. Easy retrieval of history of visits and helps in managing membership and VIP clients are seamless processes with our software! No more waiting and long queues!
Staff Management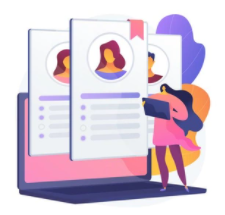 Staff Management is all needed for effective business progress. Client service mapping, staff performance, payroll, attendance, incentives and leaves, and client reviews, the software empowers you to manage staff and run your Salon business effectively, from anywhere, at any time.
Effective Staff Management through managing performance reports and KPI Monitoring helps in increasing productivity over time.
Inventory Management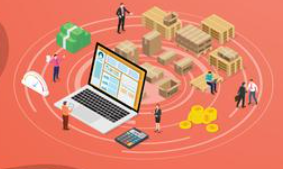 Managing stocks and tracking the status of inventory and pre-ordering them assist you in running a seamless business, like a well-oiled machine. This helps with running a stress-free and at the same time, customer-friendly business.
Inventory Management of our software supports you in managing the inventory of all POS (Point of Sale), from anywhere and on the go!
Outlet Management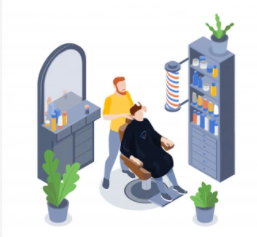 Cost-effective management of the business of all locations. Maintaining and being informed of proceedings of every POS with ease was never this easy! You can trust us!
Take care of all your outlets online! Keep track of proceedings and manage your business from anywhere, even, on the go. Managing your outlets in multiple locations and updating strategies as per requirements and neighborhoods of all your outlets helps you to focus only on strategies to run a growing business. This helps in keeping in pace with the different levels of business, with error-free achieved paperless reports, all-in-one with our software and helps you meet an unexpected level of staff and customer satisfaction!
Multiple Payment Integration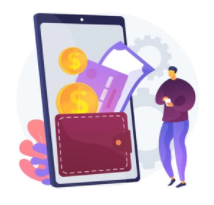 Multiple, easy, quick, and seamless payments are done online! The Salon app and website support all forms of payment and are customizable based on location. Secured yet customizable by you with backup to support all transactions and reports on payments to our cloud server, we are fully aware of your expectations!
Cards, Wallets, Bank transfers, mobile payments, cryptocurrencies, prepaid cards alongside deals and discounts details, at international level, the software supports payments of all form!
Appointment Reminders & Notifications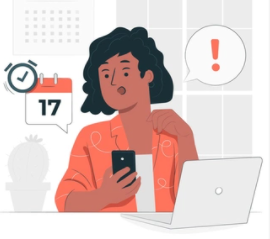 Automated reminder notifications to customers on their appointments, current deals, upcoming offers, and pending payments, etc. to ensure a smooth flow of business. Preventing no-shows ensures customer retention and customer loyalty.
Our in-app feature ensures sending reminders and notifications to customers, staff, and admins regarding upcoming schedules and real-time updates on the business.
Ratings & Reviews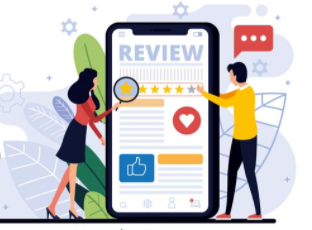 Tracking staff performance and how satisfied your customers are the must know and be updated on, every single day, to achieve greater customer satisfaction. Keeping track of customer reviews and ratings helps in improved operations and staff performance and in turn, business growth! This also helps in retaining more clients!
Our modern software supports the submission of all forms of reviews from customers including videos and quality images, linked to Facebook and other social media sites.
What we provide? For Admins
Grow Your Salon business "Smartly"!
Cloud Data Storage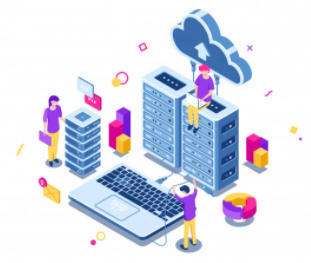 Data loss is a major issue that could even ruin your business! Data storage along with backup also means "secured" storage!
Our Salon software ensures a centralized cloud data storage management with real-time backup, assisting you to support immediate recovery on the cloud. Fully automatic, secured, real-time cloud storage and "one-click" recovery to ensure smooth and seamless business continuation!
Multiple Integrations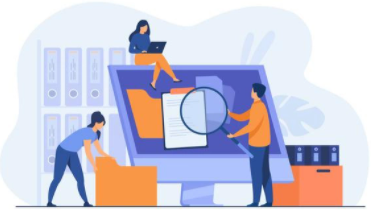 Our software is the best of all salon software with integration of several other features like attendance sheet, accounting software, Facebook, other social media sites, and many more as per your request, which helps you run the business effectively.
Running your business with all-in-one integrations, in our software assists you in gathering vital information and key performances, error-free and real-time, leading to long-term growth.
Role Management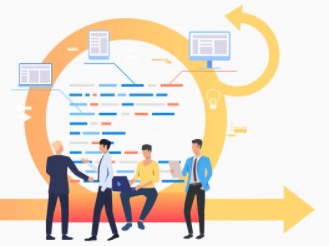 What better way to run your Salon business efficiently by assigning tasks to every staff and keeping track of the progress and process?
This helps in understanding the contribution of the staff and at the same time, in running an effective business. Assigning roles and permissions to admins, to access the B2B apps and software also ensures multi-level sharing of tasks and management.
Coupons Management & Marketing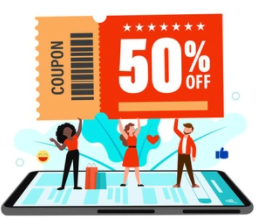 Irrespective of business and industry, owners love to cherish their relationship with customers through coupons, offers, and deals. Rewarding customers in a wider range based on festivals, occasions, and anniversaries and managing the detail of every different coupon, customers who use the coupon, and the detailed analytics of the sales of coupons in a smart way, error-free, our software is always there for you! Leave the time-consuming tagging to our software and enjoy your success!
Personalized Email marketing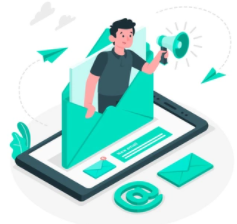 What better way to improve customer retention than gifting them and show them how special they are, on their special days?
Birthdays, Anniversaries, membership plans, sending greetings, and personalized discounts and deals with email marketing is a smart and great way to retain customers and generate higher revenue.
Send personalized email to customers based on their history of visits and interests with your Salon and Spa. Keeping customers updated on what they like from you helps them enjoy the benefits of meeting customer expectations, and you, to enjoy the fruits of customer retention!
Reports & Analytics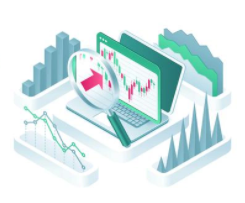 Real-time, error-free data is updated to the cloud along with a backup. Customer reviews, staff performance, staff attendance, day's occupancy, day's productivity, POS's performance, Staff payroll, Sales report, Profit or loss reports, petty cash, and more -Manage your business in reports.
Multilanguage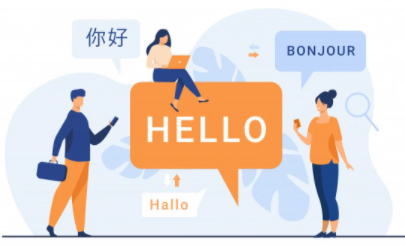 Our app and software support Multilanguage, to make it easy for the customers, staff, and for business owners. This makes it easier for the owner to understand their business, its progress, and process in the language they feel comfortable with. Also, ensures customer retention and increased new customers.
Multicurrency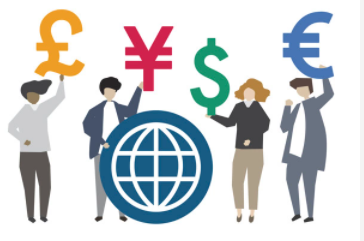 Expand your Salon & Spa business globally and have our app and software to ensure an effective and customer-friendly business by doing business in the local currency.
Our app and software supports multicurrency payments and assists you in managing the business, financial reports, and profit reports in your preferred currency. Switch to location-based currency and enjoy the benefits of customer retention and a new increase in customers.
What you get?
Optimize business and much more!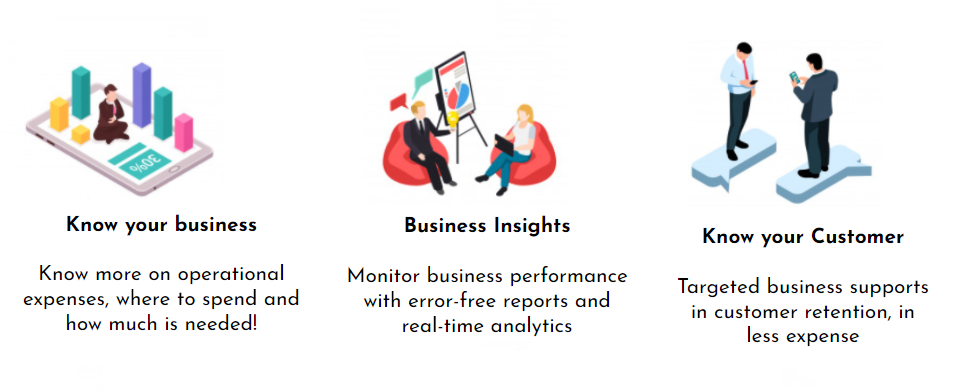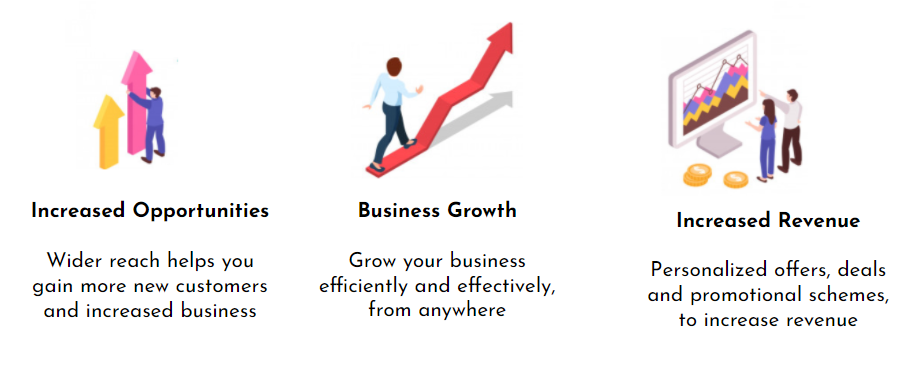 Timeline & Pricing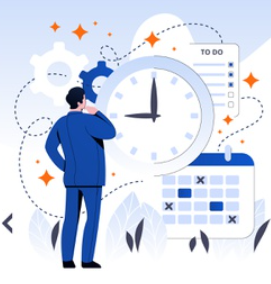 All-in-one, end-to-end Salon Business Management!
Developing a Salon & Spa Management Software and App :
1.Our pre-designed app (iOS and Android) and software enriched with cool "KEY" features could assist you to own a digital platform for your business in a day or two!
Book a Demo with us!

2. Are you looking for a way to develop an app and software for your business, in the way you prefer it? Let us assist you in developing one!

Ascent24 Technologies is experienced in developing apps and building software from the base, enriching it with recent technologies, cool KEY features and of all, empower it with your strategies and opinions.
Pricing and timeline of app and software development vary with requirements: New, Modernization, or partial upgrade of the existing platform

Ascent24 Technologies, experienced in app development and software building assures you to make sure to bring your app and software alive as per your need and be transparent in the whole process.
How our app empowers your business?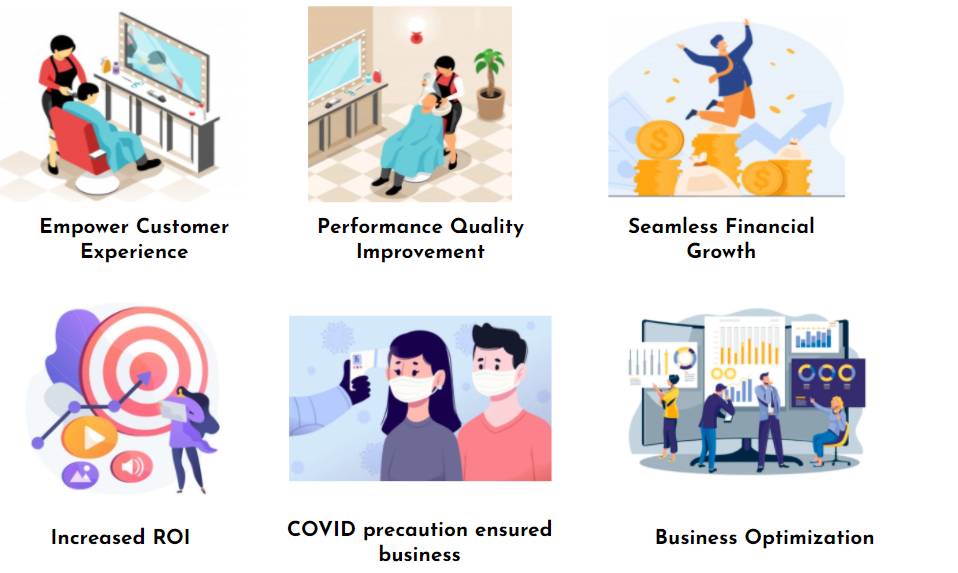 Salon Management made easy! Everything you need to grow your business!
Wrap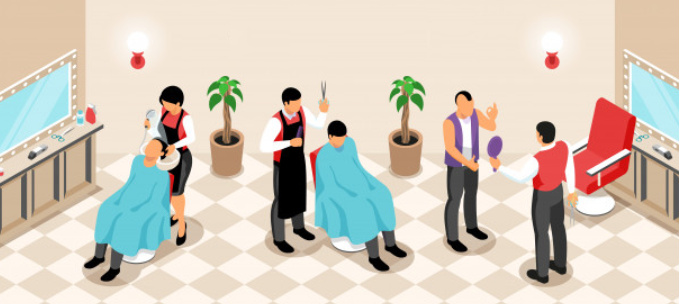 With the right app and software management, running your business with multiple outlets effectively is not a herculean task.
Selecting the right features set and APIs for app and software is really important to define your business.
Ascent24 Technologies, expertise in developing apps for different industries, is well aware of the Salon and spa industry and the must-required catalogue of features for salon booking and salon business running.
We are determined to provide transparent and best-in-the market digital platform for your Salon and Spa business.
Follow us, in our social media pages to know more about our products.
Reach us to know more about us.