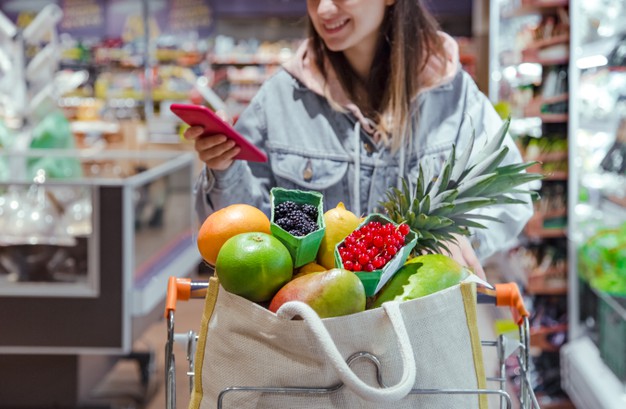 "Grocery Shopping and Delivery App." How to own one like Walmart?
Grocery Shopping & Delivery App
Sometimes, I wonder, 'Is there anything we cannot buy online?'

The success of giants like Walmart, Amazon, Alibaba, and many more, internationally, changed the way people do shopping. Mobile apps and websites paved the path for many to start a business with minimal resources and sell globally. Buyers, shopping online, expect the process and progress to be simple, speedy, easy, and engaging and eCommerce retailers have got that customer-centric point and made it happen!
Technology is like a library filled with storybooks full of real-life fantasies, growth, and success. There are stories in bits and bytes, once were impossible to think, are made possible. All thanks to the knowledge and exploration technology assisted us with.
And we are here to discuss the fascinating story of the Walmart Grocery Delivery App!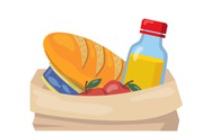 On-demand needs are being taken care of by apps with the power invested in them. This is letting us live a more convenient life where we can focus more on other important works and save time, as we get the necessities delivered to our doorstep, in good quality.
All thanks to Instacart, Walmart, Amazon, and many more grocery delivery apps, gone are the days where buyers line up in stores and shop for hours. Now, because of them, buyers are able to buy groceries from multiple stores, and the best part, by comparing prices!

Grocery Delivery apps
Grocery Delivery apps are online portals that facilitate customers to purchase their groceries online, comfortably, at any time, using mobile apps. No more waiting in long queues for billing! No more boring surfing of the whole supermarket for a list of few groceries! Fresh, and quality grocery shopping, now made easy, at better prices, in a few clicks! You can have your fresh groceries delivered to your doorstep!

So, if you are an entrepreneur owning a physical supermarket in your locality and are looking for an easier and shorter way to reach your customers through grocery delivery apps, by adding an online grocery delivery app to your wings, trust us, "Online Grocery Delivery App" is the best feather on your wings! And we are here to modernize or strengthen that new feather with our expertise.
If you are a budding entrepreneur, entering into the business world with an "Online Delivery App", trying to offer groceries from multiple grocery stores in your region, again, we are your perfect technology partner!
Why to launch an Online Grocery Delivery App?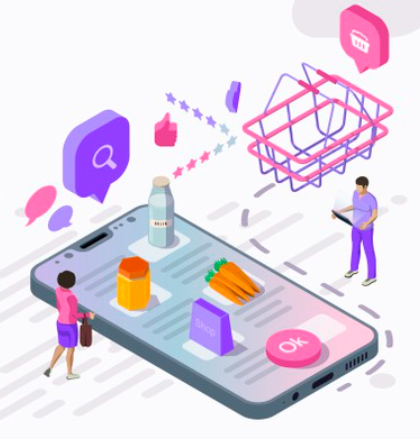 Owning an app, to be specific, a "Grocery Shopping & Delivery App" for your supermarket physical store, increases your sales and customer circle more than the usual.
Coronavirus breakdown and lockdown drove many local grocery shops to vote for home delivery and thus, online grocery delivery apps have seen rapid and unexpected growth and focus.
Lockdown has globally let people know the importance of online shopping and, in particular, grocery delivery. Digitization of grocery delivery has helped stores with customer retention and run their business successfully during the lockdown.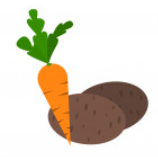 Why Walmart Grocery App?
Walmart, a US-based multinational retail corporation, is a common name in the retail industry, globally. What makes it so special? When grocery delivery started growing in a steady but rapid phase, Walmart too entered the race and launched its Walmart Grocery Delivery Service App, expanding its business among the young and new. With its extensive network of customers and sellers, Walmart once again proved that they are not wasting any opportunity to satisfy their customers!
Walmart, itself is a giant filled with experience to start a business library. And we cannot afford to miss a story from the legend on the Grocery Delivery App!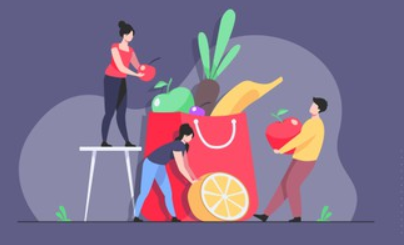 Why does Walmart Grocery App's business model work?
Walmart is a common name when it comes to buying household goods, clothes, toys, groceries, and many more for decades. It's amazing and equally mysterious how they can offer every single product available in the market!
But that alone could not be the reason, right?
According to Statistica, Instacart, a leader in online grocery delivery was available to 85% of households in the United States and to 70% of households in Canada.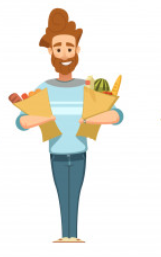 Yes! That's how competitive the online grocery delivery market was during the coronavirus outbreak in 2020.
But, according to an analysis from the app intelligence firm, App Annie, surpassing all those challenges and competitions in online shopping, surpassing Amazon by 20%, Walmart took the #1 spot, with Walmart Grocery app, recording all-time high downloads.
This shows the fame, respect, and trust Walmart has achieved through its customer services and also the power of customer retention they have earned.
Build your Grocery Shopping & Delivery App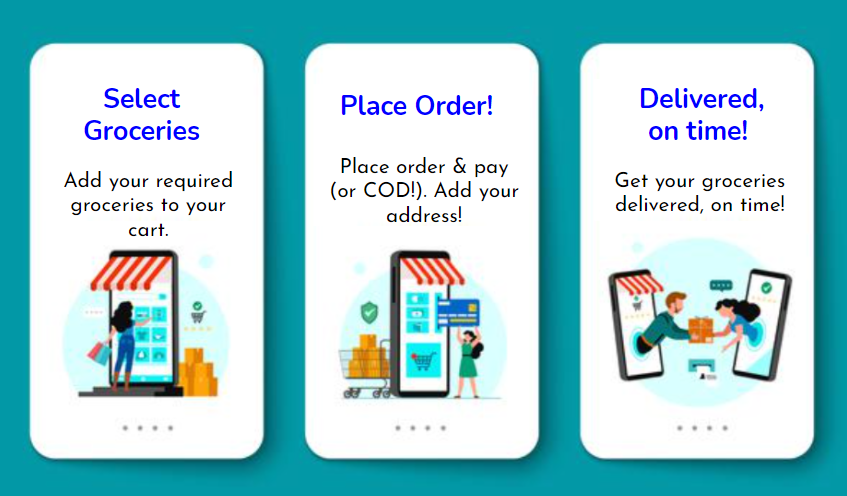 Why to develop your own app from core?
Before detailing what and how we offer, it's important for you, as a business owner, to know why you need an app developed from the core.
App or website, selling online helps you sell more.
Apps help you reach more customers.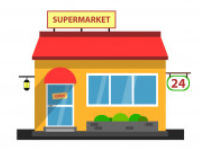 Developing apps from the core helps you develop your app in the way you would like your customers to be reminded of your brand.
Apps and websites help you own your valuable customer data!
Owning an app helps you build brand loyalty
Owing an app or website for your grocery business encourages customers to return to your physical supermarket or store.
Owning an online grocery app or website helps in customer retention.
No extra marketing and branding expenses required. You can do them all in your online grocery app and website.
Grocery Apps and websites help you track progress and performance.
Your business is in your hands!
What do we offer?
We offer everything you need to run your grocery delivery app, efficient and effective like Walmart!
Online Grocery Shopping and Delivery App is an opportunity to succeed as an individual and also as a team. We, Ascent24 Technologies, are experts in developing apps which suit both the portfolio.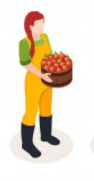 A Grocery Delivery App, exclusively, for you to sell only the groceries and other products you sell in your physical supermarket or store.
A Grocery Delivery App started in collaboration with other available grocery stores in your region, and opt for a joint-delivery.
Irrespective of your choice of doing business in developing a Grocery Delivery App, we are here with our expertise in technology to assist you.
Which app suits you business model, BEST? Let us know!
Customer Shopping App
"Better Shopping Experience"
Is there anything else you wish to provide to your customer?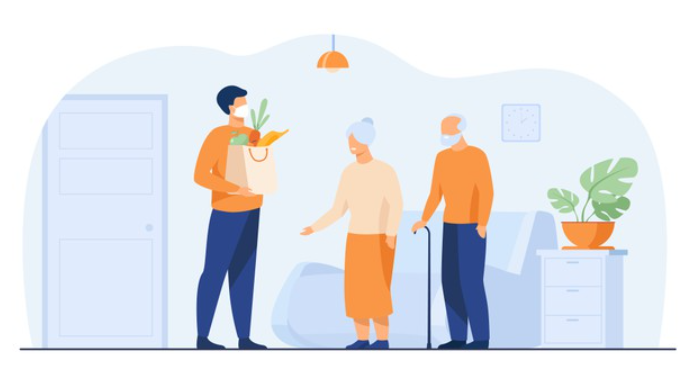 Our Grocery Delivery App, like Walmart, makes sure to showcase what you are selling. With our expertise in developing projects for eCommerce apps of various businesses, aware of the pain points of both the customers and the sellers, we make sure our grocery delivery app supports both the sellers and buyers, to have a better shopping experience, extensively!
Modern UI/UX – What use is an app if it's not going to be user friendly? Our grocery delivery app is filled with a simple, attractive, and design-driven User Interface for a better user experience, end-to-end!
Dashboard – Aimed to assist customers with useful, important, and most-needed content like offers, banners, upcoming deals, recent purchases, views, and frequent purchases.
Search, Filter & Categories – Superfast search engine assisting in returning accurate content and recommend similar products with more deals.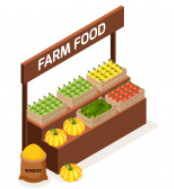 Personalized Settings – Every customer is special and important. And to make sure customers recognize this, we entrust your grocery delivery app with personalized settings like "Your Recommendations, Your Frequents, Your Shopping List, Buy Again List, Your Wishlist, Membership & Subscriptions, etc.
Secured Payment & Easy Checkout – Basic login and general settings alongside simple, seamless, and secured multiple payment gateway integrations to let customers pay as per their convenience.
Multiple & Scheduled Delivery – We understand customer's pain points. Firstly, our app supports customers to schedule the date and time of delivery, as per their convenience. Secondly, our app supports "Multiple Address Delivery", supporting customers to purchase for family and friends!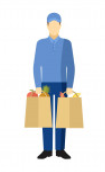 Orders & Tracking – From picking what to buy, payment, tracking orders status, to proof of delivery, from order cancellation to hassle-free return policy, from delivery boy's details and contact number to pick-up time slot, and more, customers get notified of every single step.
Push Notifications – Use push notifications to inform customers about offers, upcoming deals, and new arrivals. Reaching your customers through notifications, to their inbox, promotes your customers to stay updated on your inventory and also, motivates them to visit your physical supermarket if you own one! Customer Retention is never a stressful job!
Reviews, Ratings & Responsive In-app Chat – Succeeding in business and growing to be more customer-friendly involves only one step: Listen to your customers! Our grocery delivery app ensures you stay on track and be connected with your customers. Be it product quality or service, Delivery boy rating or timing, support or help, we make sure you are available for them to listen.

Guest Checkout & Profile – Social Media, Gmail or Phone Number login/sign up, Multiple addresses for delivery, user profile management, and secured data encryption in saving customer details and card details, you name it, we help you have every detail secured! The app also supports guest checkout.
Our customer-centric eCommerce app is a feature enriched app, to boost your business!
For more details on our customer-centric app details, refer to our previous article, "How to build a customer-centric eCommerce App for your store?"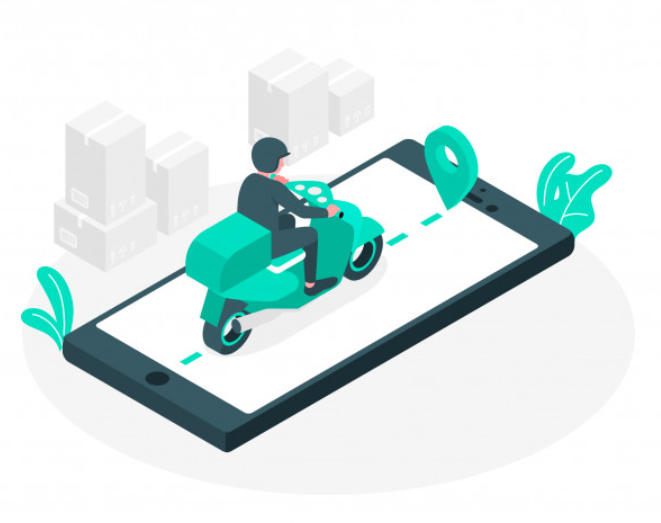 Delivery Team App
Our Grocery Delivery App helps you in doing business professionally, like a Pro!
For your Grocery Delivery App to be successful, your app has to be tech-driven so that your delivery team can be precise and speedy in delivering the orders on time.
UI/UX & Dashboard – A user-friendly and user interactive app helping Delivery boys with hassle-free delivering and picking of orders. Interactive dashboard displaying their performance, earnings, and availability.
Availability – Delivery boys can inform their availability online / offline from the app.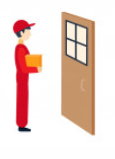 Profile Management – An encrypted profile to save details of the Delivery boy along with documents like Driving License and other required documents.
Speedy Notifications – Delivery boys are informed about their next pickup instantly via the app and message notification, helping in saving time and timely delivery.
Route Optimization – Delivery boys are shared address details along with a map with the shortest routes, to support safe and timely delivery.
Delivery Boy Tracking – Admin can track the location of the delivery boy from their store, along with geo coordinates.
Delivery Status – Delivery boys can update the status of order delivery via the app.
Payment – In the case of COD or mobile wallets, delivery boys can accept payment and enter it into the app before changing the delivery status to "Delivered".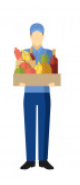 Delivery Proof – Getting digital signatures from the person to whom the order was delivered, adding image proofs in case of wrong delivery, timestamps to acknowledge timely delivery, the app is filled with app forms of delivery proof.
Reports – Delivery boys can track their performance with reports on their earnings and deliveries done, on a daily, or weekly, or monthly basis.
Admin Portal
Manage your business with your smartphone!
The "All-seeing Eye!" to handle all-in-one and run your business, all-as-one. The primary app to boost your sales and run your business fresh and perfect.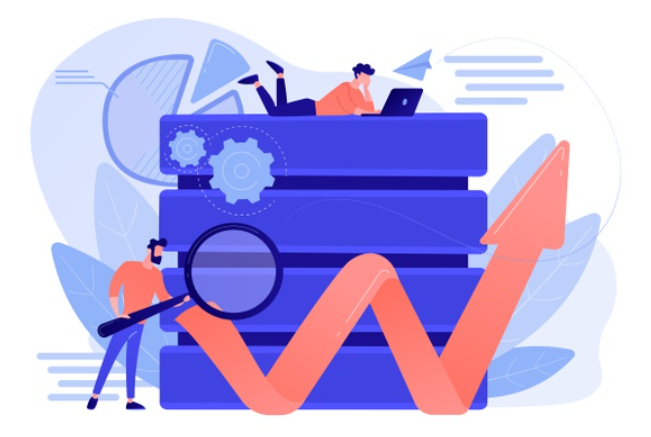 UI/UX & Dashboard – A simple and user-friendly dashboard to track the progress of your business and app. One look at your dashboard and you can work on "What to do next?"
Real-time Tracking – Stay updated on the delivery team, orders, inventory, and customer feedback. What better way to stay connected with your business flow if you can have an app to track every single step of it.

Inventory Management – A simple platform to add, manage, and track the availability status of every product added to the inventory. A 'one-click' action call, to add or remove a product to the inventory or from the display as per the availability.
Branding & Marketing – From creating banners to setting up deals and offers, branding your business is now simple and cheap. Branding your business by notifying customers of upcoming deals and discounts ensures customer retention!
Pricing, Coupons & Discounts – Creating and sharing discounts and coupons to customers increase customer loyalty and in turn, customer retention, and more sales!
Order & Return Management – Managing orders, returns, and cancellations, tracking refunds and return of groceries.
Catalogue Management – Categorize every single process of order delivery and track the progress level in each stage. Categorize and customize inventory, payment gateways, order, delivery team, tracking, delivery status, and availability.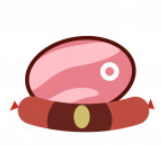 Cloud & Customer Data Management – Be it managing the data of your customers in encrypted form, your app's performance data, and cloud storage, we ensure the safe and secured cloud support to run, upgrade, modernize, and scale your Grocery Delivery App, in the near future.
Data Analytics & Reports – Monitoring every single step of your business workflow is also stored in form of analytics and reports. Managing the daily reports on earnings, deliveries, orders, and delays are the roots to let you know how your business is doing and look for ways on how to improve your business.
Project Timeline & Pricing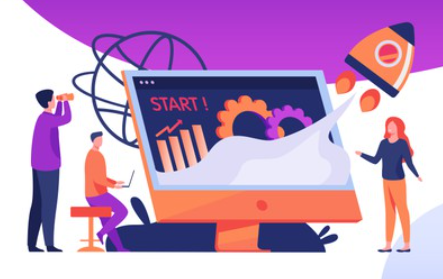 Our pre-designed Grocery Delivery app makes it super simple for you to launch your own grocery delivery app on the app stores (iOS and Android), in a day!

Would you like us to create and build a grocery delivery app enriched with your unique ideas, strategies, and meets your requirements? We will make it easier for you!

A fully customized Grocery Delivery App, exclusively designed in a unique way, just like you wished it to be!

Develop with us or let us modernize your existing grocery delivery app to the recent trend!

How our Grocery Delivery App will empower your business?
With Ascent24 Technologies, developing a grocery shopping and delivery app or website is easier, simpler, and comfortable.
Everything you need from growing your business to running your business using a smartphone, our app is enriched with built-in features to boost your business and grow!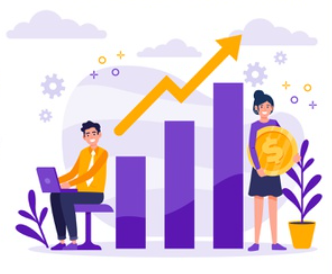 Technology has transformed the way we do business and reach customers. Every single action can be done with your smartphone.
Our Grocery Delivery App for your business is a well-polished product from us which assists you in boosting your business.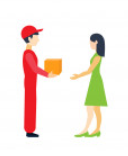 Simple & Superfast Connectivity! Delivery Team's App, Customer's App, Manager Portal all are designed so that the UI/UX is simpler and easier to use. In addition to being user-friendly, the app assures to work better in a lesser net connectivity range, helping delivery boys with timely delivery of orders.
Better Shopping Experience! Our Groceries Delivery App helps you to sell your groceries and products in a user-friendly catalog, in turn, helping your customers to select and make purchases in less time. Better shopping experience supports customer retention!
Wider Audience! Building a strong trust in your customers helps in creating a brand in your locality, in turn, adding more customers to your physical supermarket or store.
Seamless Tracking! Our grocery delivery app assists you in tracking drivers and deliveries.
Categorization! Categorizing products and groceries like arranging groceries on shelves, apps help in easy inventory management and helps in running your business effortlessly.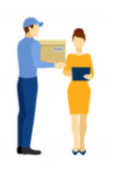 Scalable! If you wish to add more products to your inventory, if you would like to cover nearby localities, our grocery delivery app is all easy and simple to be upgraded and supports unlimited scalability.
Aftercare Services! Ascent24 Technologies ensures to assist you in making sure your app works fresh, smooth, and perfect even after launch. We're there in every single step to ensure the smooth sailing of your grocery delivery app.
Maintenance! We maintain your grocery delivery app and keep track of its performance and quality.
Wrapping
Internet and online shopping have made buying and selling easier and comfortable. Especially with the support of smartphones!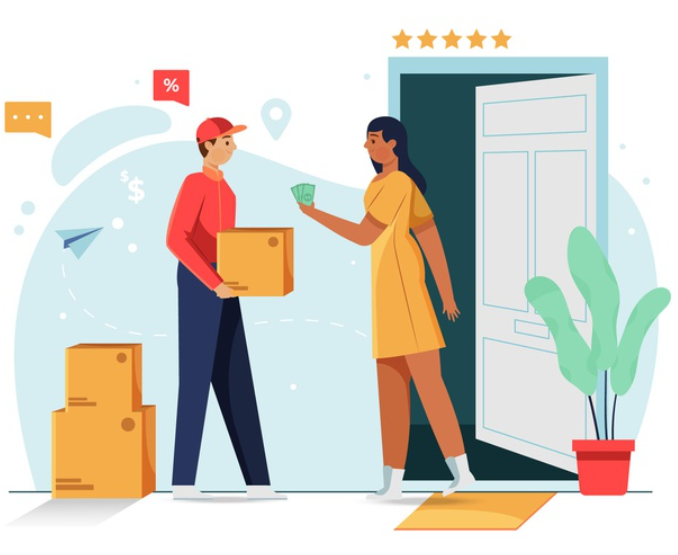 Ascent24 Technologies, your one-stop destination in developing and modernizing online grocery delivery mobile apps and websites, ensures to provide only the best digital solutions to boost your business!
Like to try a demo? Book a consultation with us!


Planning to launch your grocery delivery app with our ready-to-implement app?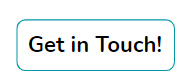 Happy Selling and Happy Delivering!🎇