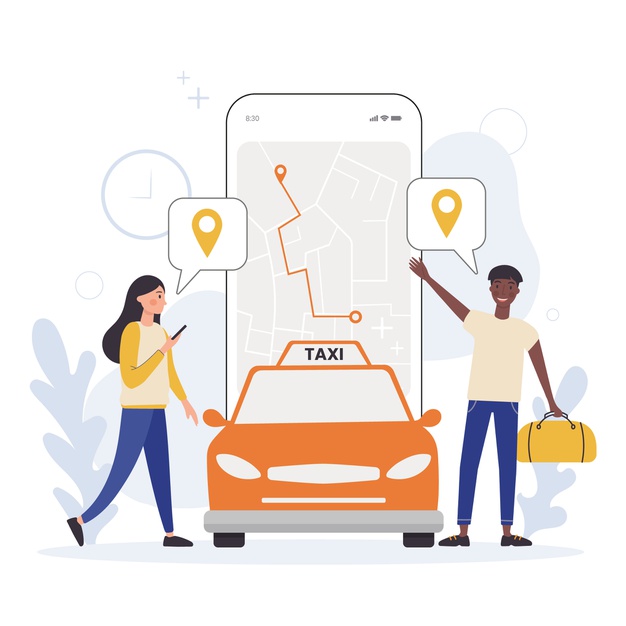 Uber like App: How to own one in less than 5 mins!
UBER
Found in 2009, Uber was ranked as the Second most disruptive company in 2018.
Why Uber?
"I Ubered to work this morning."
When was the last time, a company's name was added, more colloquially, and is followed globally?
What more is needed to define their success?
Uber's success story is not a miracle or "support from Mars". If you look closer at their business model, you will be surprised to know their reason for success, at such a phenomenal rate.
UBER's Business Model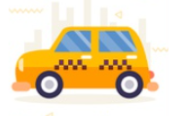 Simplified process, end-to-end.
Security: Transparent details, driver info, and fares.
Reduced risk of uncertainty.
Universally acceptable app format.
Multiple choice on services (car type), at affordable fares!
Convenience: Available anytime, from anywhere!
Understand basic customer needs and make sure they are met.
Customer on top!
Looking for an Uber Clone Mobile App or Website to grow your business?
Is there any industry you would like to focus on by providing Uber services?
Are you looking for "that one" platform which, with high-end and modern tech-features, will improve your business and help you succeed like Uber?
If yes, then you've reached the right destination!
Our futuristic, cutting edge tools and features enriched, best in class solutions equipped, Uber-like app and website, is all you need, to develop an online platform that will help your business to be more user-friendly, smarter, and efficient!
UBER Process Flow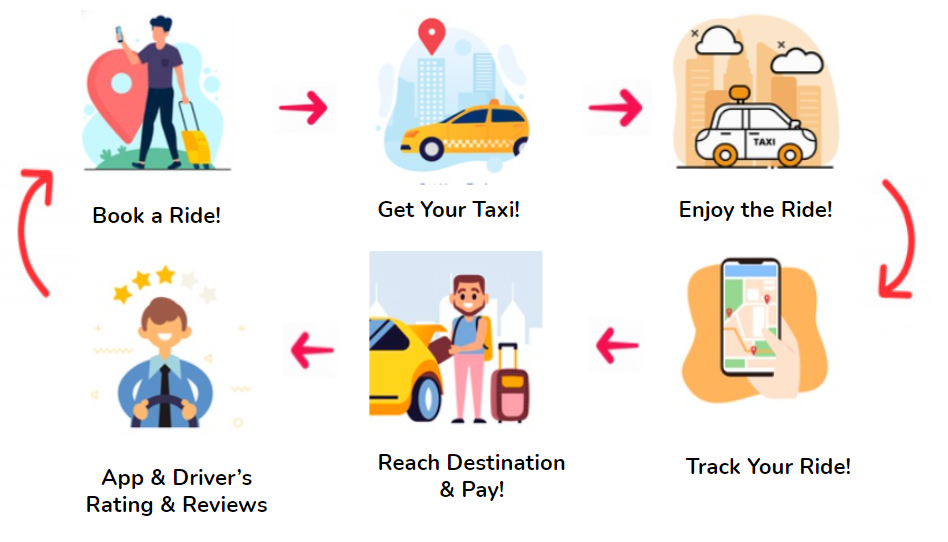 Uber re-defined transport!
To start a business where UBER will be your competitor, you need to start where UBER started.
Know about Uber Technologies Inc.: Their story, business model, success rate, financial status, strategies, and many more that will help you drive your business towards success.
Understand clearly the whole concept of Uber and how they manage their business.
How to help your business succeed in your niche, where giants are your competitors?
Understand the needs of your customers. As a company in providing services, you should be able to live up to satisfy your customers' requirements. That's how you get recognized.
To do business like Uber and succeed, you have to be better than Uber!
Why Us?
We focus on your business needs. We listen to your needs and budget and make sure our product meets your requirements. Our solutions, be it a clone or a better version, or a wholly customizable one, are determined to assist you in taking your business to success!
We're committed to your Success!
What do we provide?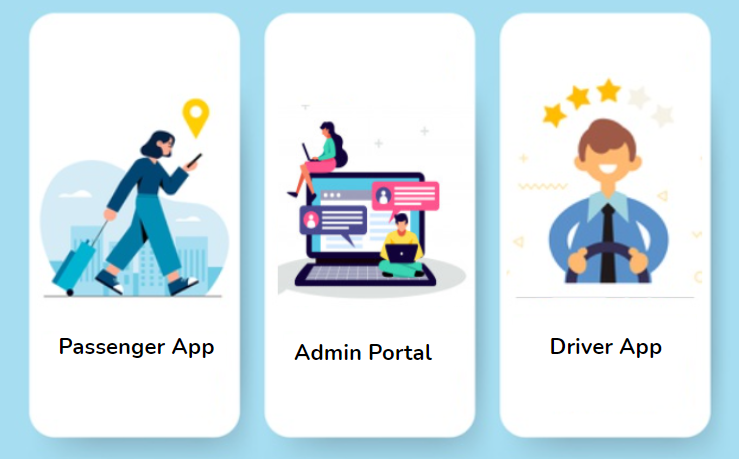 How do we provide?
Our Tech Suite for your Business to succeed like Uber
1 . For Passengers
2. For Drivers
3. Admin
For Passenger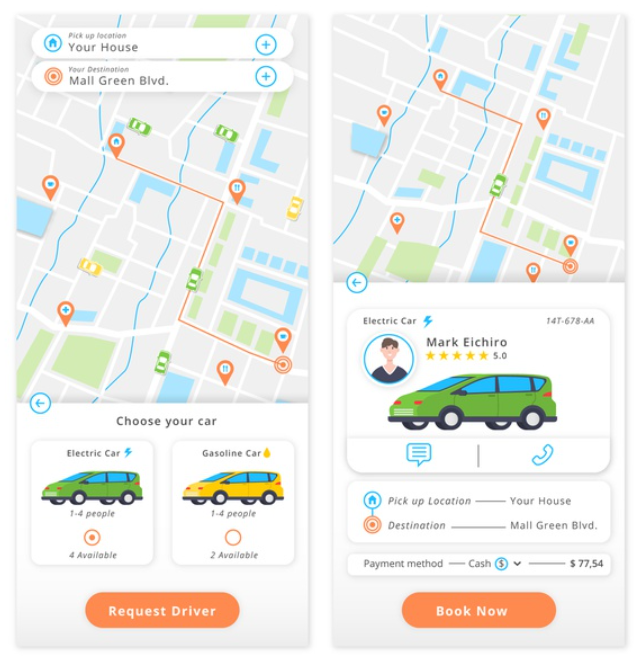 The basic core features we assure with our uber like app and website include :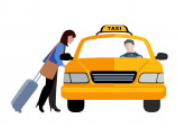 Registration / Login – Easy registration via Gmail account or Phone Number or Social Media (Facebook) account, with verification.
General Account Settings
Book Your Ride – List of basic features required for booking a ride like selecting destination and pickup location, car model, and scheduling the book.
Fare Estimator – Price Calculator to check the estimation before booking.
Easy Secured Payments – Multiple Payments integration which favors easy and secured in-app payments and Cash Payment.
Tracker – Interactive map to track where your pick up ride is, when the ride will reach you, track where you are riding, and when you will reach the destination.
Booking Ride History
Customer Support – Push Notifications, Status Alerts, Trip Request details, Payment Notifications, 24×7 Support, etc.
In-app Reviews & Ratings – App performance, Driver performance, Trip experience, Vehicle facilities, Services, Waiting Charges, etc.
Would you like to customize it in a better way? Advanced features too can be added on-demand, like :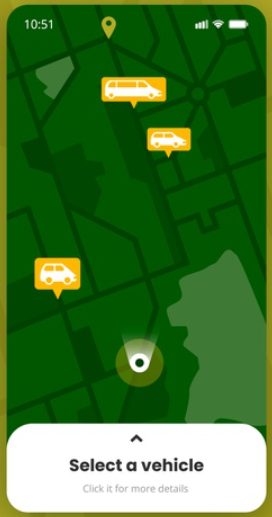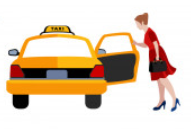 Schedule Trips – Advance booking by mentioning the time of pickup, within a permitted time.
In-app chats – For the passengers to get instant support from the admin or from the driver.
Booking Cancellation – The passengers can cancel their booking within a permitted time limit.
Book for Friends – Let an account holder book for friends or family, by mentioning pickup location.
Ride Options – Various ride options to choose from based on a price range like affordable, sharing, comfort, etc.
Rewards – Discounts, deals, coupons, and offers, etc., for frequent passengers.
Voice Recognition – Smart and advanced voice recognition feature to the app.
Book-in-a-click! – Let passengers store their frequent or most visited place and can get a booking in one-click!
Request – a Driver – Let the passenger pick the driver they are comfortable with if they are available near the pickup location.
2. For Drivers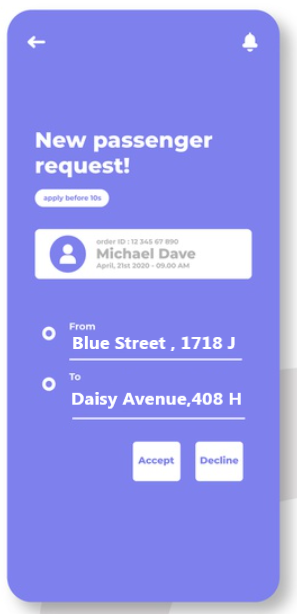 The basic functionalities of a Driver's app in Uber like apps include :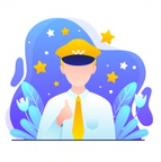 Registration / Login – Easy registration via Gmail account or Phone Number, with verification.
Driver's Profile Settings with verification details
General Settings and Status – To let the admin be updated on the availability.
Dashboard – Show updates on the trips, earnings, and trip details.
Trip Request – Let the driver receive trip requests, Trip and passenger details, let them decide to take the request or deny it, etc.
Tracker – Interactive map to track where your pickup is, navigate to a destination, and when you will reach the destination, available alternative routes, etc.
Ride History – Let you give a detailed report on the day's rides and earnings, accepted and canceled trip requests, etc.
Driver Support – Push Notifications, Status Alerts, Trip Request details, Passengers Reviews, etc.
Earnings Reports – Detailed reports section to keep a tab on their performance on a monthly/yearly basis.
Would you like to treat your drivers with the most powerful and advanced features? Advanced features can be added on request, like :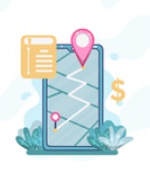 Fav Destination – Let the driver set a predefined destination and route, he/she opts to drive.
In-app chats – For the drivers to get instant support from the admin or from other nearby drivers.
Referral – Let the driver allot the received trip request to refer to another driver nearby.
Dispatch List – Let the driver request for the next book up, before reaching the current ride's destination, within a mentioned time limit.
Voice Recognition – Smart and advanced voice recognition feature to the app.
3. Admin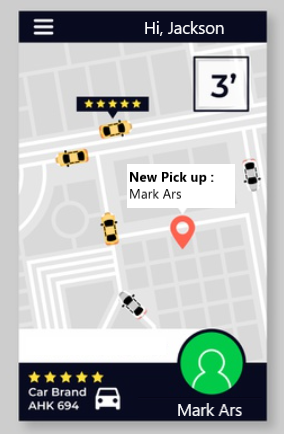 The admin panel holds the entire business by bridging the drivers and the passengers. Like a well-oiled machine, your business's efficiency lies in the hands of the smartness of the admin website and app.
Our basic Admin website and app includes features like :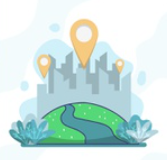 Registration / Login – Easy registration.
General Settings with Roles & Permissions.
Dashboard – Interactive dashboard with real-time updates on trips, earnings, and drivers.
Booking Management – Manage incoming trip requests and cancellations.
Driver & Passenger Management
Reports Management
Vehicle Management – Check the availability status of the vehicle in locations.
Fare Management – Manage basic fare, deals, commission rates, and promos, if any.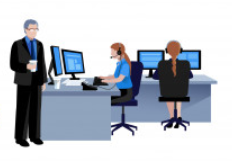 Payment Management – Secured multiple payment integration to manage earnings.
Real-time Analytics – Error-free, real-time in-app analytics, and back-end reports.
Ratings & Review Management
Notifications Management – 24×7 Support to both drivers and passengers, real-time alerts and push notifications, etc.
Pricing and Timeline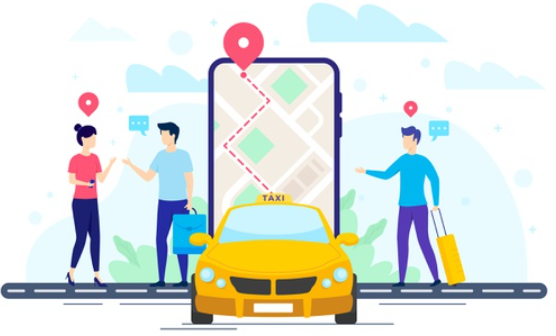 There are certain factors to be focused on regarding the price and the time to develop the project, like :
Purpose of App (Public, Logistics, etc.)
Final Design
Choice of Technology
Features and preferences
Testing
Quality Assurance
Or, are you in need of an exact Uber Clone App? How about something even better, customized to fulfill your vision, at an affordable price?

How our Solutions will empower your success?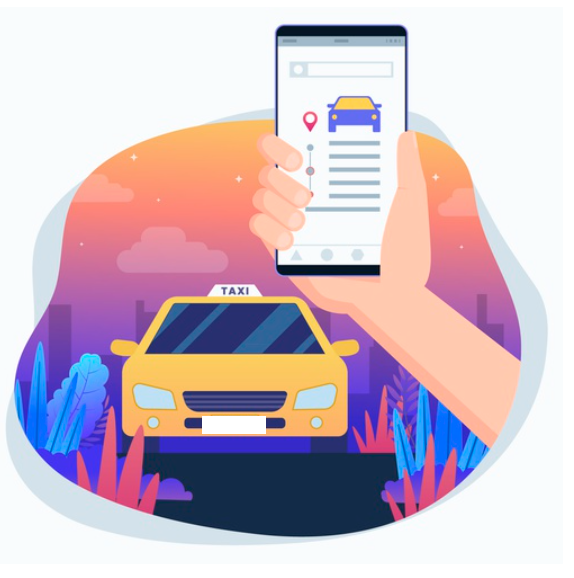 Simple & next-gen attractive UI / UX, with easy to use and simpler enough to understand. Our simple, easy to understand, easy to handle, seamless, and the attractive app will help you dominate in the market.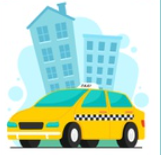 Features rich app The overall structure of the app from end to end is loaded with features, not as decorative tinsel but smart features developed by our experts, on understanding the needs of the end-users, as in drivers, admin, and passengers. Our unique, innovative and interactive, customized features supporting easy-page navigation, flawless performance, smooth interface connectivity between the front end and back end, minimal error reports, are all developed with the latest and best technologies, with the aim to support future upgrades.

Tracking and Routing What's an Uber-like app without Tracking, geolocation, and routing features? We ensure real-time secured tracking and routing. We provide seamless tracking, geolocation, and routing features exclusively for Android and iOS versions.
Cost-Effective Affordable is the word I would describe, to define loads of features in an app with end-to-end customizable and personalizable options. We help you impress your customers, so you will be impressed with us!
Source Code
Are you looking for an app to start running in less time? You can opt for our tested basic module designed with basic features with best-in-class UI / UX! It's Time-saving!!! You can get started in less than a week!
Are you looking for an app customized in the way you like it? We're always ready to listen and make sure to fulfill your needs. We assure you to launch your app in the way you dream it to be, in the mentioned timeline!
What do we promise you?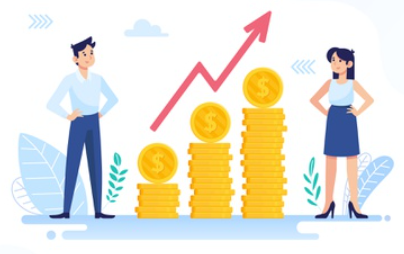 Apart from Perfection, Fineness and excellence in performance,
Exclusive separate versions as requested- iOS / Android /Website
Error-free reports
Customize the app, the way you prefer it.
Increased potential customers
Customer Retention
Boost revenue
And many more…
Summing up…we promise to provide you the best digital solution to boost your business!
Launch your business with our ready to implement Uber Clone App!🚀
iOS or Android or Website?

Ascent24 Technologies, your one-stop destination in developing and modernizing websites and mobile apps, are experts in building features -enriched Uber-like apps, on request!
Reach us! Invest in some Uberization!🚀