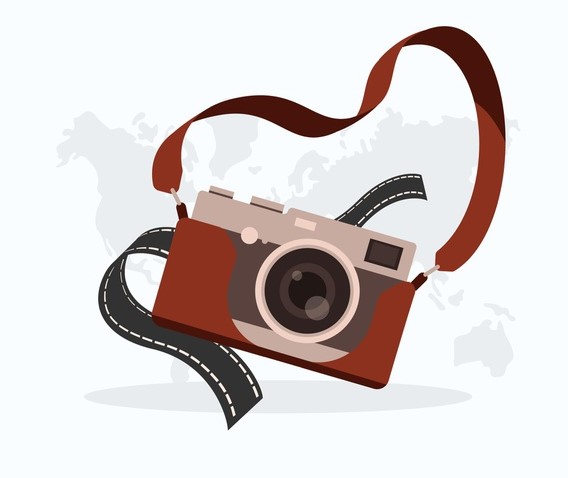 The Success Story: Launching a Stock Photography Website like Shutterstock!
How many of you reading this who used film roles in their childhood days📸 remember how technology changed that and how Shutterstock found a creative business out of it?! 🤳
About Shutterstock Inc.
Shutterstock, Inc. (NYSE: SSTK). Offering a wide variety of creative and high-quality content like images, vectors, videos, and music to industries, organizations, media, and agencies all over the world, Shutterstock is indeed a global leader in providing a creative digital platform.
For startups and established businesses who are into the Stock Photography website business and dream to be ranked alongside Shutterstock, Etsy, Adobe Stock, and iStock, the business model of Shutterstock is what they look up for.
Why build your Online Stock Photography website like Shutterstock!?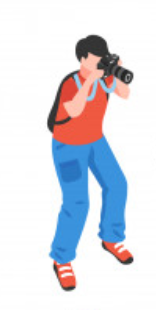 Their website tells their success story in easy-to-understand points.
17+ Years of experience.
I million+ world-class contributors, global. 
Site's available in 21 languages with customers from 150+ countries!
Over 1 billion+ download of creative assets in the form of images, videos, and music tracks! 
Library of 18 million+ video clips.  
Also an athenaeum with over 300 million+ images, and still counting, as around 200,000 images are added every day!
Sticking with Shutterstock is definitely a better place for any photographer to learn and grow in their field. Like every business, Shutterstock started from scratches. Like every successful business, Shutterstock too surpassed all commotions, glitches, and competitions and has indeed paved a new and very long path in the world of online photo markets. Not to ignore the fact, Shutterstock was the first, in the currently highly-competitive and crowded Online Stock Photography website industry. They are, with no doubt, the RULER of the industry!👑
According to Statista, Shutterstock was one of the top 10 fastly growing public online and tech companies in the year 2017, surpassing many giants. It's always those exhausting bars from the statistical reports that show the reality of business. Surprisingly, they are also precise to the point of why you need your site to be like Shutterstock.
Companies with much potential in their team, desire to develop their website in a unique way and make sure they stand high on top like Shutterstock.
So, How to build a Stock Photography Website like Shutterstock?
No matter where you are in the Online Stock Photography website business, your aim is to move from where you are right now to 'be the most popular and widely accepted destination' for selling and searching royalty-free images. Or, in short, "To be like Shutterstock."
Before knowing how to build a Stock Photography Website, as a startup or a company, you must research and cover the initial stages of development.
You need to do a Market Research – To know more about your market, your contributors, your customers, your competitors, target audience, the features your website will support, financial status, and many more that's going to help your site be successful.
KYC 1 – Know your customer or target audience is the primary and commentating stage. Your target audience could be blog writers, media, online magazines, advertising agencies, other companies, and enterprises. Be it the public or company, you should be aware of your target audience, their pain points, and requirements, to provide a better solution.
KYC 2 – This KYC is Know-Your-Competitors. By analyzing your competitors' websites and products and features,

You will be able to identify their weakness and in a way, make sure you do not fall in the region. Like, are you aware that Shutterstock pays very low to its contributors? Or, Alamy, is accused of paying very very late to their contributors.
You could distinguish yourself from them.
You could also notice their strengths, and adapt them to your business strategy, as per your convenience.
KYC 3 – Know your Contributor! With smartphone companies increasing the image quality every time a new smartphone is released, they are paving a path for young photographers to start a profile in sites like Shutterstock. Knowing your contributors and their needs could :

Help you provide a modern platform to them with a distinct niche.

A compelling profile and Dashboard.
An ethical approach to their contents with copyrights and review process, quick and legal. Do you know, Shutterstock's review times are the shortest in the industry! Hardly less than 2 days.
Stress-free payment and secured data content.
Features a Stock Photography Website MUST Support!
Front-end Features Support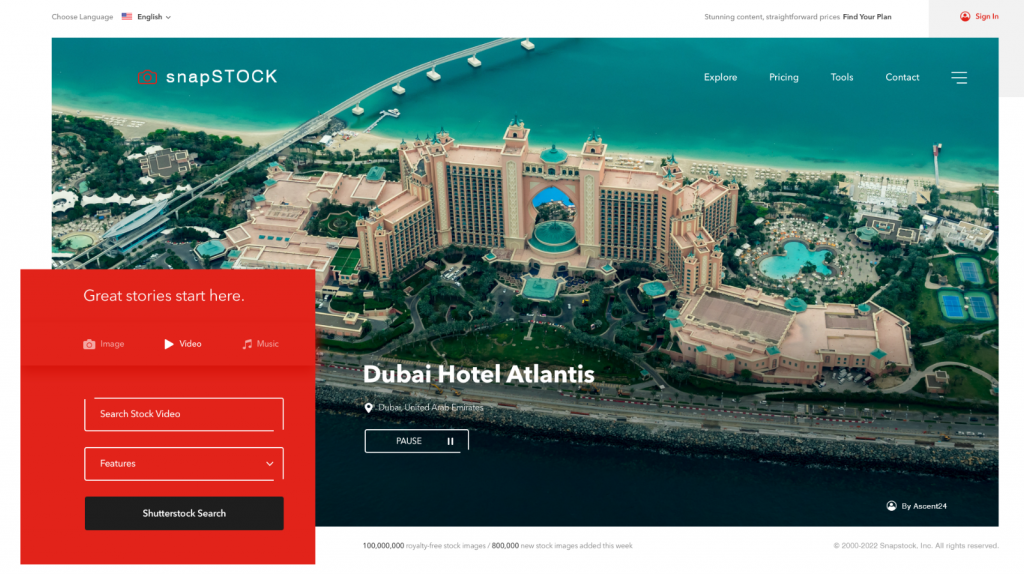 General Home Page
Modern UI/UX Simple, attractive and design-driven UI for better UX
Home Page Boundless contents, categorized to help users with the recent and trending content and helping users to browse for the content they wish to see for their business, personal or for inspiration. Search by keywords, image, contributor name and you get what you are looking for. Two-step Registration / Login option.
Search, Filters & Categories AI-backed search engine favoring quick and accurate content return, keywords, search by Image option, recommend similar images based on search, etc.
Image Search Customizable details: Image preview thumbnail, contributor name, views, likes, downloads, Category & copyright detail.
Image Page High-Quality Image, Contributor detail, Keywords, Category, License type, Content ID & Details, Views, Likes, and Download options.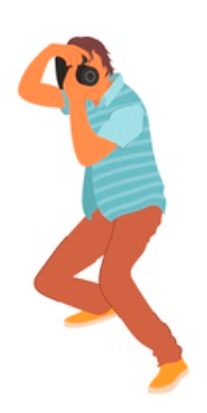 User Profile Page
Account Page Secured New Registration / Login
Profile & Settings Page Account configuration settings, general settings, profile view settings
Dashboard Organized display on recent views, downloads, wishlist, plan detail, and other activities.
Wishlist Add favorites to list, in custom categorized folders.
Subscriptions Pricing & Plans, Auto-renewal and Plan Purchase history
Help
Terms & Conditions
Back-end Features Support
Contributor Profile
With more smartphones and cameras, quality Images, Graphic Design, Vector Illustrations, Abstract Photography, or Flat Design, Shutterstock paved the path for photographers and designers to sell their photos online and earn some decent money. With more sites like Etsy, Adobe Stock, or iStock, many photographers are creating a good profile and selling their photos to register themselves in the industry. Owning a profile in sites like "Shutterstock", is a good point to add to your resume, indeed!
Success for photographers who are contributing their contents in stock photography sites is only 4 steps away: Find niche market – sell their Licensed contents – develop audience base – posting streams of content that will generate income.
Features of a contributor profile
Account Page Secured New Registration / Login
Dashboard Organized display on recent activities like downloads, views, earnings, and well-categorized views on active and pending content.
General Settings Page Account Settings, Profile Settings, Display of Information, etc,.
Inventory Page Manage inventories: Add new content, edit or delete added content, activate or deactivate content to display.
Earnings Page Secured Payment gateway transactions, a detailed up-to-date entry on earnings, with a history of payments, transaction reports for download, earnings, deals, sales details, plans, and promos.
History Page
Other Pages Space for the contributors to add a blog or podcast, to promote their profile.
Terms & Conditions page
Help Page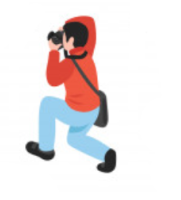 Admin Profile
Features
Account Page Secured New Registration / Login
Dashboard Organized display of day-to-day activity feeds, transaction details, and progress status.
General Settings Page Account Settings, Profile Settings, Roles & Permissions, etc,.
Article Management Contributor articles like blog posts, videos, podcasts, interviews, Newsletters, etc,.
Content Management Contributor contents like photos, videos, Gifs, the content category, banners, promos and special offers, deals, and discounts, Menu hierarchy, etc,.
User Management Buyer information, subscriptions, log in details, Blacklist IP, etc,.
Contributor Management Contributor information, Profile details, portfolio and payments, account status, content verifications, etc,.
Order Management Buyer and contributor transactions, Order status, sales fulfillment, etc,.
Pricing Management Secured Payment Gateway, Payments & Transactions, Subscriptions, Offers & deals & promos pricing updates., etc,.
Support User Support, Contributor Support, Visitor & User Logs, etc,.
Report Management Transactions reports, Order reports, Contributor content reports, User reports, etc,.
Project Timeline & Pricing
Ascent24 Technologies, with developers and designers proficient in designing a user-friendly and creative website like Shutterstock, takes less than 6 months to design, develop, and release a project from scratch. Modernization of existing sites and features-request can be provided in less time in the market.
Ascent24 Technologies provides better quality services and products with efficient, effective, easy-usable, quality UI filled necessary features which meet contributors and users' requirements and also at an affordable price.
Our Quick-start Checklist for your stock photography website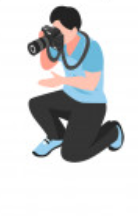 Website Platform Design & Development
Speedy & quick search engine
Simple and engaging visual content
Fully functional features
Secured Payment Gateways
Spacious & Secured Storage
Contributor Profile Portal
User Profile Portal
Admin Portals
Implementation & Testing
Future Services
With the mentioned features the price of the project begins with USD 35,000 and differs depending on the features and services you are preferring.
How implementing our products influence your Business like Shutterstock?
To get the result we desire, we have to create the exact platform with efficient features that support the quality products we are to present.
We understand the basic pain points of any Online Stock Photography website will go through to get the success they desire. Ascent24 Technologies assures to provide the "exact" digital platform which helps you to relieve the pain points.
We assure you that every feature you require for your website is met with good quality so it could provide a valuable service to your contributor, your user, and you!
The UI/UX quality we add to your website ensures credibility to every single bit of information added.
Photography, like music, is also an art, filled with reasons, story, personal feel, attachment, and emotions to it. Ascent24 Technologies aims to provide a quality digital platform for your website which communicates those meaningful emotions.
Be it an app or a website, what's a better use of it if it's not taking the purpose of the product to the user? Ascent24 Technologies prioritizes a user-friendly, easily accessible product, as in, website or app, from Registration through logout.
With Shutterstock seeing 200,000 images added every day to the site, it's crystal clear how important storage is to stock photography websites. Ascent24 Technologies provides manageable, advantageous, and easy to configure storage services at a reasonable price.
Speed! Everything is about speed in the digital world. Shutterstock's search engine returns an appropriate result to the entered search in only 200 milliseconds! Ascent24 Technologies assures that our search engine will help your website respond to the search term, with high speed and apt output.
Copyright is our Basic Security Feature! Like Shutterstock, Ascent24 Technologies also provides a self-developed algorithm, making sure the contributors own the license and complete ownership of what they have provided.
Reducing risk is our primary focus and so is general security. Watermark, anti-spam services, logos, encrypted passwords, blacklists, blocking suspicious accounts, IP address verifications,… we treasure every single information and ensure their safety.
Email Notifications Auto-generated Alerts for users, contributors and admin team, Confirmations & Notifications, Newsletter subscriptions, Payments & Submissions alerts, Content upload, and modifications alerts, Content Approval letter…. You name it we have professional templates for all notifications.
Making a stock photography website better than Shutterstock is what it takes for a company to be successful like Shutterstock in the market.
Summary
Online Stock Photography sites are in demand as companies are focusing on online content marketing. Be it media, travel, or tourism-based industry, every company is looking for images, videos, and audio contents to make sure its website, promotions, and branding are design-driven ones, to grab customer's attention.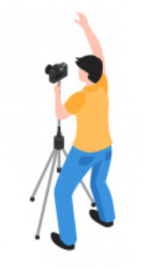 Even for a legend like Shutterstock, there are few pain points from contributor's end which makes them look for other websites who are better than Shutterstock. In order to be unique like Shutterstock, a much better and unique approach is needed to handle both ordinary things and extraordinary things in a subtle way.
The best thing with the teamwork of dreams, determination, strategies, technology, and creativity is that there's always a throne for everyone to shine walking through the tough competition. Opportunities and Popularity in the stock photography website are growing and to be successful, you have to stage a platform that will make it simple for both your contributors and users.
The climb does look hard from here, but if you are a startup or a growing business in the online stock photography website determined and working hard to be successful like Shutterstock one day, remember…
THE BEAUTIFUL VIEW FROM THE TOP IS WORTH THE CLIMB!!✌
Launch your Business' Stock Photography website today with us!
Ascent24 Technologies is your one-stop destination to empower the Digital Platform of your business. Reach us, to know more about our expertise in developing mobile and website apps, Travel portals, software modernization, and consulting services.