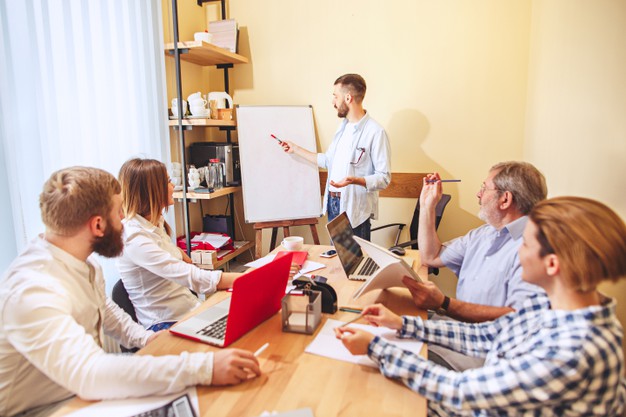 Top 5 strategies for OTAs to minimize Booking Abandonment
Online Travel Agents (OTAs) have the highest abandonment rates, at 93.96 % in the year 2019.
Before the age of social media, travel agents' behavior, communication, transparency, respect towards the customer, and sincerity towards their work were the important strategies for a travel agency to retain customers. Respectful and Supportive Customer Interactions were the pinnacle of travel agencies, in fact, for any business.
With the travelers being more tech-savvy, all thanks to the digital era, people are more into exploring new places and escape from the regularity of reality. And to make it count, travelers do plan far ahead and do a lot of research before booking for the trips. With a greater number of OTAs and tour operators available online, people, once they are not satisfied with an OTA, never hesitate to abandon and join a new OTA.
In fact, more than traveling, planning for a tour is far more complex. And to ensure smooth sailing, OTAs are expected to incorporate the exact required necessities, in an expected way. Also, OTAs are expected to deliver more than the requirement, as value-added services.
Though booking a flight or hotel in Switzerland from Australia has become easy, travelers are also aware of the frauds and risks in the online market. This has also made travelers research and explore more about the existing OTAs and read more reviews, even when it comes to consideration of an OTA.
What hasn't changed is: People book only if they are sure and made their decision.
Understanding the customer's expectations and considering everything from the perspective of the customer's persona helps in the growth and increasing revenue of the OTAs.
Focusing on staying in the competition and aiming to increase sales, some OTAs lose track of focusing on the customers and their requirements.
What are the must-required strategies and features, every OTA needs in order to help the travelers give what they exactly seek, retain the customers and in turn increase the sales performance?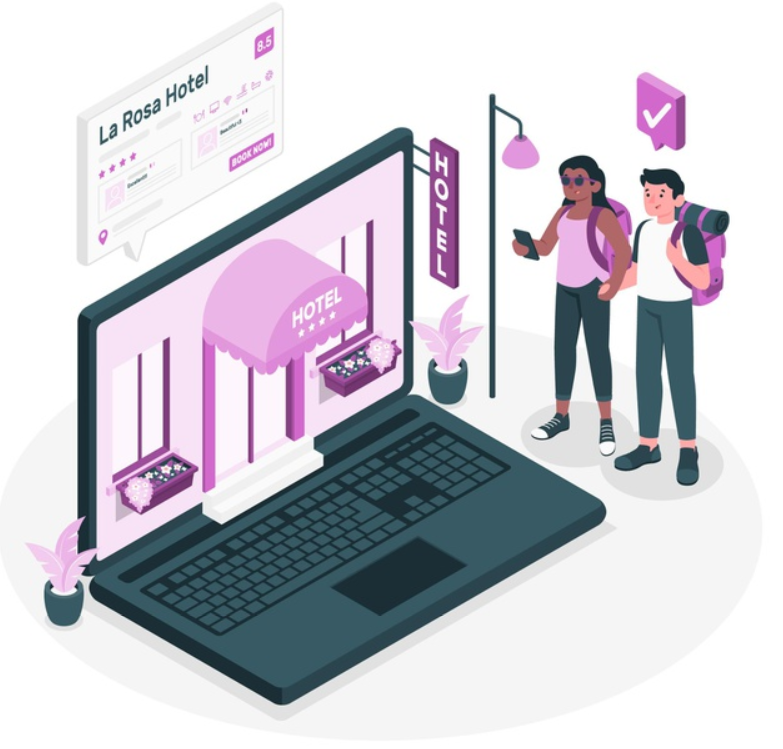 UI/UX Website
Quality is all it takes! Travelers are expecting the websites to be user-friendly, attractive, seamless functionality, and secure. Offer what every customer expect :
Smarter Search & Filter options.
Easy Categorization.
Engaging presentation
Visually appealing images.
Non-disturbing display of flash pop-ups and ads.
Secured and seamless transaction
Hassle-free booking process.
More hassle-free cancellation procedures (you can trust me on that!).
Clear and transparent content sharing.
Recommendations (personalized ones are more effective!)
24X7 available customer support team.
Building a B2C website with strong SEO always lets you bypass the websites with weaker SEOs and take you to the front of the customer search. A website and App are the first point of impression in between you and your customer. A better impression can be made not only in presenting ourselves look good but also in performing in a much better manner.
Mobile Application
An app makes it easy to research tours and packages, do the booking, and even monitor the process at any time from anywhere.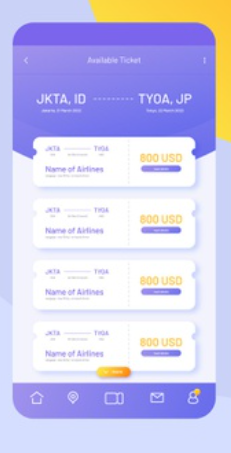 A mobile app is an easier way to get closer to the customer. With smartphones and apps revolutionizing the market, people all over the world wisely choose mobile apps to look for packages and deals and to compare prices. Mobiles are easy to search, navigate, and fast loading. A mobile ad and informative pop-ups take an OTA closer to a new customer.
Having a mobile-friendly B2C travel app, with more features as expected from a website will help customers have a comforting user experience and in turn help, an OTA retain their customer.
Having a mobile-friendly B2B mobile app supports seamless transactions, convenient updates on inventory, and an immediate connection with clients. Providing at the right time is more important.
Personalize Travel Package
Understanding a traveler's journey and requirements is more important. Wouldn't it be great if an OTA could understand the types of journeys and the issues a traveler could face and make sure the trip is covered in every possible aspect under their one wing? Say, Flight Booking, Cruise Booking, Car Booking, Transfers, Hotel Booking, Seasonal Tours, and all at best acceptable deals! Wouldn't it increase customer loyalty!
Defining your target audience and giving them what they want helps you build a niche market. Some top companies in the market are providing tailor-made tour packages, so that the travelers can enjoy their time in the place they wish to, and most of all, within their budget! If you could get them to the place where they wish to go, any OTA can retain their customer! Also, could help in getting back returning customers!
Explore and Expand
Be it B2B or B2C, explore all the possibilities and expand your network.
Asking for the right referrals from your clients could help you expand and also increase revenue. Strategic partnerships could also be beneficial for both businesses. Partnerships boost revenue, time-saving, and help you learn about the new market, new ideas of doing business, and new traveler's interest.
Exploring new markets will help you get more customers and support with targeted campaigns and segmentation. Establishing a connection with travelers will bring new customers. Explore and Expand, be it B2B or B2C, are the best revenue-boosting strategy.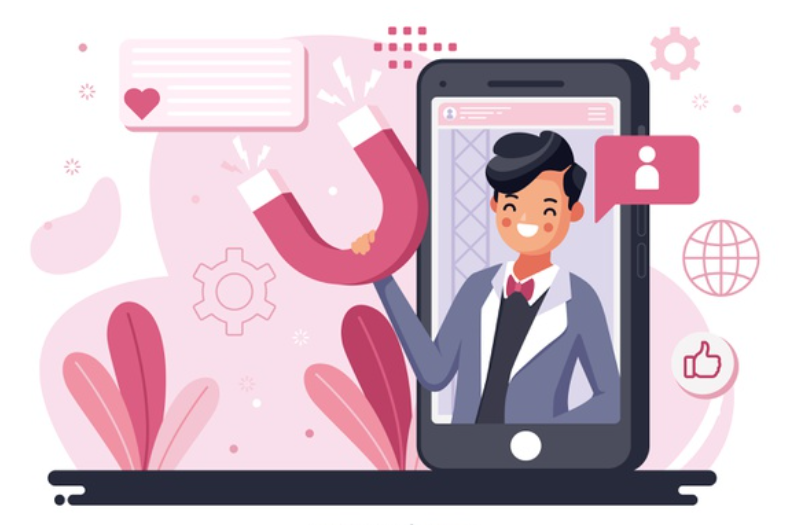 Social media
Develop a trusted reputation. Customer Loyalty is the best and ultimate influence any company can get.
As mentioned earlier, travelers are looking for OTAs who can be trusted, comfortable, and at the same time, and provide a user-friendly booking process. To know what they need, the only option is to ask them or hear from them where they discuss their past, current, and future trips. What better way to connect with people than social media??
A well-executed, multi-channel strategy is the most effective way to interact with travelers. It helps in establishing a personal connection with your travelers, retain existing customers, get new customers, and also support returning customers.
Highlight the benefits of your packages, service, and price.
Send Email & Push notifications.
Embrace Social media ads.
Send regular updates on seasonal packages and deals.
Personalize offers and conduct contests!
Motivate customers to post reviews.
Blog about updates and destinations and packages. You could also ask your customers to guest blog!
"Influence" concept has never failed for any business!
Know Your Audience (KYA), to know what they need from you, how they will accept you as, and make them feel comfortable with your OTA. Engage with Your Audience via social media, your sites, and apps. Let them know more about your business via content marketings and blog posts, upcoming deals and packages, recent trending travel spots, new and vibrant travel spots, and above all, accept reviews and queries from them and respond aptly.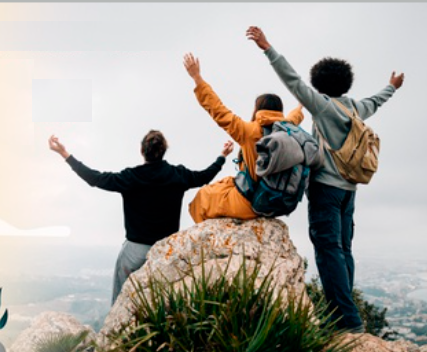 Let every OTAs' motto be as quoted by Oscar Wilde: "Travel with no regrets!"
We, at Ascent24 Technologies, propose a successful execution of your digital platform. Reach us, if you wish to know more about our expertise in Travel CRM, B2B and B2C solutions, Mobile Apps, and Website development and modernization.