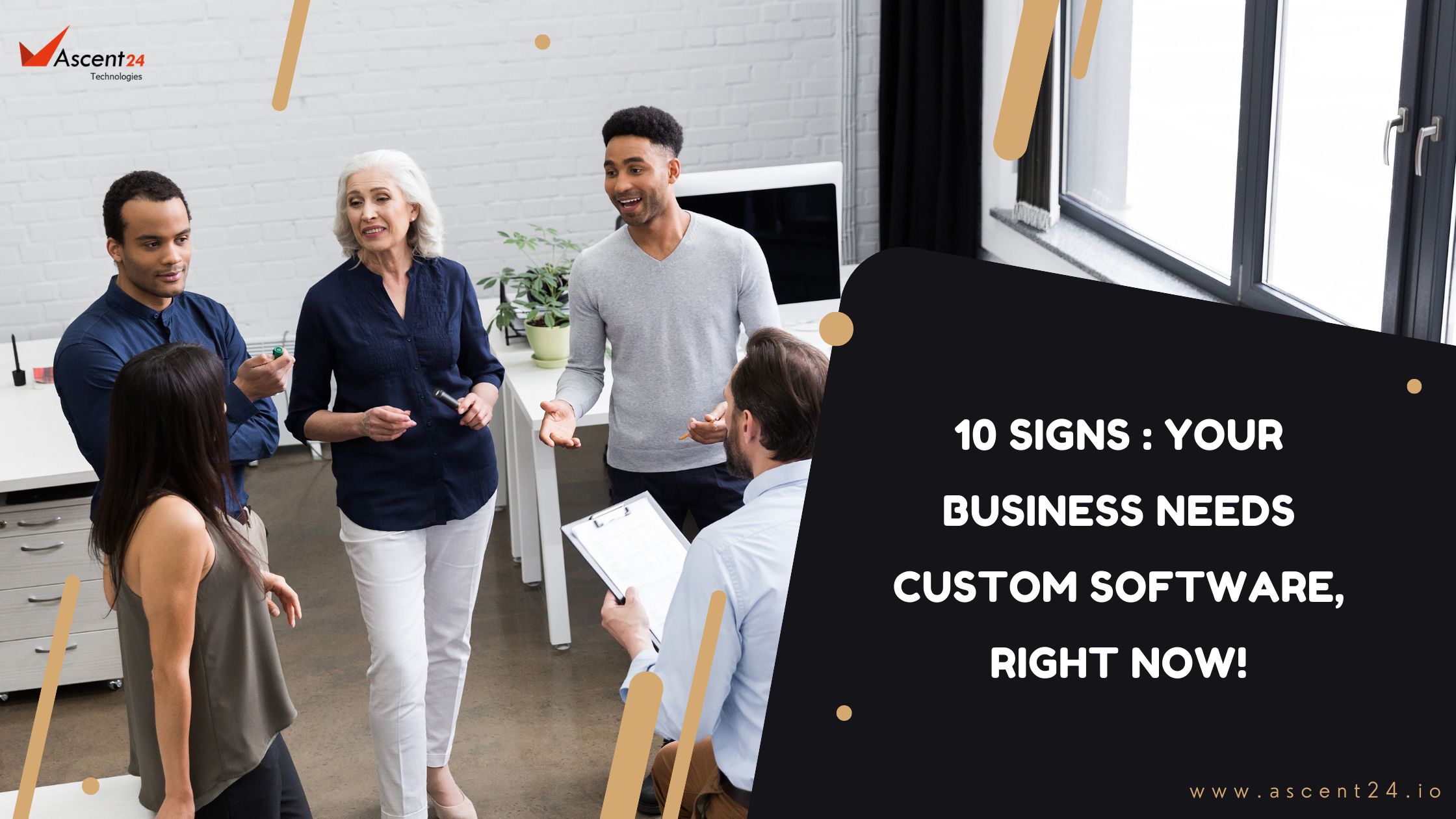 10 Signs : Your Business Needs Custom Software Solution
1 out of 1 successful businessman and startup entrepreneur would have thought of this frequently in their business life.
"Which software solution is best for my business? Off-the-Shelf or Custom Software."
And there are few businessman who feel,
"Ah! I should have gone with custom! It's so troublesome now…"
Though off-the-shelf software solutions have their own list of benefits and entire features support, it can never be levelled up to meet a company's unique requirement.
More than ever, the custom software market is booming as companies are opting for custom software solutions to run their business over the off-the-shelf software solution. There could be only 2 reasons on the decision. Either they have been troubled by using off-the-shelf solution for their unique business model, or, they might have read and discussed about the benefits of implementing custom software solutions to meet their business requirement.
In case, you wish to know their uniqueness and how they differ, you have us.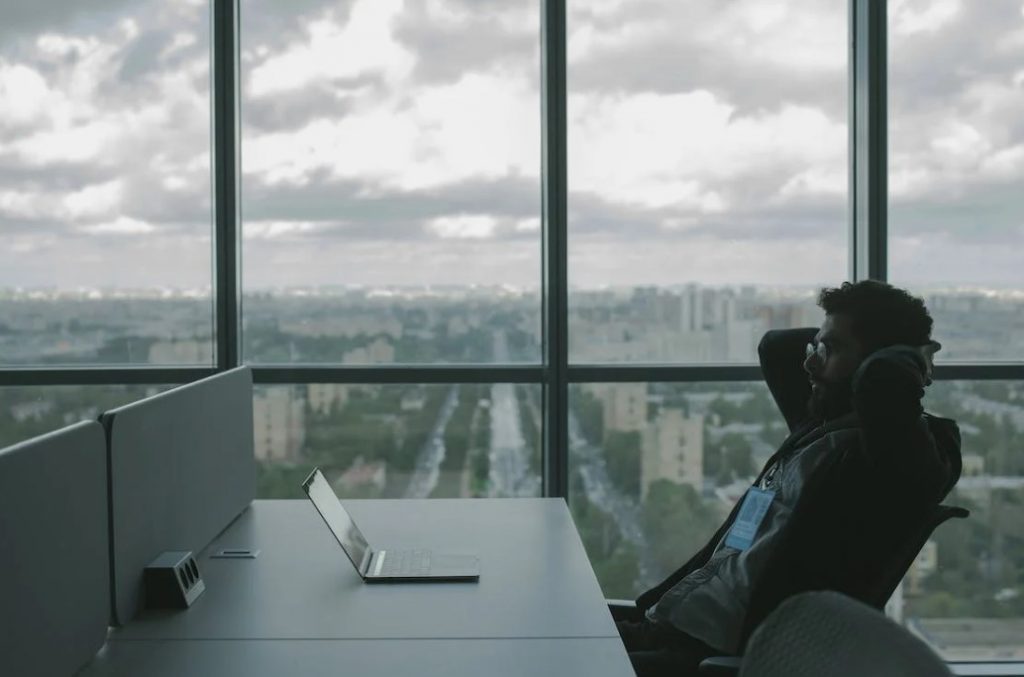 How Do You Say Your Business Needs Custom Software Solution
Not every business needs a custom software solution. Some business can be run efficiently with off-the-shelf software solutions. But, to identify which solution your business needs is a tricky question though. One wrong move could result in decreased efficiency and loss of money.
Different businesses address different issues and one solution can never be the answer for all. The primary reason companies go for software support is to :
Automate Workflow
Ease employee's job
Optimize operating cost
Data Security
Improve Performance
Increased sales
Enhance Brand Loyalty
Increased ROI
So, here are 10 indicators your business tells you why your business is in dire need of custom software solution, not just to run your business effectively but also to gain a competitive advantage in the market.
10 Signs Your Business is destined for Custom Software Solution
1. Security
To own a business or startup and stay relaxed ain't an easy job. Every business own a set of sensitive information which requires high-level security. Sometimes, organizations might prefer different levels of security at multiple levels. Businesses which involves holding customer's payment and bank details need a globally accepted security standard, and be bound to regulations, to function in the market and gain credibility.
If your business involves sensitive data like customer details, client details, payments, confidential banking details and documents, then custom software is your go-to, to ensure high level security against Malwares, hackers, unauthorized access, and other illegal threats, and sleep relaxed.
2. Implementing Predictive Analytics
Not every business implements predictive analytics at every step of their business. Regular monitoring of the progress and operations, analyzing the behavior patterns to identify risks and opportunities, and predicting the future outcomes by implementing effective strategies is applied by organizations. Implementing this predictive analytics is crucial for big organizations to stay ahead in the competition and run effectively.
Real-time, error-free reports are important for predictive analytics, in case the business is international or with multiple outlets located in different regions. To gather real-time reports from remote, and make effective decisions, custom software is the only go-to.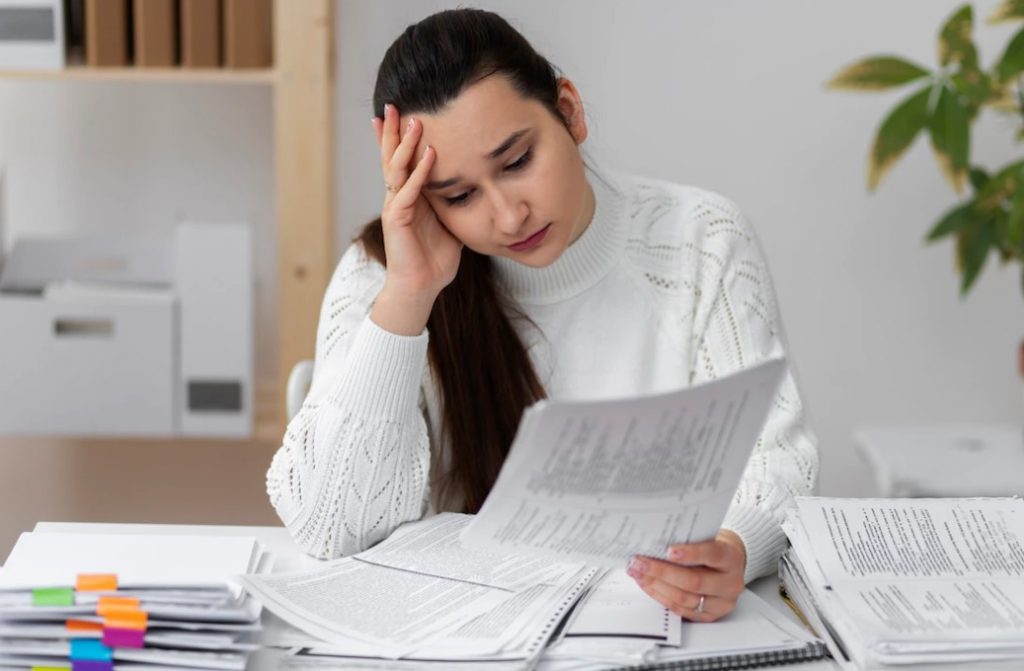 3. Documentation
Every business follows a defined workflow. But, there could be situations where the workflow could be unique and off-the-shelf fails to cover. In such cases, employees might have to interfere and document the process in papers or spreadsheets, online resources, and files.
When the world is going towards paperless documentation, and owning a company where part of the regular workflow documentation is not taken care of by the software but by papers and employees in spreadsheets, is, not so good employee friendly. Especially when it comes to retrieve a required data which is located in international outlet. Not to ignore the extreme, where the required data is lost.
Integrating custom software solution to your multi-outlet facilitated business which involves detailed documentation is a boon for both, the management and the employees. If your business workflow is unique, and you expect to provide unique working experience to your employees, there's no better way than custom software solution.
4. Manual Operations
Are your employees getting drained in doing the price comparisons, assigning tasks, invoice related to clients and employees, filling out spreadsheets, and responding to FAQs? Is your off-the-shelf software not supportive enough to handle these repetitive tasks of your workflow? It's high time you move your business to custom software solution and save your employees from the unnecessary burnout. Custom solutions could:
Help in automating the workflow
Support with error-free reports
Support in providing 24X7 support
Increase effectiveness and speed
Increase productivity and sales efficiency
5. Lack of Traceability
Traceability is the core for organizations involving more reports. For efficient functioning of the workflow, implementing time management strategies, and increase efficiency, perfect tracing is important.
If your business is into supply chain, traceability is the heart of your organization and there's no way you can go wrong with that. Be it small or big, national or regional or international, every business into supply chain requires traceability for customer satisfaction and success of their business. Customers expect accurate traceability even when it comes to grocery or food delivery coming from next street. When there's hundreds and thousands of shipments are involved, traceability is your friend in support when it comes to tracking shipment, and prevent delay or loss of shipment or detect theft, loss, or counterfeit.
Custom software is your perfect partner in accurate traceability.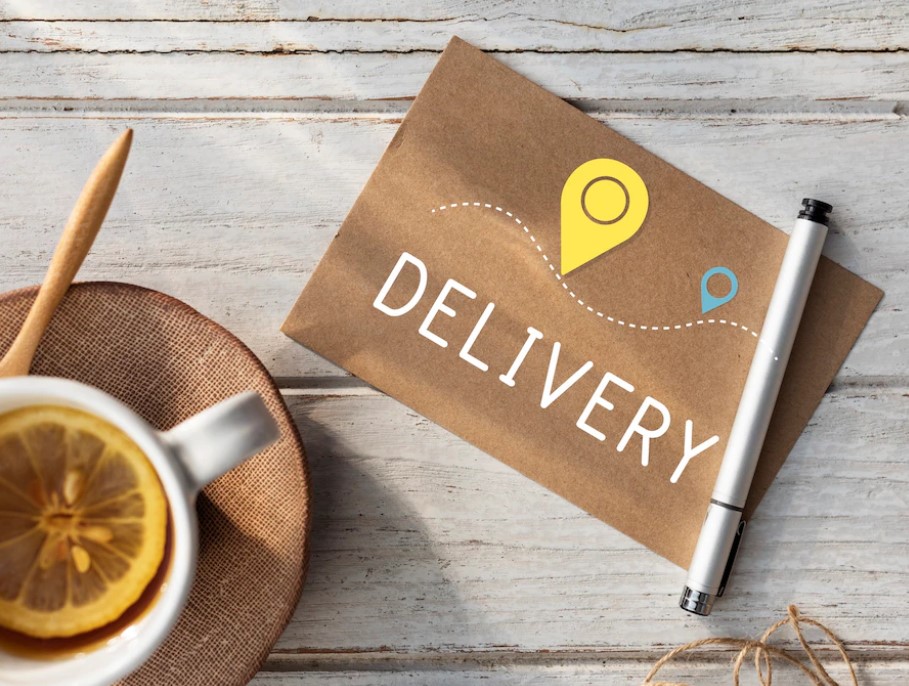 6. Time Consuming Stagnations
In other words, preventing stagnation. Let's say your organization trains employees on regular basis. Of course, skilled and trained employees are the most important resources of all organization and training them to improve their skillset empowers both, the employee as well as the company.
Training employees involves different stages and different level of speed is to be implemented for every employee. And as training consumes time, this might lead to stagnation of the project or work the employee is working on. Also, its the same for employee onboarding done for different department at a same time. Some departments might need 3 months of training while some take 6 months. Tracking the difference and stagnations is hard with off-the-shelf software as it might be with a fixed timing.
Owning a Learning Management System, custom developed as per your training, and employee skill and experience can be the bestest solution to save time, prevent stagnation, increase efficiency and increase employee performance.
7. Inventory Tracking
Maintaining stock level and preventing excess production or depletion or managing the inventories is one of the riskiest task for employees of production and supply related organizations. Excess inventory might result in stagnation and decreased inventory might result in customer dissatisfaction.
Being in production end, inventory tracking helps in detecting raw material purchase, prevent wastage, calculate time and equipment usage for production, storage count, and also on tracking of expiration dates. A custom software can help in all these situations with precise results and helps in preventing all risks and threats involved, including minimized human error and involvement, so the employee can work on something important.
8. Report Generation and Management
Running an organization with more than 1 office or outlet requires more reports generation and at different phases. It's indeed quiet risky to extract reports at a desired phase of of workflow with off-the-shelf software. Custom software can help you in generating error free reports at any time and at any stage. Be it for a day or 1 week, or a month or a year, or even once in 15 days, custom software can help you generate any number of reports at any time.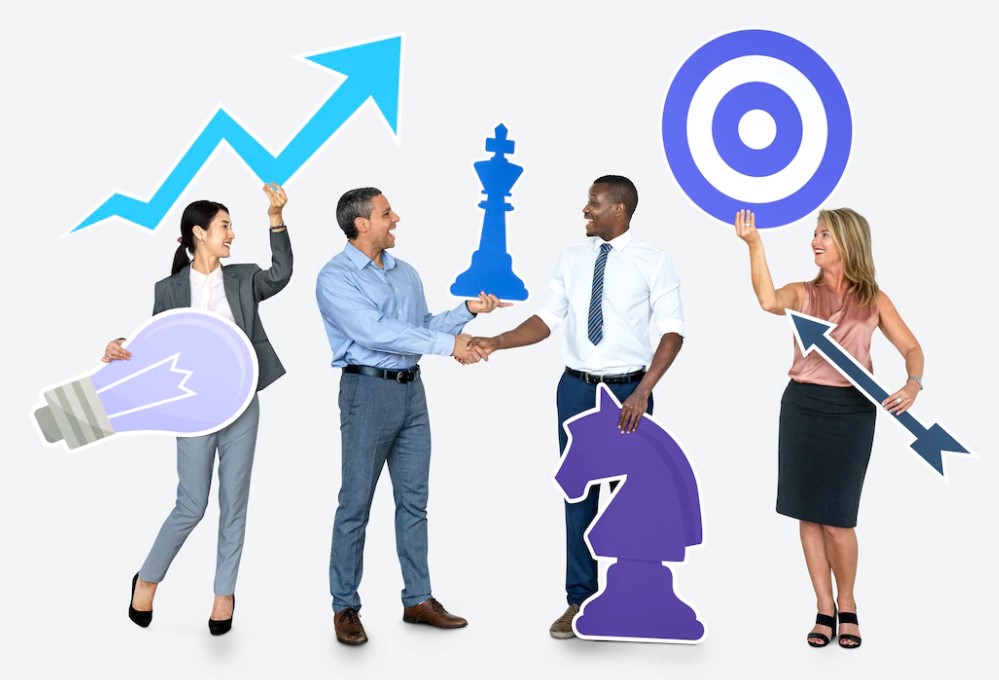 9. Business Expansion
Business expansion comes in different forms : Opening a new office, Globalizing business, increasing production, developing new products or trying a new form of business along with existing business. This involves detailed strategies, tracking, budget and resource tracking, multiple operations support. One software to track the efficiency of both, the old and the new business, and still run business error-free, custom software is your only choice.
10. Customer Loyalty & Retention
Customer loyalty, and customer retention impacts business survival and growth. Building customer loyalty includes implementation of loyalty services. Customer's loyalty is inspired not only by product quality but also the services you support with. 1 reward program or 1 discount per year are bad ideas for customer retention in the current competitive business world. And that's why businesses into ecommerce announce untimely deals and offers to retain their customers.
To track all the different types of deals and discounts and other loyalty programs and generate reports on the performance, who can do it better than custom software?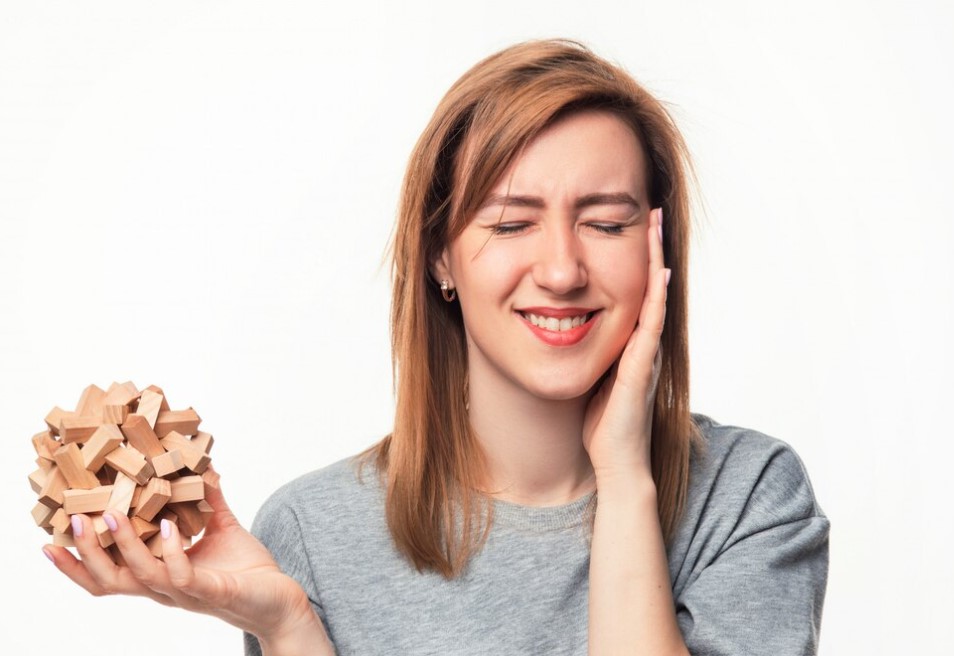 Summing up
Not every business is the same. Not every business follows the same path. Similarly, not every business needs 1 solution to solve their problems. If your business shows any 1 of these signs, then the tech boost your business requires is found in the custom software solution package you support your business with. Let your business and employees enjoy the cool benefits of custom software and witness the growth and increased efficiency.
Choosing the right custom software solution helps in efficient running of your business, saves time and money. Scale up your business for easy business management with our custom software solutions. To own the best, reach us, today~ indu@ascent24.io | +91 9655 870024