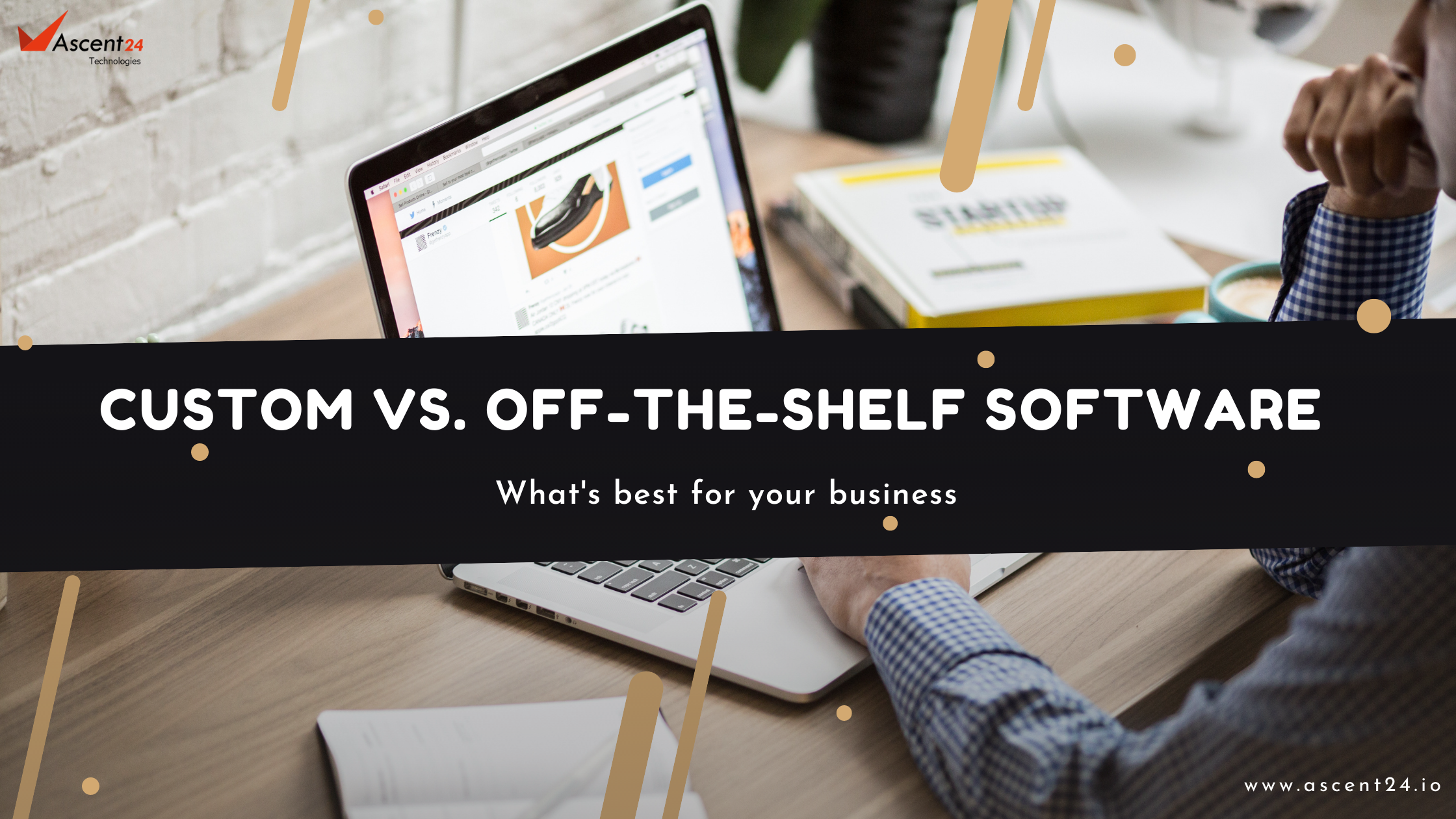 Custom or Off-the-shelf Software Solution : What suits your business?
Software is everything today for business of all domain. Owning an app or website has become vital and a necessity for businesses as it helps in scaling better and run efficiently.
When it comes to software development for business application, there are 2 types currently available in the market.
Custom Software
Off-the- shelf Software
Custom Software, also, widely known as tailor-made software is software that's specifically designed and developed as per the requirement, for a particular organization or user, keeping in mind the business flow and business-related requirements and challenges.
Off-the-shelf software, are the readymade software product designed and developed to provide a general set of features that a wide range of customers will find useful. Off-the-shelf software are usually the commercial software developed with a particular set of features.
Choosing the best software solution will support with better outcomes and ROI for the company. To comprehend the best solution that suits you the best, it's important to decide based on the understanding of the pros and cons of both the solutions. Analyzing the requirement and proceeding with the software solution is like an one-off as it consumes time and money. One wrong move could affect the organization's performance efficiency.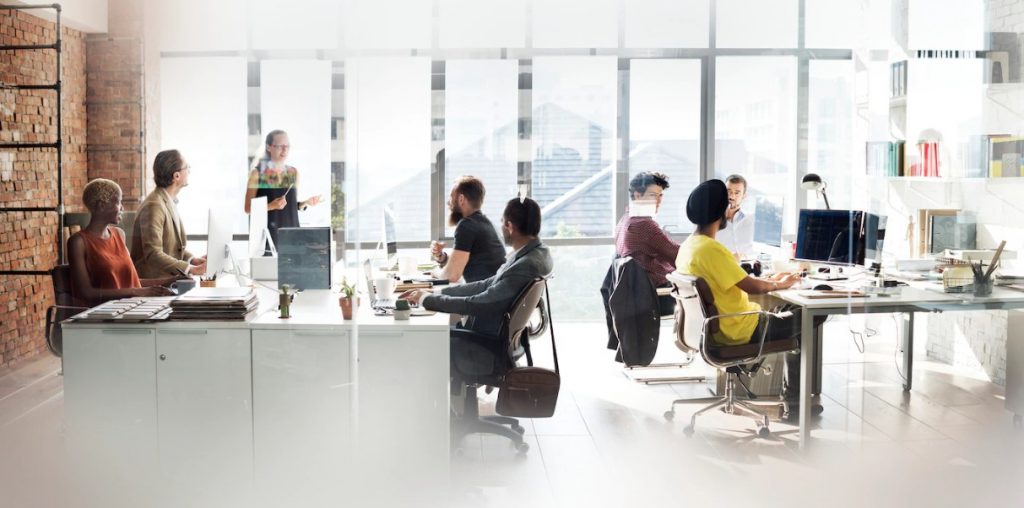 Custom Software Solutions
Custom Software Solutions is all about taking the personalized approach to your requirement. Custom software solutions are thus, are equally challenging and beneficial. Custom software solutions, though it is build to match all your requirements, it also holds its own share of benefits and drawbacks.
Pros :
Tailor-made and unique to meet all your requirement and business workflow.
Scalable & entirely customizable.
Highly secured, as the system security features can be decided by the client.
Compatible with business workflow and hence can include only the required features.
Easy UI and UX, build to support employee usage and feasibility.
Enhanced software support to match future tech and requirements.
Can be designed and built to meet any level of complexity
Can be modified or new process can be integrated at any time, as per the change in business flow or requirement.
Custom Software solutions can be built with interoperability support, to ensure that the software is an all-device support.
ROI is high as you can level up your daily operations in your organization
Custom software solutions enables your employees to perform effectively and helps in saving time.
It also helps in solving multi-location organization's operational issues and connectivity.
Cons
Significant initial investment is required, compared to off-the-shelf solutions as custom solutions need more resources to design, build, and deploy the software to meet the unique requirements.
Development Time is another con of custom solutions as they need time to design, develop, perform usability testing, and ensure desired results are met with quality.
Custom software requires constant maintenance and observation from the developer.
Custom solutions require continual tech advancement. This can also be seen as an advantage.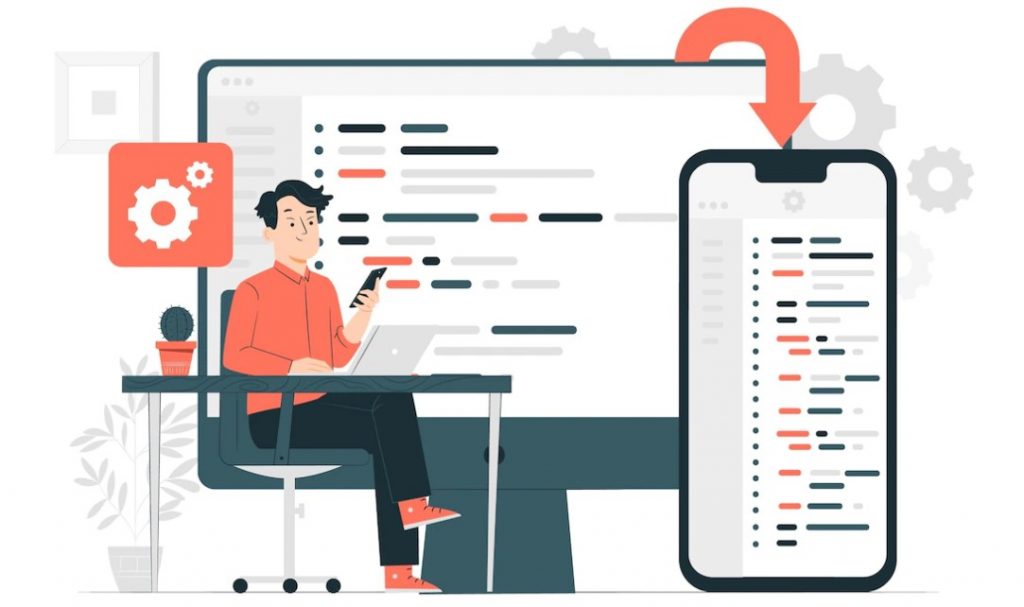 Off-the-shelf Software Solutions
Off-the-shelf software solutions are developed for a mass rather than for a particular organization. For example, a ready-made accounting module is developed, taking into consideration all the needed features and design flow it has to support. If a company or a person is in need of it for their use, they can purchase and use or integrate it to their existing system. Off-the-shelf solutions can be tailored as per their specific needs, only to some extent.
Off-the-shelf solutions too have their own list of pros and cons to make it both appealing and at the same time, makes you to re-think before going for it.
Pros :
Off-the-shelf software solutions are cost-efficient
Named as 'ready-made' software solution, aptly, off-the-shelf software solutions are readily available and can be integrated and used immediately, in less time.
As off-the-shelf software solutions are developed for mass usage, they are developed by professionals, taking into consideration all the necessary features. For example, an ERP software is developed including all the major features like data analysis, reporting, accounting, tracking, CRM, SCM, inventory, and financial management, in such a way that the readymade ERP software can be integrated into any system of any industry.
Easier and quicker to integrate and use.
They have alternatives prepared to certain features and all it takes is less time to integrate.
Off-the-shelf can at times, offer you more than the desired functionalities.
Cons :
Complexity is the first con, as a readymade software is developed to support all domains and tech, for easier integration.
Off-the-shelf software solutions comes with a load of functionalities still, it hardly adapts to your business' unique needs.
Readymade software are not flexible or scalable and hence it's impossible to reverse.
Off-the-shelf software solutions, though they come with whole package, they are not customizable.
Though off-the-shelf might sound budget-friendly with more features at time of purchase, there are high chances, to proceed with the same software in long run might cost you more.
Though it supports maintenance, subsequent updates come only with additional payment.
The overloaded, unneeded functionalities might be a con for users or employers.
Compatibility issues
Sometimes, the off-the-shelf software might not suite your business workflow.
Best Approach for Your Business
When it comes to deciding on custom or off-the-shelf, take into consideration :
Your Budget.
Circumstance of your business – Is the solution an immediate solution or it can wait for an apt solution to get developed from scratch.
Business' needs.
Long-term implications based on the choices.
Which get you best control over your business.
List of wanted an unwanted features.
If you are still not sure on which to choose for your business or need a detailed quote on both the solutions with features details, you can always reach us for technical support and consulting. Let's discuss and decide on the solution that will take your business to next level, according to your business need and budget.
Feel free to reach us, today~
indu@ascent24.io   | +91 9655 870024