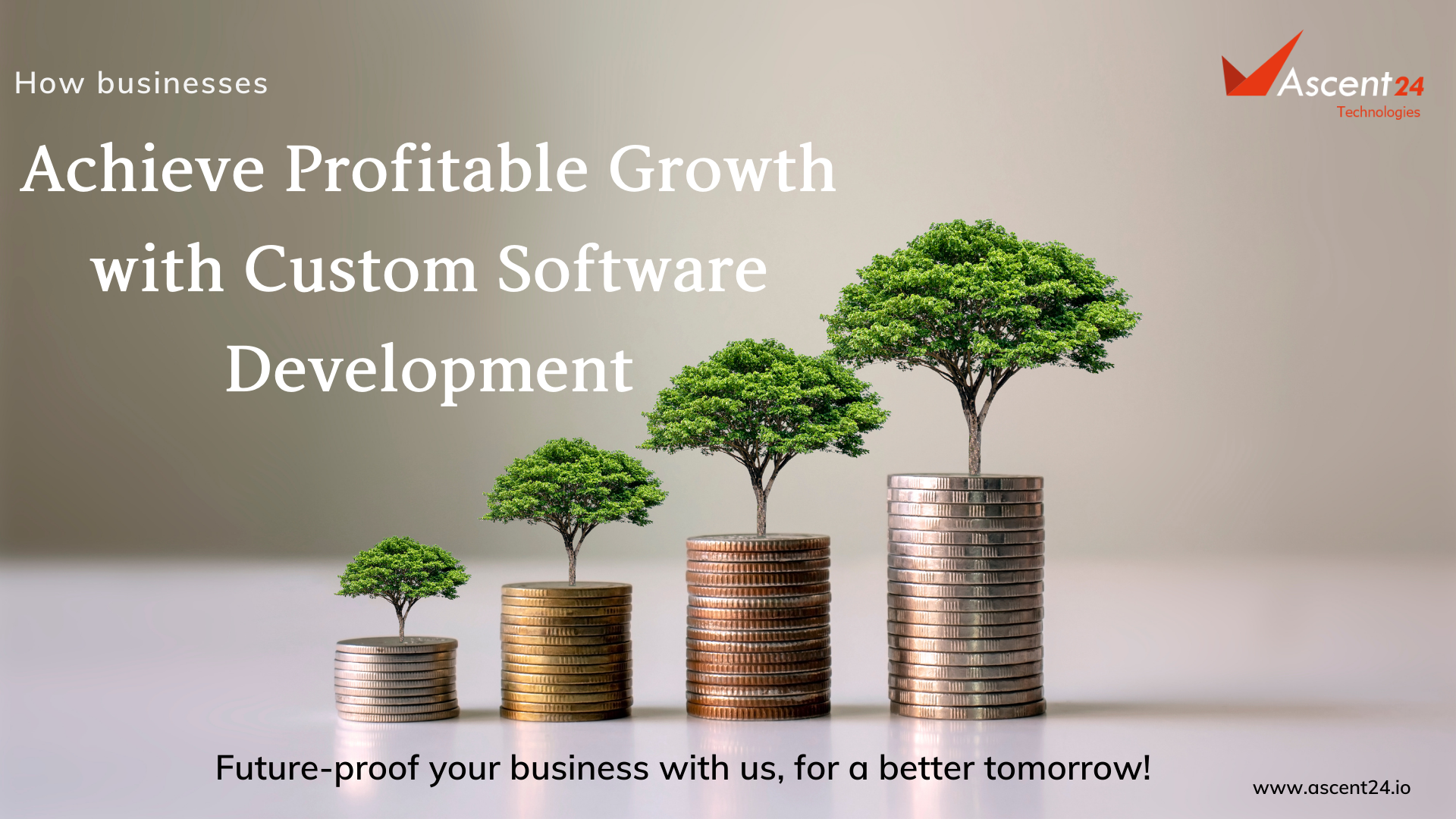 How Custom Software Development will Amplify Your Business's Success?
Custom Software Development and implementation has optimized businesses' potential by providing them access to key areas and help them achieve maximum benefit. Finding the right software package that meets your business requirement, and is scalable and affordable as the business evolves, is not the rarest like old days, but, tough like finding a needle in haystack. Global talent pool is immensely creative and skilled in that way. And not to ignore, the wide availability of advanced technologies. Letting businesses and startups use technology to address an internal need, meet the business requirement, increase business proficiency, maximize revenue and make the business future-proof with a unique, off-the-shelf software solutions is how custom software development is benefitting businesses and amplifying their success rate. Every unique need requires a custom solution and unique approach for it to be addressed. The reason for the growth of Custom Software Development is because, it helps in addressing the specific need and paves path for business proficiency. With increased proficiency, growth opportunities, business scale up plans, increased productivity, and maximized revenue are bound to follow.
Custom Software Development
Custom Software development is the process of design, develop, implement, test, and launch of off-the-shelf software solution, developed exclusively to meet the requirement.
The custom application development service market alone is poised to grow by $ 31.76 bn during 2021-2025.
The expected growth says aloud that from startups to million-dollar companies, businesses practice Custom Software Development for a successful and profitable business growth.

Reasons to opt Custom Software
Personalized Software Built to match your business process and meet the requirement, custom software development gives organizations a unique look in their niche, helping business stay unique and creative among the crowd. It also gives employees a unique feel as it fits seamlessly with the business workflow and ensures hassle-free productivity.
Improved efficiency and productivity Custom software designed to fit the business workflow without any limitations, supports in maximizing productivity. Optimized business workflow favors improved business efficiency, provides real-time data, and helps in implementing new strategies without any delay.
Independent "Exclusive" Solutions The best advantage of owning a custom developed software is that, it's designed just for your business's requirement. Hence, you get to decide which features should be included in the software as per the unique requirements. Also you decide on the updates and it can be done instantly, at any time. Your business will also stay unaffected in case of issues. This is the main reason for large enterprises to spend on owning unique tailor-made software solutions, that fits to their business.
Enhanced 100% Scalability Regardless of how complex the business process changes, or how much the requirement grows with business enhancement, custom developed software ensures limitless support. Your software can be scaled up in less-time, only in the required places, to meet the requirement. #being cost-effective! With no hiccups in the name of software restrictions or size limitations, your business can grow faster and enjoy a future-proof enhancement.
Affordable Yet another best part of custom developed software is that it's "Budget-friendly". You get to pay only for what you need. This supports in long-term saving by being cost-effective. Depending on the budget, the requirement can also be modified, letting you acquire advanced tech features for your software.
Better Integration and Better Support Designed exclusively for your business, there's no space for misfit with the existing system or technology. With easy and simple integration comes efficient and hassle-free workflow. With your development partners always by your side, managing your software, handling unexpected issues, and updates are never your worry, as it's in the hands of the experts who designed and developed the software for your business from the scratch.
Security Data Security is the new worry of the cyberworld. With the software being designed exclusively for your business use, you can add recent and strong security to the software, add more layers of protection to confidential data and with structured development, it's easy to integrate data protection layers as per your business need.
Flexible Solutions With the software being custom made, it's flexible enough to automate repetitive tasks and boosts business efficiency by backing seamless workflow. Moreover, in case of unexpected change in your business workflow or in productivity, or in market change, custom developed software makes it quicker and easier to respond and adapt to the change. In any case, you are safe and 24×7 available to meet customer requirements.

The above reasons are enough to add more value to any business, regardless of business size and industry, in reduced time at affordable price. Choosing a software development partner who is expert in your business niche and also experienced in custom software development is the key to entirely reap the benefits. As a leading custom software developer,
Ascent24 Technologies
, has been assisting startups and organizations transform digitally and amplify their success and revenue. Do you have an custom software or app idea for your business?
Reach Us
, and let's discuss!