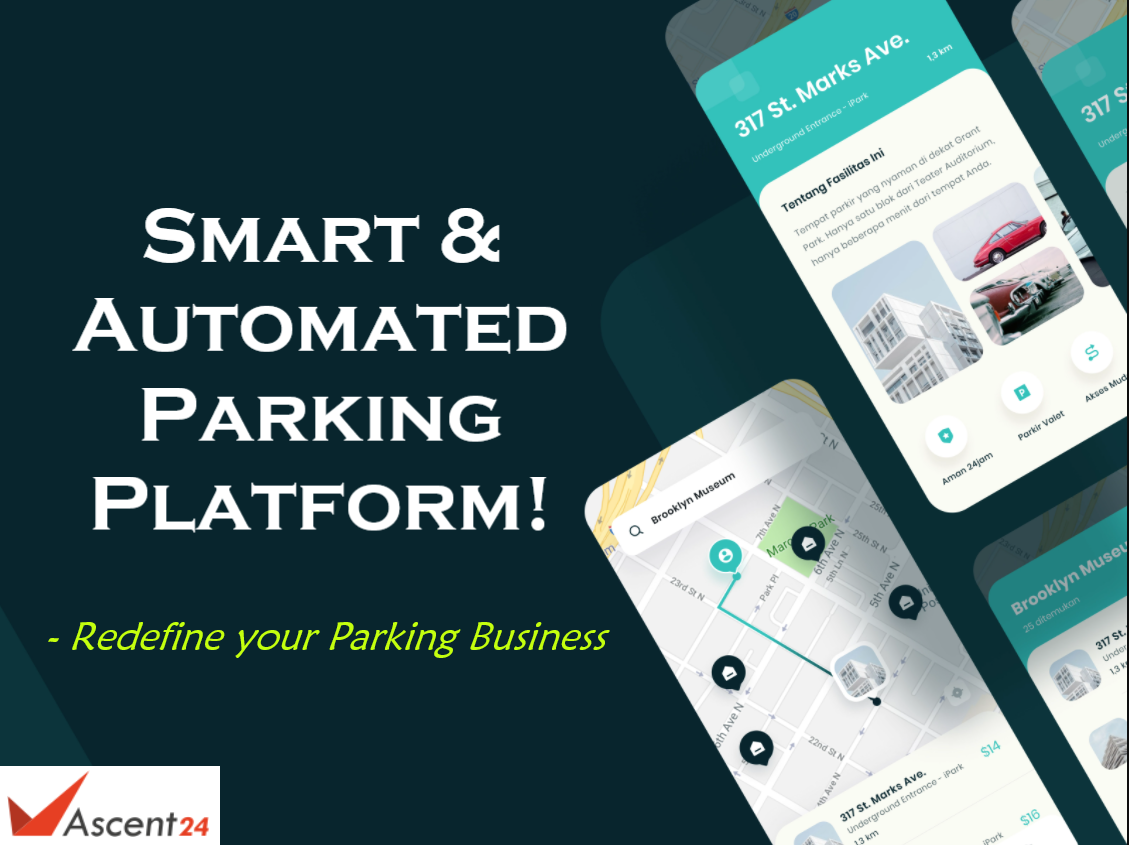 Parking App – How to own a successful Parking Lot Business?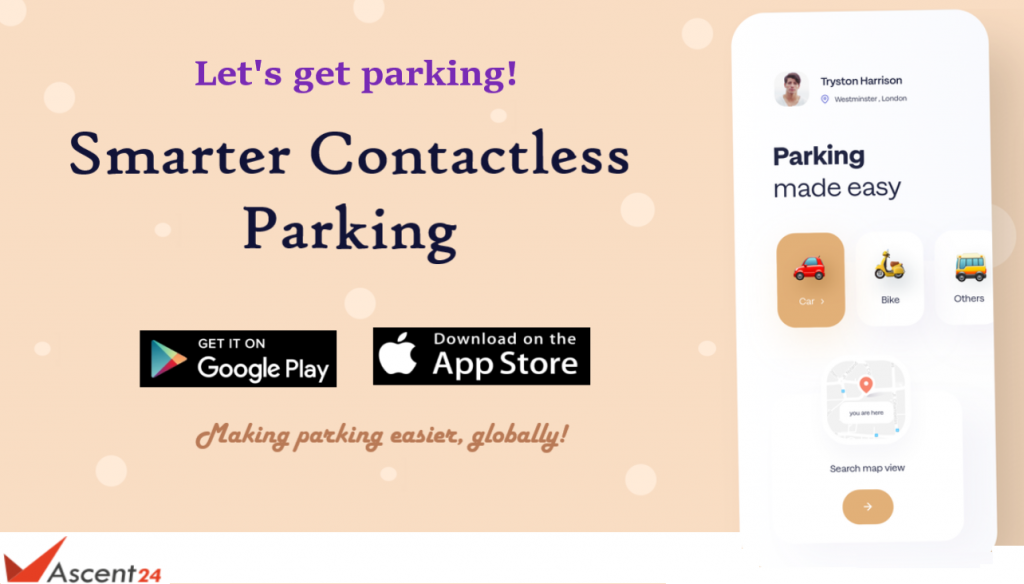 According to Statista, the smart parking market in Europe alone is expected to generate around USD 19 billion in revenue.
Parking Apps are assisting users with stress-free trips and safe parking. A handy smart car parking app helps car owners and drivers in finding the best parking lots available in the area, in no time.
It's a great move towards a better opportunity if you are planning to digitize your parking lot business!
Automated Parking App for Smarter Parking Management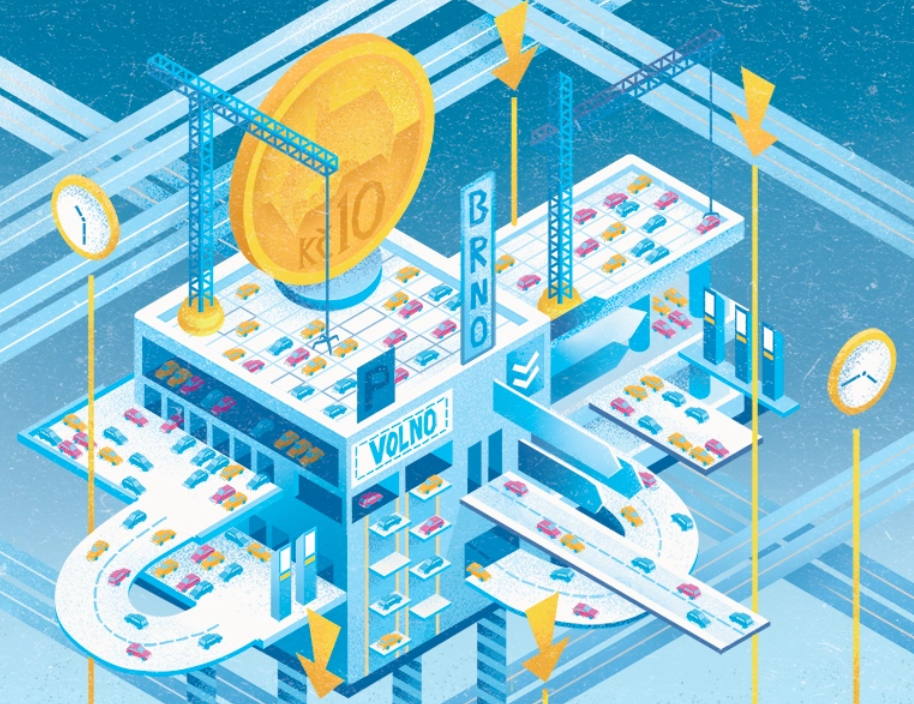 Providing mobile-based, on-demand parking apps helps car drivers and owners to locate the parking space and rent a parking spot just for them. This way, the users can reserve a spot, park their vehicles without waiting in a long queue, and pay online, in just matter of minutes!
A smart and automated parking app with a load of customer-friendly features will help you in providing entirely customer-oriented maintenance and services to your clients.
In the world of digitization, owning an automated parking app would help you in handling easy and hassle-free parking management and increase revenue.
Drive your parking lot business's growth with our smart Parking App!
Our IoT based smart parking platform is readily available to assist you in providing world-class parking services in a smart way for :
Cars
Bikes & E-bikes
Bicycles
Van & Buses
Shared Mobility Parking
Yacht
How do Parking Apps benefit users?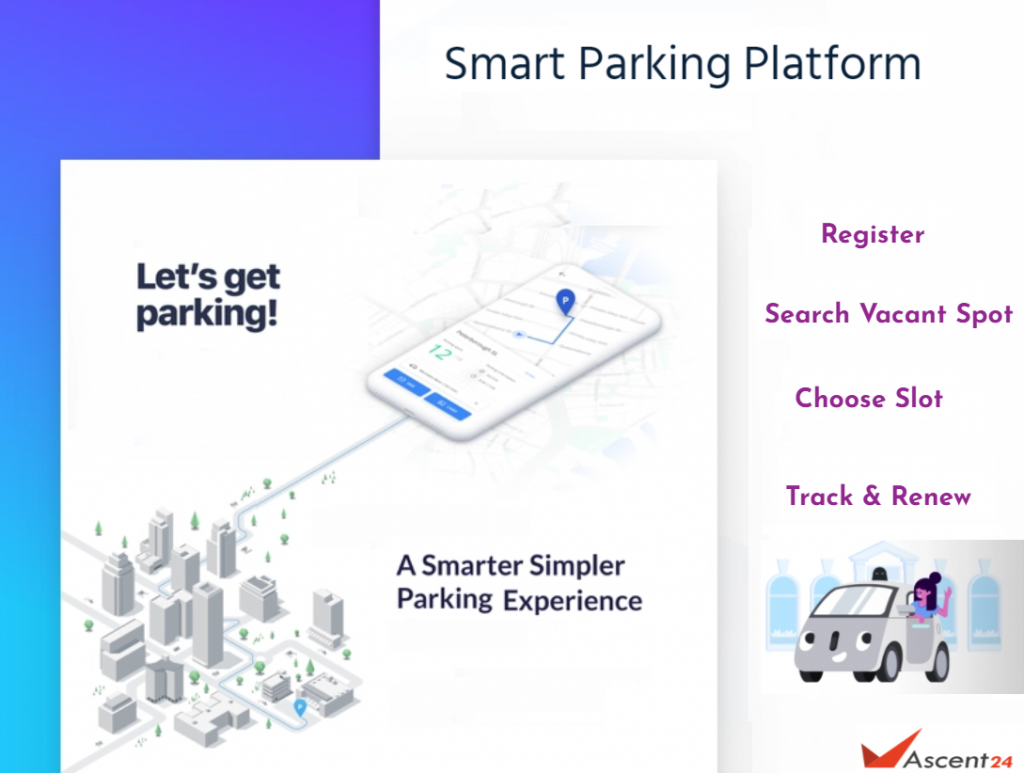 Smart, Automated, and Simple Parking Management Softwares and Apps, in the current speedy world, are the perfect solution for people, vehicle owners, and drivers to speed up and rent a safe and secured parking spot for their vehicle.
Parking Apps are designed to provide a collective benefit to both the vehicle owners and parking business owners.
Interactive UI/UX
Informative Dashboard
Slot Availability
Package Details
Recurring Payments
Digital Gateways
Renewal & Deals
Multiple Passes
Trackers
History & Notifications
Launching a new Parking Lot Business?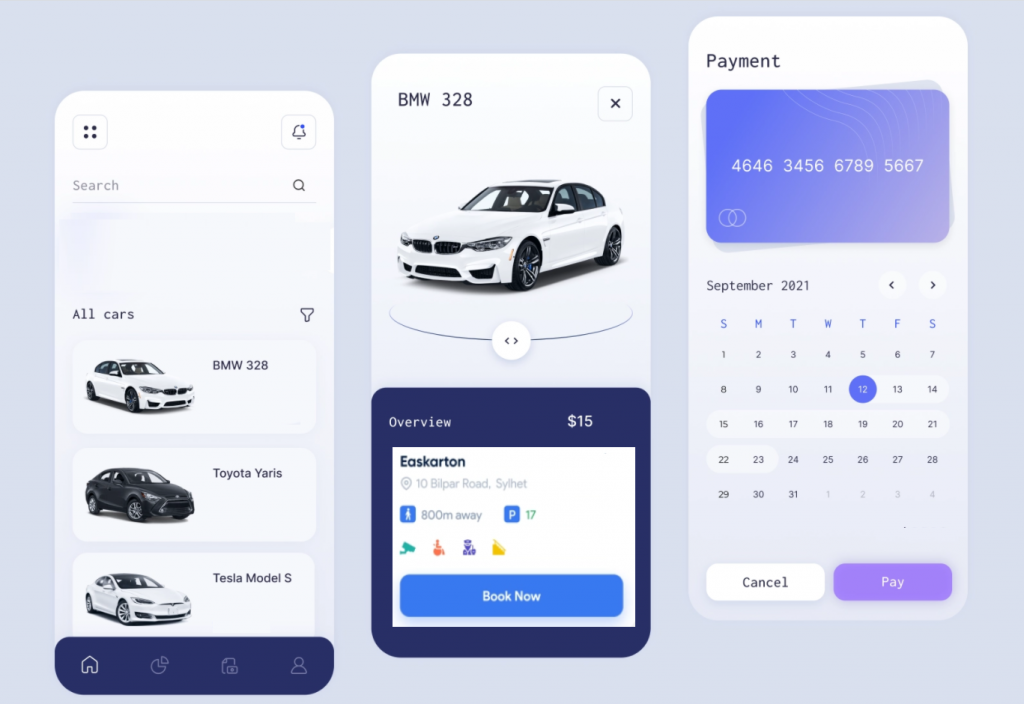 As a business professional, or commercial place owner, are you looking for an opportunity to launch a parking lot business?
Are you an entrepreneur new to the parking lot business?
Are you looking for a cost-effective way to attract more customers to your zoned parking lot?
Taking your business into your customers' hands is the best and simplest way to attract more customers and grow profitably.
Parking Apps help redefine parking experiences and support with effective handling of parking businesses. Parking Apps designed exclusively for parking lots, from Ascent24 Technologies widely supports :
On-street parking business.
Parking lot business.
Commercial places like malls with parking facilities on rooftops and underground.
Why your business needs a Parking App?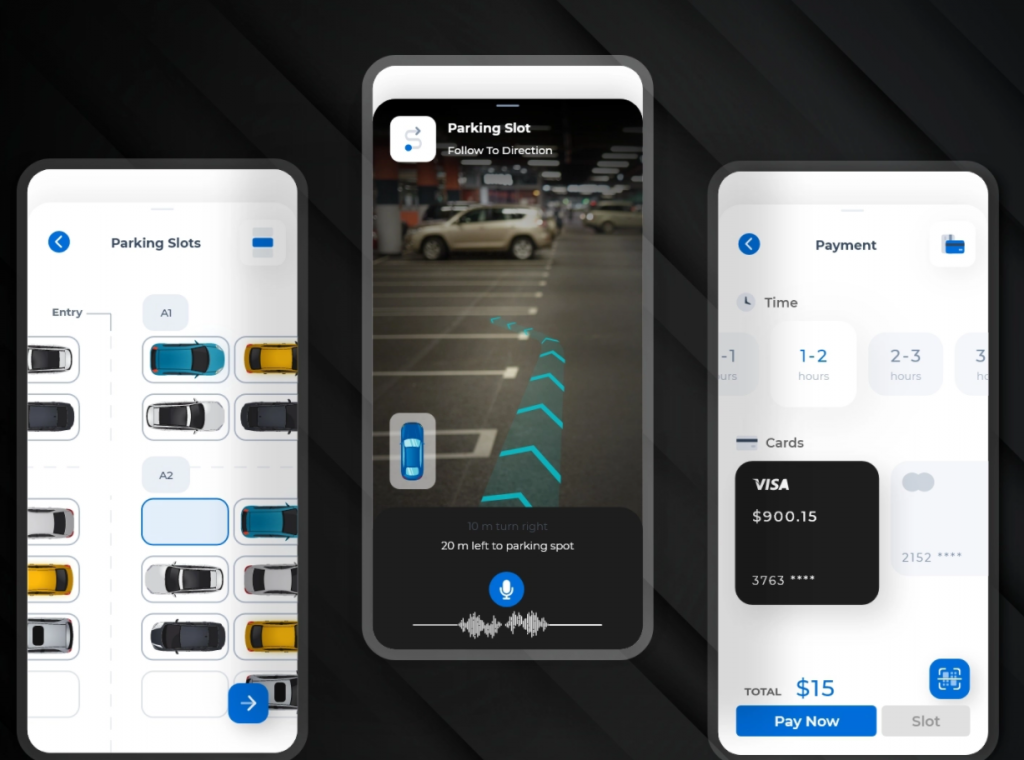 Bottom line, Parking Apps benefit your customers.
Transforming your business through digitization will help you provide a hassle-free parking experience to your customers and effective management of your business.
Our automated, IoT-based parking platform, designed with a unique set of technology and features lists will help you in providing a world-class parking experience to vehicle owners and drivers.
Taking your parking business in the digital platform, show your customers that parking with you is safe, easy, and hassle-free.
Parking App Interfaces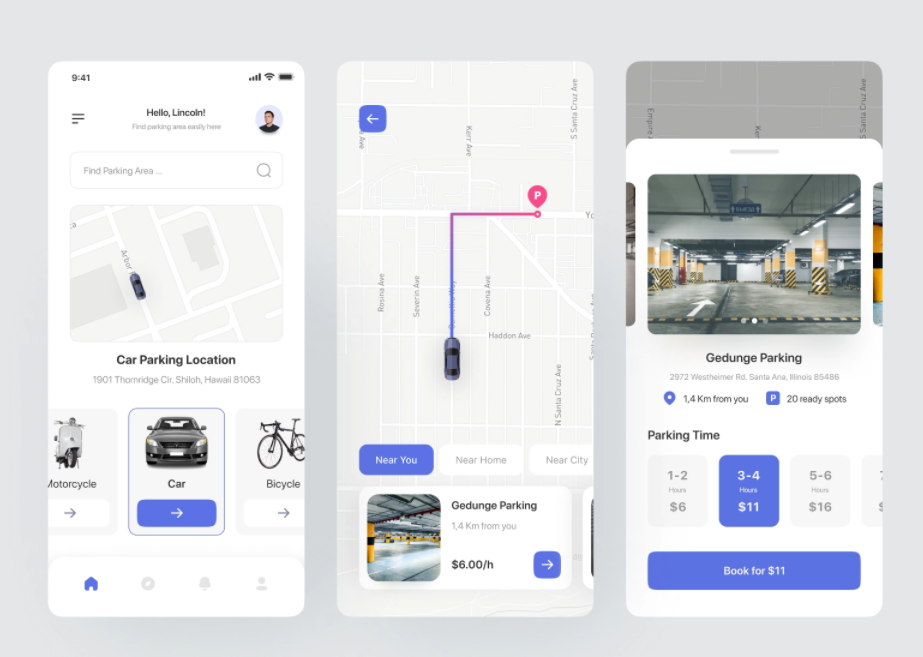 User Interface
The basic module of our Parking app is enriched with all the required features that would assist users to enjoy hassle-free parking.
Sign-up / Sign In (Email, Phone number, Social network, Google)
Register User & Vehicle Details
Integrated GPS Module
Built-in Navigation support (With optimal route option)
Real-time Slot Availability
Pre-Booking Slot Options
Instant Booking
Schedule Booking (Per day / Weekly / Monthly / Annual )
Subscription Plans
Plan Renewal
In-app Payment
Parking & Payment History
Manage User Profile
Parking Notifications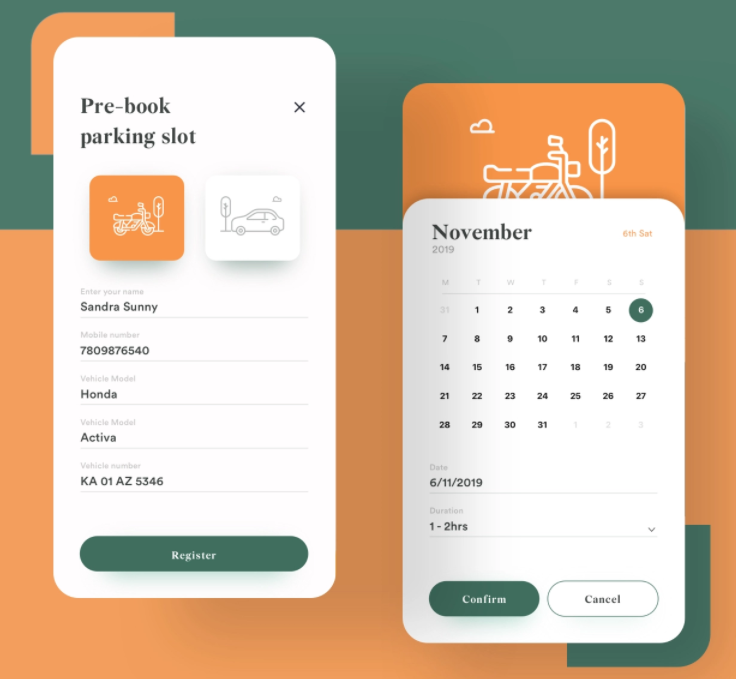 User Interface supports many more smart functionalities like :
Multiple Vehicle Profile Entry
Voice Support
Tracker
QR Code scanner for Cash Payment
Share or Download Transactions reports
View Parked Car in real-time with Zoom
In-app communication with admin
Review & Ratings
And owner -preferred smart and advanced features.
Admin Interface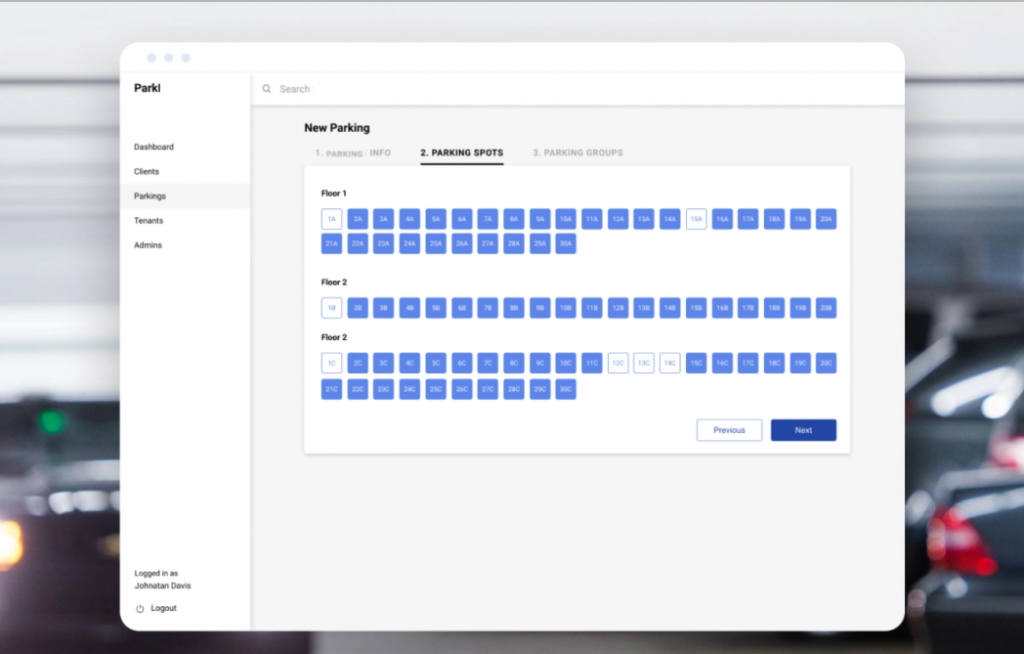 An advanced Parking management module for admins to have a check on the parkings done for the day and all other details to help in sharing the details with the owner.
Parking Lot User Management Module – To track used slots and their status, available slots, and upcoming slots.
Parking Slot Details Module – User's plans and status check
Equipment Module – Connect with Parking meter, CCTVs, automatic gates, and other installed equipment in the parking lot.
Real-time Slot Availability Check
Payment Management Module
Admin User profile Sign up / Sign in
Owner Interface
Parking Lot owners, with Parking management software and apps can manage all their parking lots under one wing. The apps also make it easy for the owners to run their business on the go.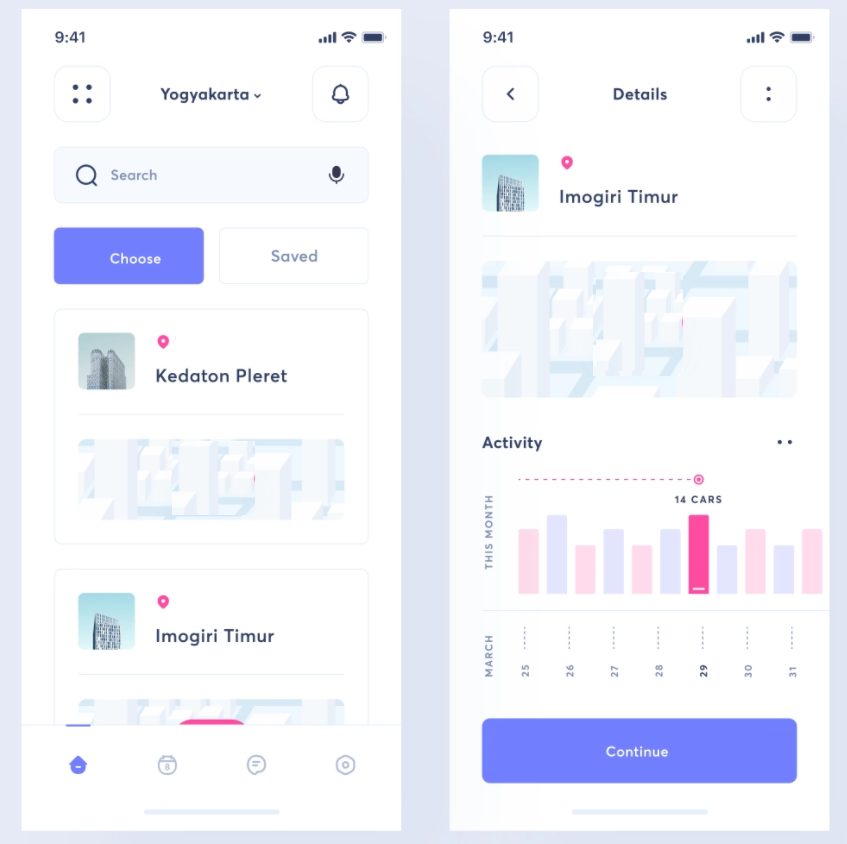 Admin Users Management: Manage your employees, roles & permissions, attendance, & performance reports.
User Management Module – Manage users' details and related slots of multiple locations under 1 roof.
Parking Provider Management Module – Stay on track with updates on equipment and a real-time feed of all parking lots.
Payment Management Module – Manage payment gateways, bookings, invoices, costs, and transactions.
Pricing Management – Manage subscription setup, pricing setup, currency set up, and coupon set up.
Reports & Analytics
In-app chats
How our Parking App work?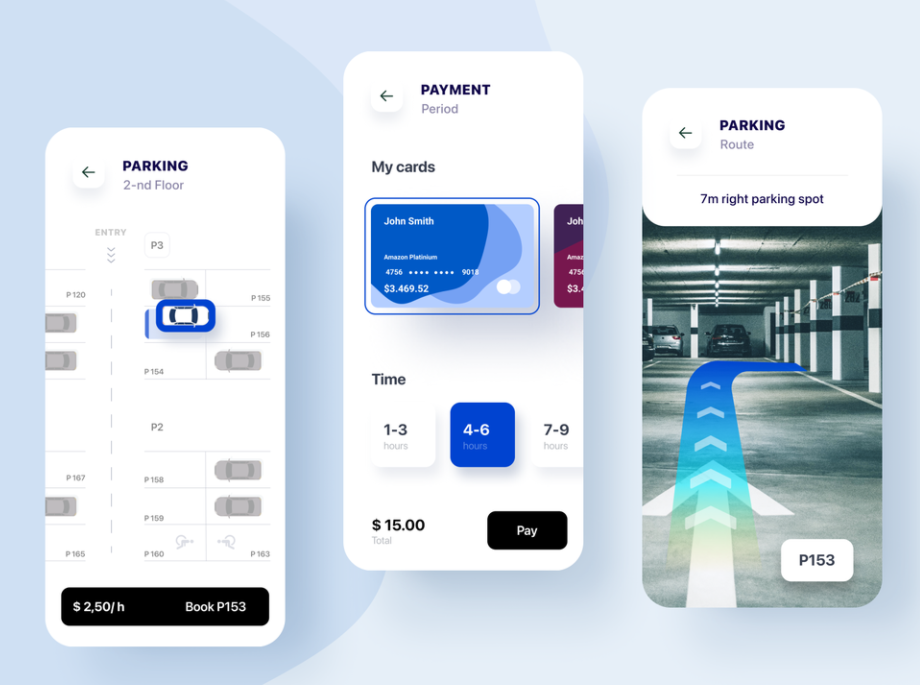 Parking apps assist users in finding a perfect parking spot for their vehicle.
Download App & Register user and vehicle details.
Search for vacant parking space and packages (Week / Month / Annual).
Pre-book / Reserve the spot for your vehicle and make online payment as per the package.
Track Parking duration and renew slots, if needed.
How our Parking App improves your Parking Lot Business?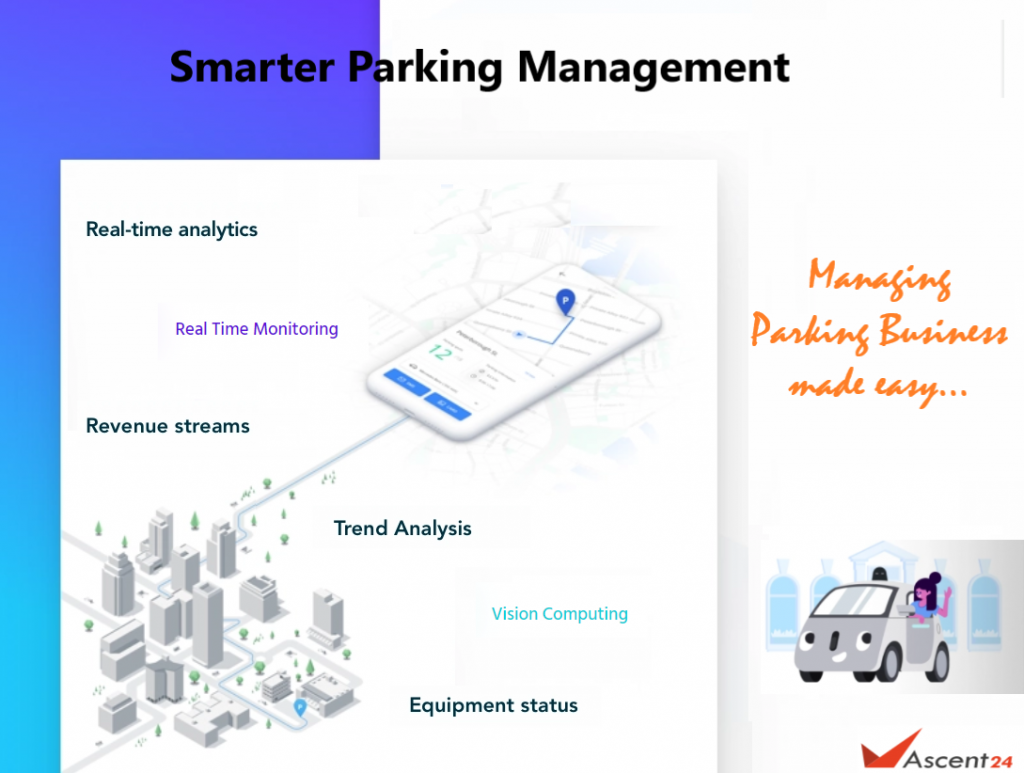 Parking Apps are an effective solution for attracting customers to your Parking lot business.
Business Automation With parking management software and apps, owners can automate the risky and efficient tasks related to parking, hassle-free and stress-free.
Multiple businesses – One platform Owners can effectively run and manage their multiple parking lot facilities under one roof!
Real-time Monitoring Tracking the status of parking slots at any time, from anywhere, is the easiest. Stay connected on the go!
Real-time Data Analytics Seamless data entry, saved with a secured backup, in a single interface to help provide an error-free report for future strategies.
Revenue Streams For commercial places with lots, this app supports a profitable revenue stream. For parking business owners, integrating deals and offers would encourage repeating users.
In-app Payment A backup of all payments, offers and deals, renewals, extended hours, and more, assisting with error-free reports for development strategies.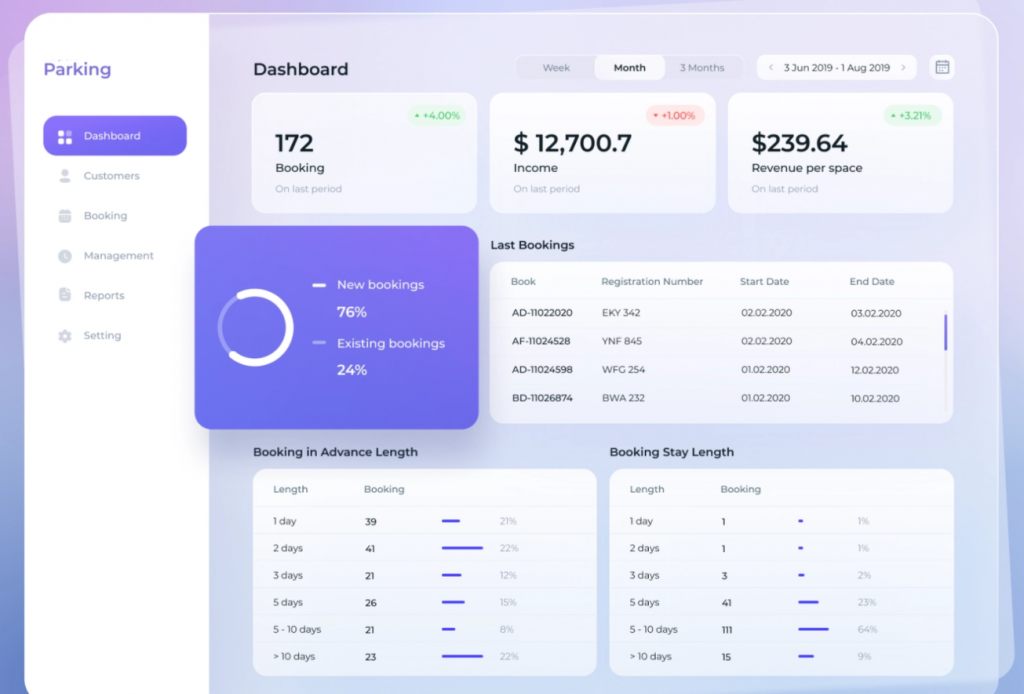 In-app Communication The users can communicate with the admins and have their queries and issues solved. Transparent communication is halfway towards success.
Increased Safety Parking Management software and apps supported with recent technology-based equipment like CCTVs supports the business and vehicle owners against parking violations and suspicious activities.
Plans and Pricing Report With effective parking management software and app, business owners can have error-free pricing plans for different parking slots, deals and offers, season cards, coupon cards, and more. One-time entry for lifetime support.
Trend Analytics Parking management software provides all-time error-free data, an invaluable asset to any business owner, to verify the performance and come up with strategies for improvements, and modernize as per the trend.
Reduced Management Costs With more cutting-edge technology-based support and equipment, there's less maintenance activity with better quality service. More tech also facilitates in increasing brand image.
Digital Marketing Apps redefined marketing with in-app ads and offer banners. Reach more customers at reduced expense.
What we assure on the Parking App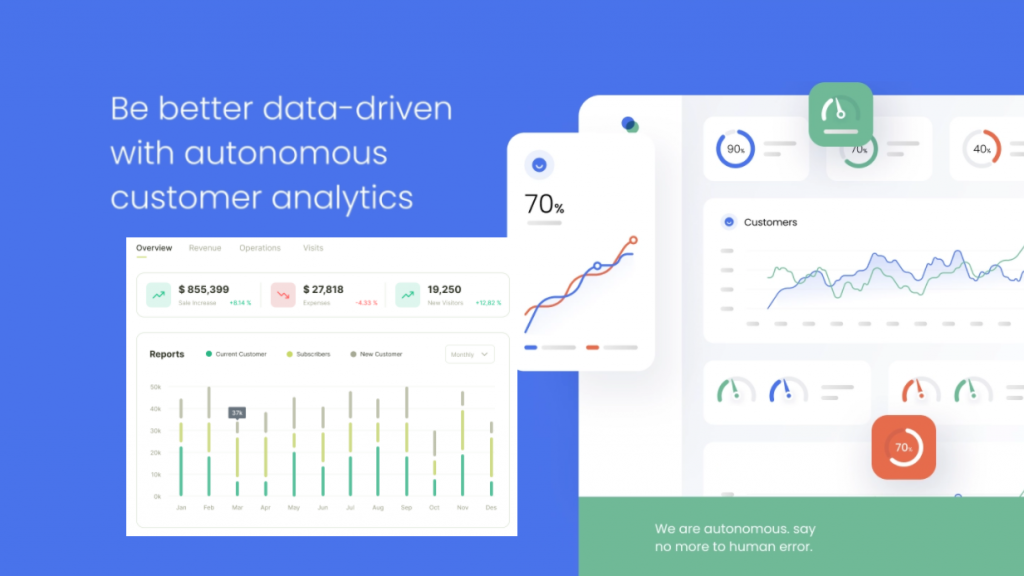 Every app or software we design and develop is established with a vision to satisfy the customer.
Parking Lot Apps and Parking Management software from Ascent24 Technologies supports:
App Platform (iOS, Android)
Parking Management Software (For PCs and tablets)
Secured Cloud Data
Informative Dashboard
Error-free Reports
Real-time auto-upgrade
Customization
Increased Accuracy
Scalable
End-to-end Automation
Planning to own a Parking Finder App?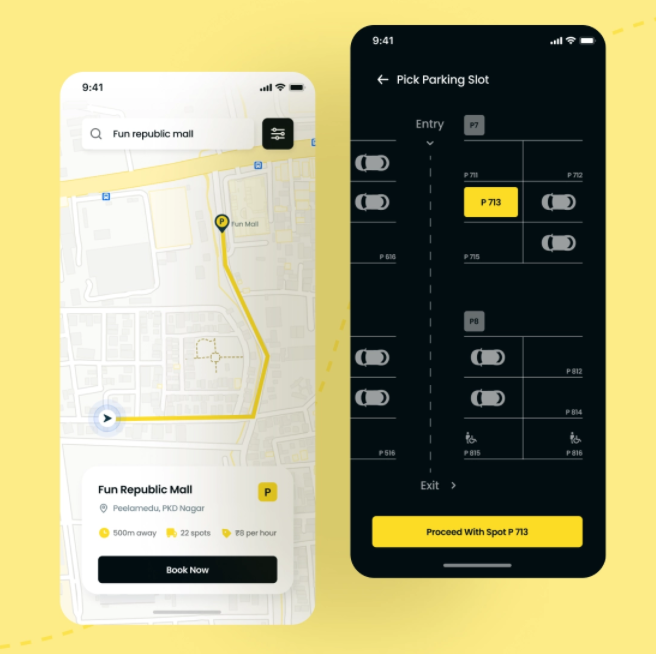 Are you planning to own a parking finder app, which supports users to:
Find parking availabilities in their destination.
Compare pricing and book in advance/instant.
Pay online, drive to parking spot via in-app navigation support.
Extend time via the app.
No worries! We have your dream wrapped with advanced features and next-generation level UI/UX.
Reach us to explain your business requirement and specifics, and receive a quote from us on the same. It's time to own and unwrap the app, designed and developed exclusively for you!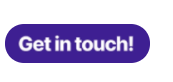 Project Estimation – Time & Pricing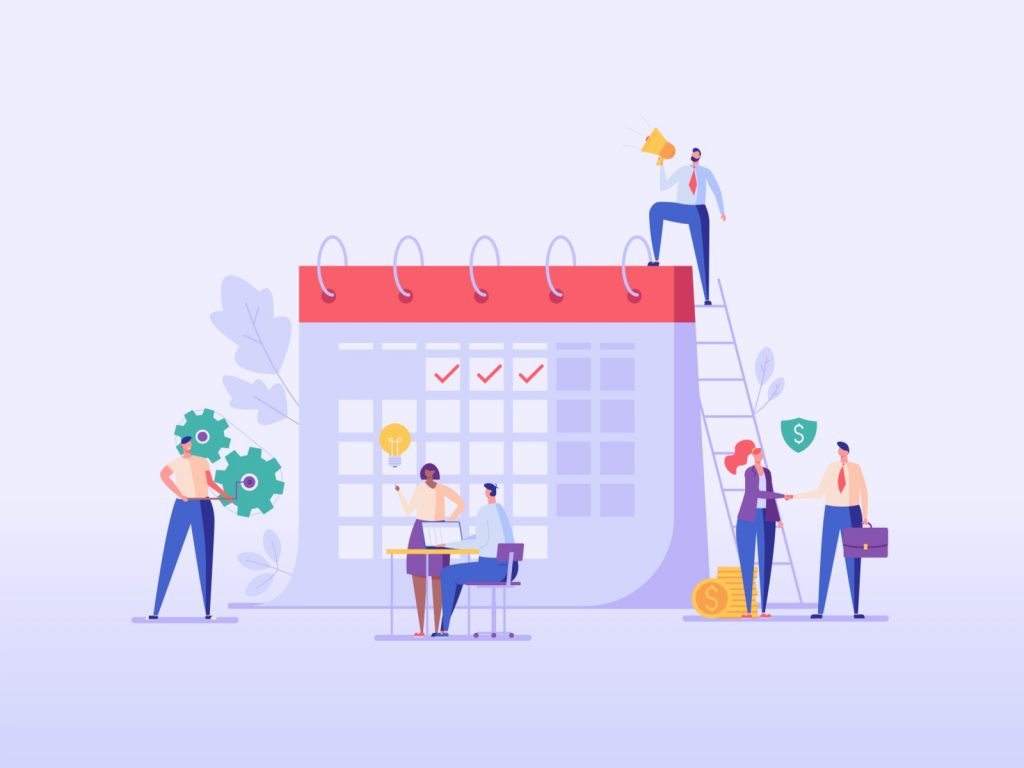 Be it a Parking App or a Parking Management software, the first thing you need to decide on going digital is budget and the time it takes to develop the desired product.
Phase-by-phase designing, development, testing, and implementation of the digital product includes key factors like:
Product – App (iOS & Android) & Software.
Basic features
Specifics
Third-party integrations
Payment Integrations
Expandable features
Customizable specs
Future Updates
Be it apps or software, the pricing and time for the development of the product depend on factors like :
Features
Size
Complexity
UI/UX
Securities & Privacy Policies
Third-party Integrations
But that's your least of the worries when you have Ascent24 Technologies to develop your digital product.
With experienced software developers, our team has got the flair to develop and implement on-demand apps, in less time!
Specify your requirements, get your scalable, and customizable parking app or management software, and jumpstart your success!

Wrap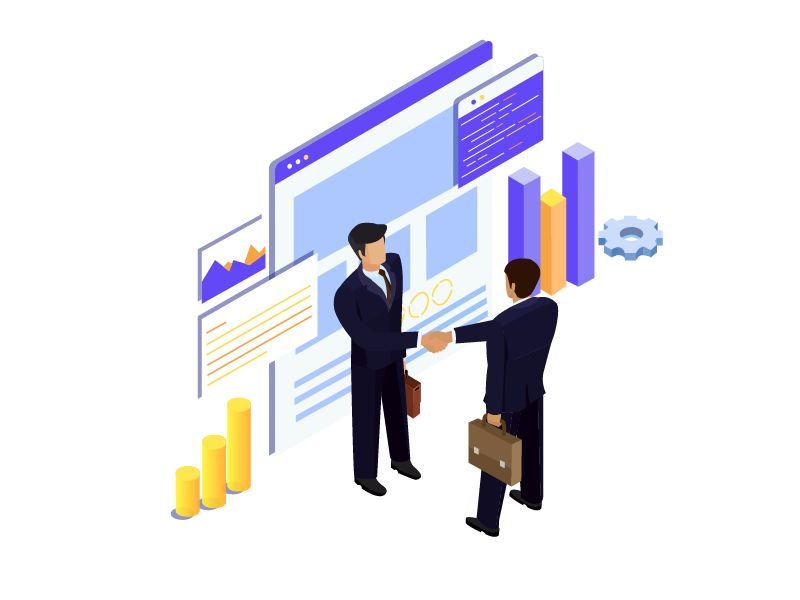 Owning an app for your parking lot business offers a boost towards growth and profit. Parking apps have got the right amount of boost to take your business to your customers and lead you towards growth, market exploration, and business expansion.
The opportunity to expand your business rapidly comes along with the inclusion of Parking Apps for your business. And, Ascent24 Technologies' team has got the expertise to develop the perfect Parking App for your business!
Ascent24 Technologies
Ascent24 Technologies, a digital product agency, is providing innovative, and user-friendly digital products and end-to-end solutions to startups and organizations of all sizes and all industries.
Are you planning to start your own Parking Lot Business?
We're here to provide an innovative digital platform for your business!