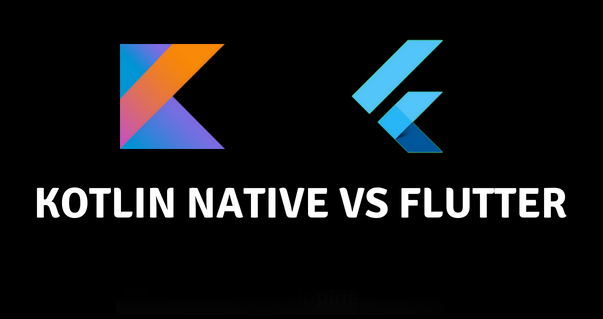 Flutter & Kotlin : Is the Future Early?!?
Is the most expected future already here??

The wait for the future of Tech World…

The most awaited and expected Spring, is it unexpectedly early?

The entry of Flutter and Kotlin has brought the change we all have been probably hoping to happen in the near future!

With lots of languages entering the market every year, the developers and Software Engineers are looking for the best and trending language to add them under their skill set list and also, of all, something worth the interest, decision, time and effort added in learning.

Flutter is a framework for cross-platform mobile app development.

Kotlin is a programming language.

There's no way we are here to compare Kotlin and Flutter! Both are new, young and successfully racing in their own tracks to win their respective game! I, personally feel, it would not surprise me when both of them wins!

They have surprised, amazed and stunned me, like the software engineers, more than enough from their day 1 into the Digi Market!

Kotlin's advantages over Java helped it rise to rank 11 from rank 18, on Codementor's worst-to-best list, also not to forget, the power of command Google has got over the Software industry and over the life of software developers, Google officially announced that Kotlin is their preferred, "First-Class" official language for App Developing!

"Fluttering towards Flutter or Kotlin??"

After Google-developed Dart being ranked the 'most improved' language, since its release in 2013 and the path Flutter is marching towards looks like Google, with the help of Dart and Flutter is aiming to take us to a world of technology beyond mobiles. To a future beyond what we probably would have read only in sci-fi novels or seen in sci-fi movies!
What more to say when both Flutter and Kotlin are gaining more interests from developers and to be precise, they both are meeting the expectations too!
Wanna know more about Flutter, in brief, you can get it from here!
Wanna know about Kotlin too, in brief? It's here!
There are more articles available online, explaining how Flutter and Kotlin stole the hearts of developers and software modded and minded people like me!
Both Flutter and Kotlin are both in beta version, but, still, are already rising in fame and are usable with few limitations.
Both of them are open with their secrets and their library says everything the engineers are in need of!
Which tour did you take first?
Was it Flutter's library?
Or, Kotlin's?
There are still many questions left unanswered for the future to respond.
Who will design the future? Flutter or Kotlin.
Is there any possibility of Kotlin to multiplatform with Flutter, in the future?
If Yes, will there be a situation where one will not be needing any further help from the other?
Will they be leading us to a future without Java?
Will it be promising, to move forward without Java?
Of all these questions of the future, the one main question of the present which needs attention:
Should I learn Kotlin or Flutter for a better future in the software industry?
Flutter, undoubtedly, is the best option right now to develop apps for Android and iOS.
And, Kotlin is also the leading and trending option to develop desktop applications.
It's true that it's too early to give a conclusion.
This is just the beginning of an Era!
So…
If you are keen on developing apps for mobiles, learn Flutter!
For developing desktop applications, learn Kotlin, alongside some framework!
Also… above all…it's too early to state that Google and the developers are overly impressed with the performance of Flutter and Kotlin, which is in a way, slightly true though!
Well, as of the current status…
If you are someone who would like to give a try to both and see for yourself, just go for it!!! It's interesting too!
In the end, all that counts is having fun developing applications and being productive, both in a good way!